Arizona Conference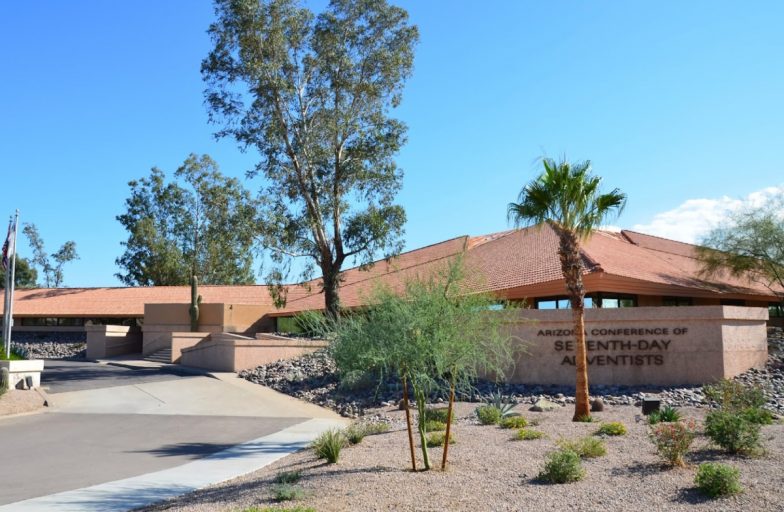 "Adventist education is a mission field," said new Arizona Conference Superintendent of Education Chris Juhl. "We have to truly view ourselves as missionaries and be willing to be called by God and view the calling as just that—a calling."
Prior to moving to Arizona, Juhl served as the head of school for the Forest Lake Education Center in Longwood, Florida. He also previously served as superintendent of education for the Kentucky-Tennessee Conference. He developed and wrote the Juhl Reading Program, which has been used in over 100 elementary schools across North America, and he is one of the top coaches for Marzano Standards-Based Learning.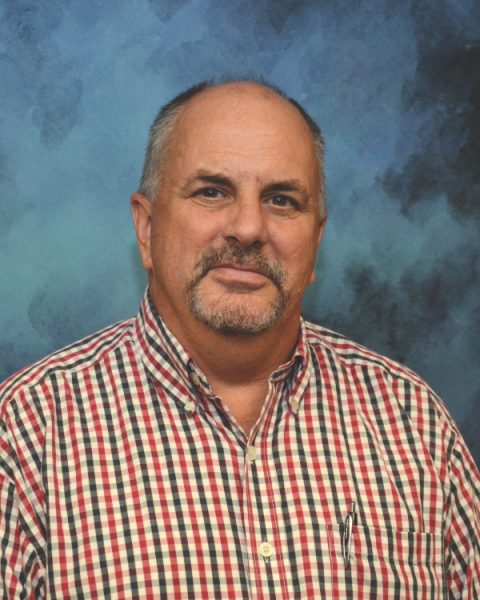 ---
Hawaii Conference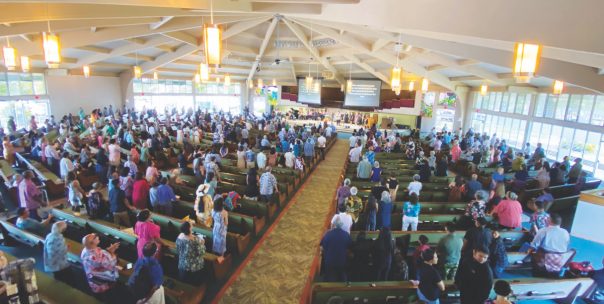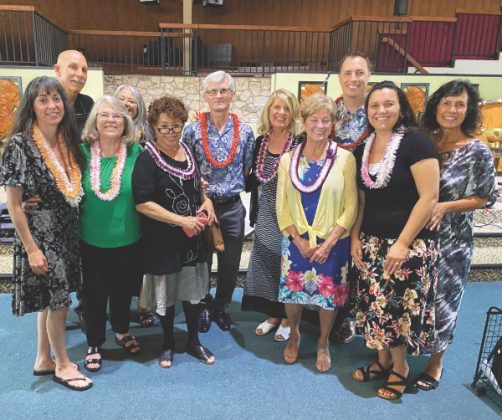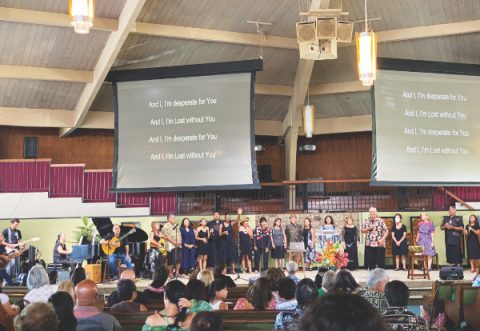 It is one of our fundamental beliefs as Christians that prayer changes things. The Hawaii Conference has felt a great need for prayer in the midst of uncertain times. Recently Hawaii's ohana gathered for an island-wide prayer conference to seek the Lord in prayer. They were blessed with a powerful gathering that knitted them together stronger than before, for when people pray together, they expect together in hope.
The prayer conference, with the theme "Called to the Presence of God," was held August 4-6, 2022, at the Honolulu Central church. Together attendees co-labored with Christ for the manifestation of His plan, purpose, and power.
---
Northern California Conference
On September 11, the Richmond Beacon Light church served over 170 people in their community by hosting a free dental, medical, and vision clinic. Moreover, participants enjoyed free haircuts, a healthy diet presentation, and free vegan soul food as the day of ministry progressed.
Pastor David Woolcock said, "One of the best outcomes of our event was that guests had time to receive several treatments if needed—not just dental, not just medical. It provided an opportunity for our team to make new friends for a longer period."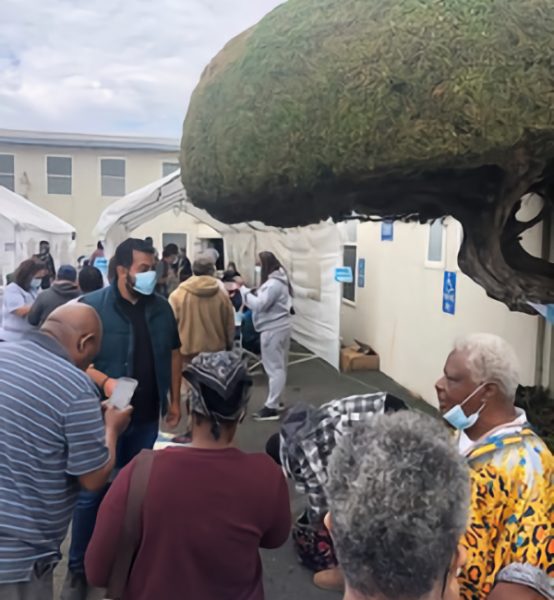 ---
Southeastern California Conference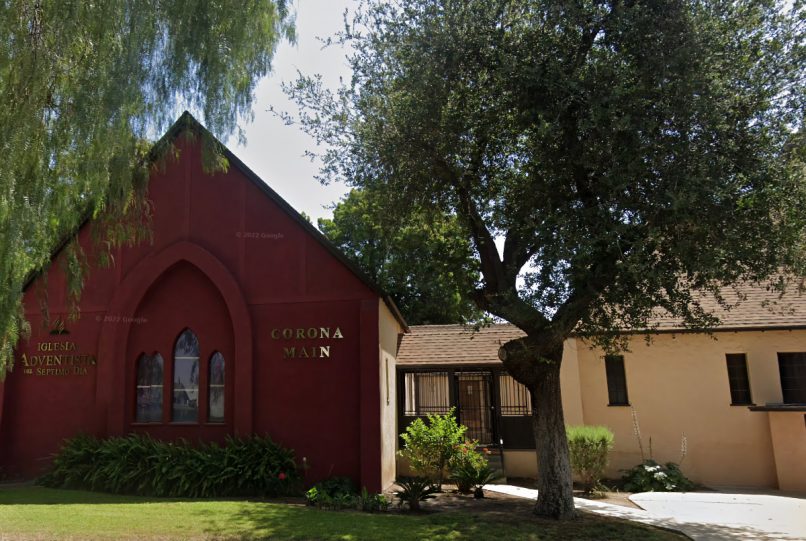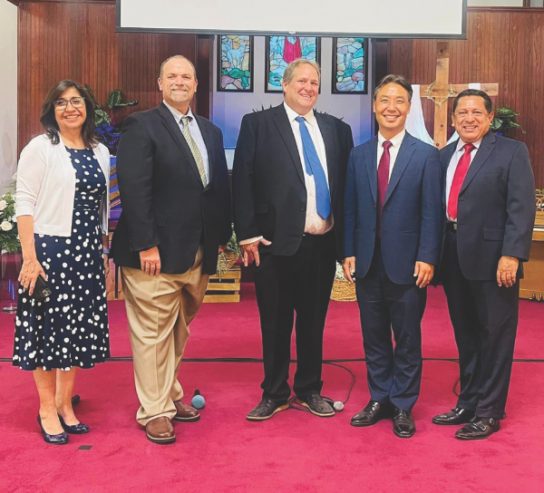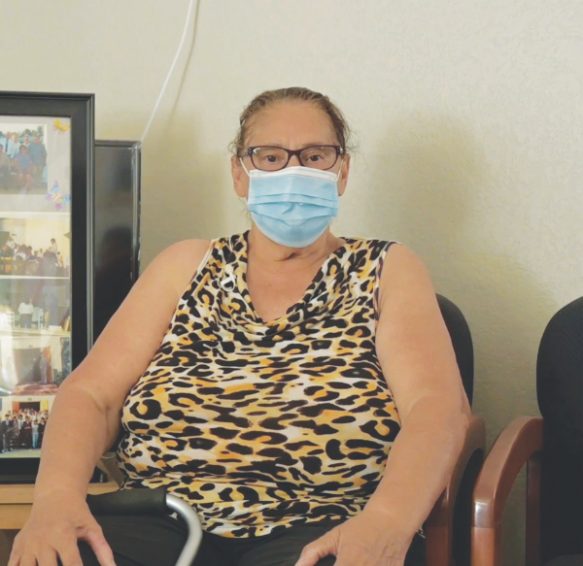 This past August, more than 200 church members gathered at Corona Main Spanish church to celebrate its 20th anniversary and dedicate the building to Christ. In celebration of paying off the $1.15M mortgage in December 2019, church officials also symbolically burned several mortgage documents.
When an elder suggested that Corona Main host this dedication, Pastor Moises Estrada contacted the Southeastern California Conference, which arranged for conference officials to support and attend the event. Key founding church members were also involved.
The official dedication was a call-and-response ceremonial prayer between officials and the Corona Main congregation.
---
Southern California Conference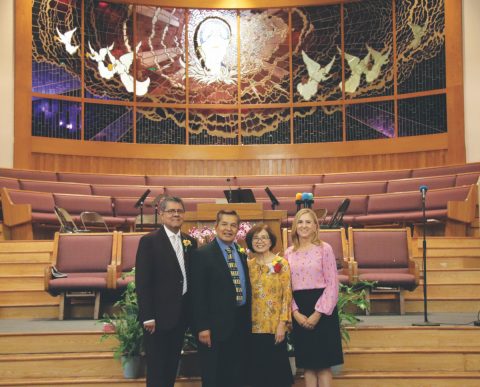 Central Filipino church (CFC) commemorated both the past and present with a 65th anniversary celebration at which newly retired Simeon Rosete, who served as CFC senior pastor for 30 years, preached his final sermon in that role.
At the start of the divine worship service, Wilmore Villanueva, head elder, recognized charter and former members who were present. Villanueva spoke of the historic and significant milestone, citing the church's humble beginnings, rapid growth, and how "the Lord's invisible hands carried this church in a miraculous way."