Our region offers a lively mix of Christ-focused events, ministries, gatherings, gospel advances, and wonderful stories of people working in community. The Communication and Community Engagement Department divides its work into two distinct but related areas. The communication team regularly reports on church business, local media events, and soul-winning successes. If you have a story to share, our team is ready to help you reach every church district and neighborhood. The Pacific Union Recorder is a monthly professional ministry journal, keeping the entire church family informed and encouraged. Our communications professionals also help fine-tune the very best in media tools and witnessing packages that can be downloaded to local churches and Bible study group leaders.
The community engagement team believes that people are happiest and communities are strongest when everyone works together toward a common goal. Adventists aim to make a difference to all those living in their neighborhoods through health clinics, tutoring services, community shelters, and discounted thrift stores. The community engagement team helps make this kind of local engagement possible, whether it's by providing targeted data for planning purposes or media kits to get the word out about an important event. Local city government officials often recommend our services for those in need of resources to enhance their impact on the street. Why not see what we can offer you?
Ray Tetz Director - Communication & Community Engagement
Ray Tetz has served as director of Communication and Community Engagement for the Pacific Union Conference since 2015. Tetz has a long history in Adventist communication, and he served as vice president for strategic communication and corporate development at the Adventist Development and Relief Agency (ADRA) from 1986 to 1995. For two decades, he successfully operated a consulting and media production company that served dozens of Adventist organizations and ministries in the North American Division and the General Conference.
He has worked with the Pacific Union Conference as a media consultant since early 2012. Tetz began his ministry in the Southern California Conference, initially serving as a pastor, Bible teacher, and youth director.
Tetz is married to RosAnne, a writer and editor, and they have two adult children, Andrew and Catherine.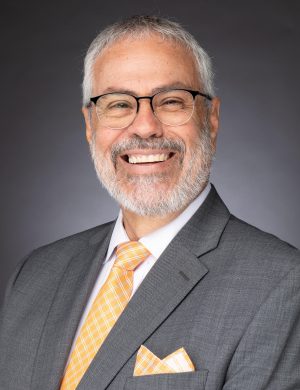 Alberto Valenzuela Associate Director - Communication & Community Engagement; Recorder Editor
Alberto Valenzuela has served as associate communication director and editor of the Recorder since 2017.
He was previously communication director for the Arkansas-Louisiana Conference, director of video production and training at the General Conference, and assistant vice president for Adventist Development and Relief Agency (ADRA). Alberto has also been a pastor, an academy teacher, and a media and communication consultant for Hope for Humanity, Loma Linda University, and Adventist HealthCare.
He attended Montemorelos University, has a bachelor's degree in theology from Southern Adventist University, and a master's degree in church history from Loma Linda University.
Connie Vandeman Jeffery Associate Director
Connie Vandeman Jeffery has served as associate director of Communication and Community Engagement for the Pacific Union Conference since 2019. She has been the host of All God's People, a weekly short video series highlighting the people and ministries of the Pacific Union Conference, since 2017.
Jeffery has had a long career in media, working as a radio announcer, co-host, associate speaker, television host, producer, and singer for several media ministries. She has a bachelor's degree in English from La Sierra University.
She has one son, a daughter-in-law, and two granddaughters.