Arizona Conference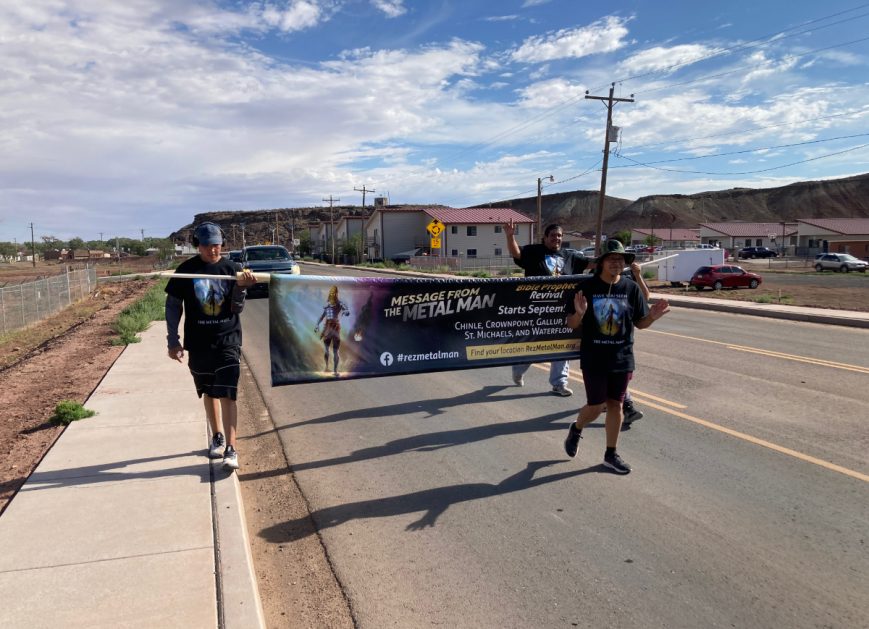 The Native American community is spreading the word with a 3- by 10-foot banner that is being carried approximately 250 miles across the Navajo Nation by participants in the "Metal Man Rez Run," which started July 24 in Chinle and will continue through September 8. A 27-foot-tall inflatable replica of Nebuchadnezzar's dream statue from Daniel 2 will also be erected at strategic points along the route of the Rez Run, with church members distributing advertising handbills to passersby.
---
Central California Conference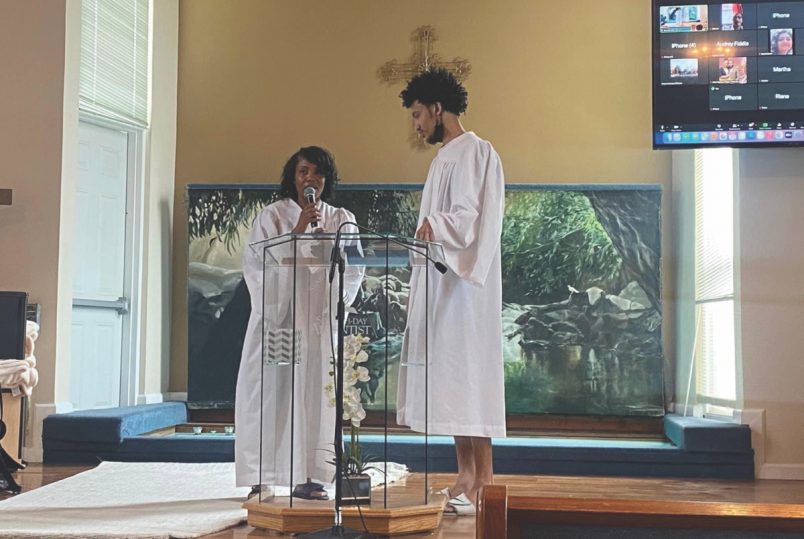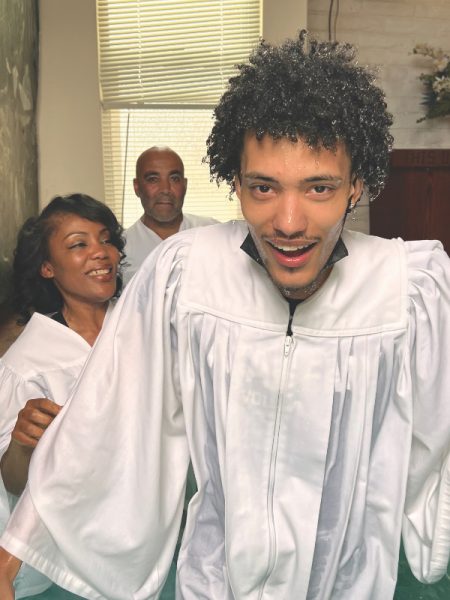 Mekhi Bramucci decided to leave Christianity when he was a teen, but he did not leave religion. He began a spiritual search, and when he graduated, he announced he would be leaving Adventism. Shortly after, he started practicing New Age theology. But his mother, Nicole Harvey-Williams, the Seaside Community church pastor in Seaside, California, never gave up praying for him.
---
Northern California Conference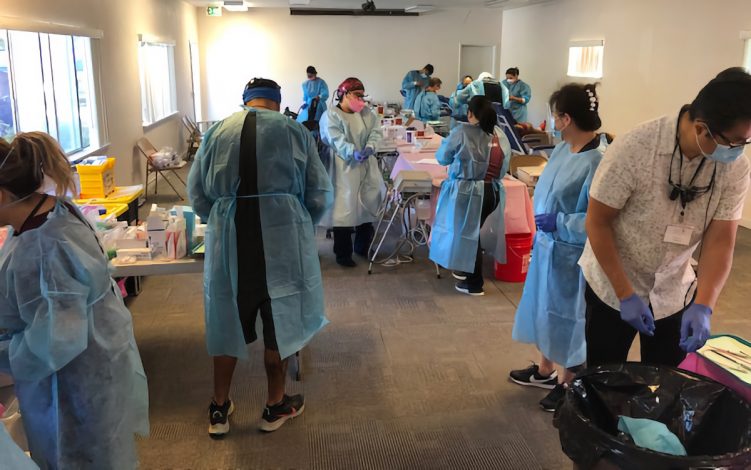 As part of the Northern California Conference's journey to organizational health, and thanks to a generous gift, the conference directors and officers were able to fund seven community-relevant and mission-driven proposals. James Lim, director of Health Ministries said, "With the approved funding we are able to offer 10 medical and dental clinics in which services are free to the community."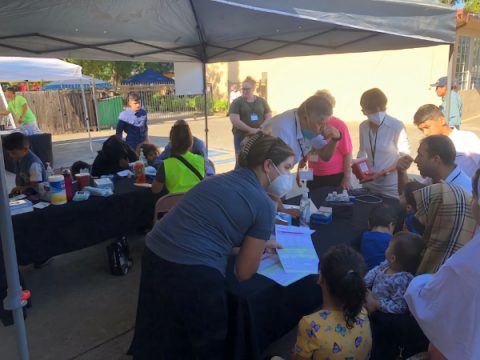 The Woodland church was the first to host one of these clinics in July. Based on identified community needs, they focused on three main areas of service: dental, vision, and stress management.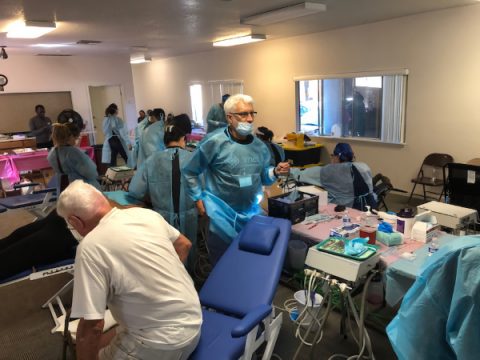 ---
Southeastern California Conference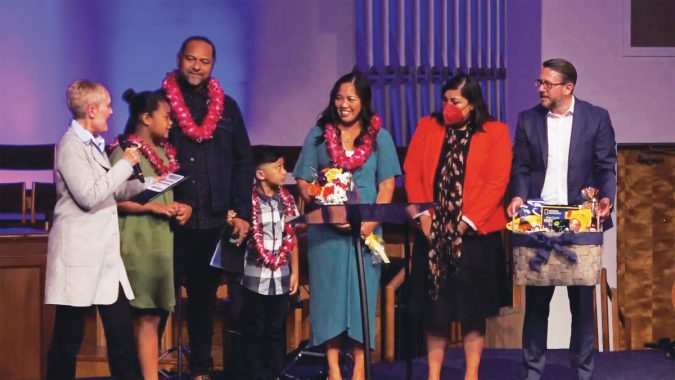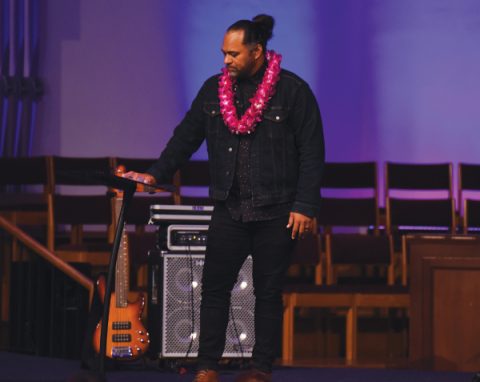 On May 21, 2022, Iki Taimi was installed as senior pastor at La Sierra University church. He is serving with his wife, Melanie, and their two children, Mikayla (9) and Lio (7), by his side. For the Taimis, family is everything, and most Friday nights they can be found having worship together with Pastor Iki's brother, sisters, parents, and all their children.
Growing up in a very spiritual and religious home, worship and prayer with his family felt as natural as breathing. 
---
Southern California Conference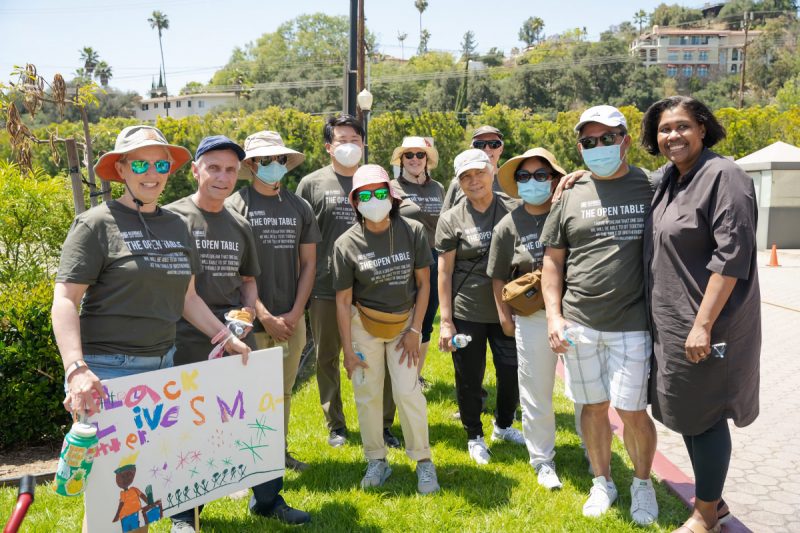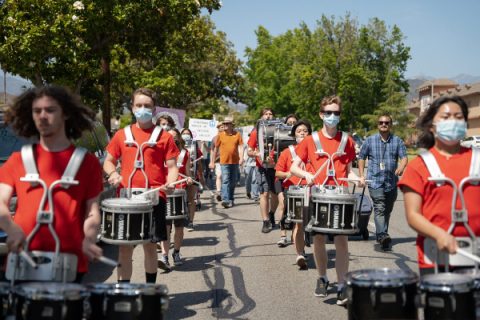 This May, the Glendale community united to promote justice and peace for all at the second annual Martin Luther King Jr. Peace Walk. The event welcomed people of all ages, and this year's theme, "Everyone Belongs," emphasized Dr. King's work toward equality and equity.
This peace walk is an initiative of Glendale City church and is a collaborative effort with a variety of city sponsors.