Arizona Conference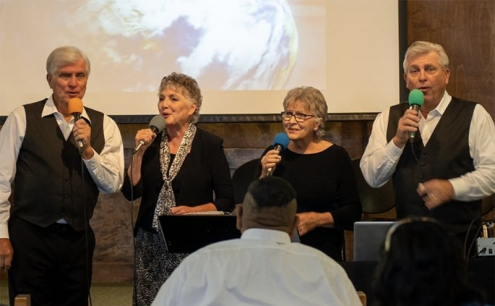 Native American Camp Meeting took place at Holbrook Indian School from May 20 to 22. Elder Monte Church was the featured speaker. Other speakers included Hermus Poor Thunder, Bud Joe Haycock, and Tony Goldtooth. The Melashenko Family Singers were special guest musicians throughout the weekend. Activities included a fun run Sunday morning. Native American Ministries Director Elder Dale Wolcott led out in song services, singing in the Navajo language.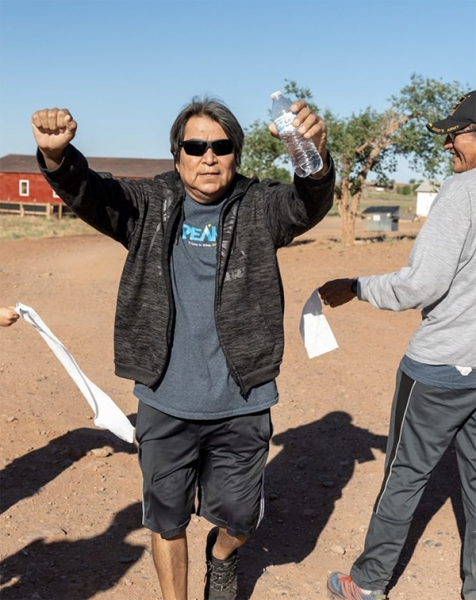 ---
Central California Conference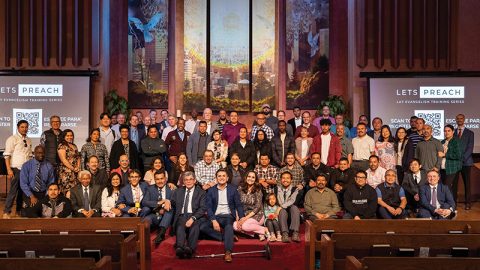 What happens when members are trained to do evangelistic preaching? It is no surprise that God abundantly blesses—and miracles prove it. Beginning in 2021 and continuing until 2024, the Central California Conference (CCC) has adopted Arise & Go as its theme for member mobilization and soul winning.
Under the leadership of Dan Serns, CCC president, the vision of "the Adventist message to all of Central California Conference and the world in this generation" will support a variety of events now scheduled for the spring and fall of each year. They each will culminate with the "Fill Every Baptistry Sabbath" in every church and school.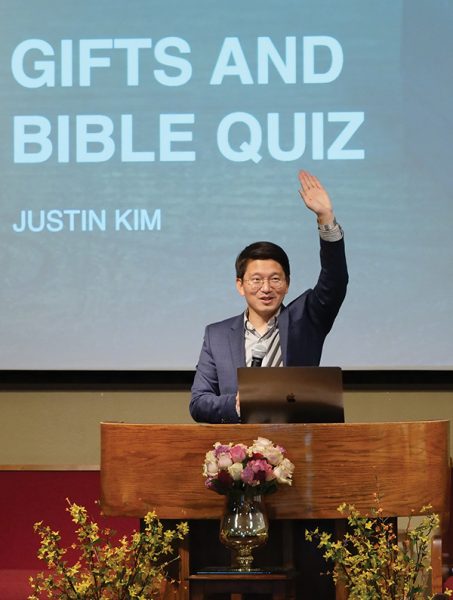 ---
Hawaii Conference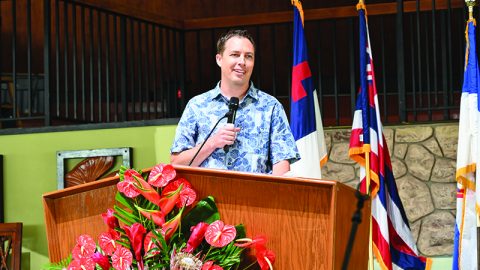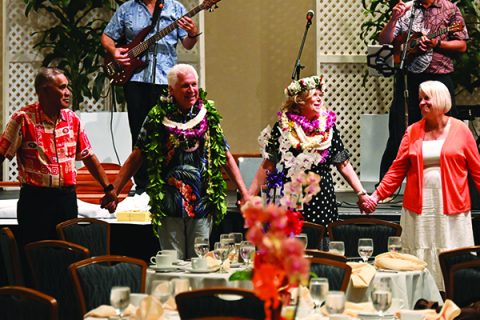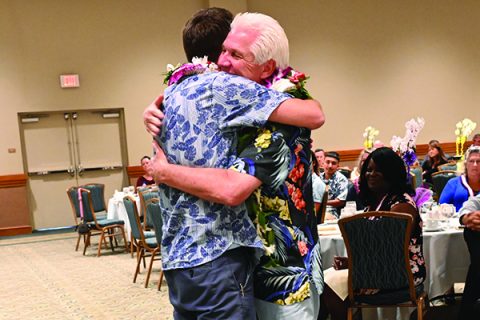 Erik VanDenburgh was elected Hawaii Conference president at the 11th constituency session on April 24, 2022, held at the Honolulu Central church. He succeeds the retiring Elder Ralph Watts III, who faithfully served Hawaii for the past 16 years. Watts and his wife, Sharon, will settle near Lodi, California, where they will enjoy being near their parents and grandchildren.
VanDenburgh has served as Hawaii Conference youth director for the past seven years. He and his wife, Jana, came to Hawaii after serving in the Arizona Conference for 11 years, where he worked as literature ministries and youth director.
---
Nevada-Utah Conference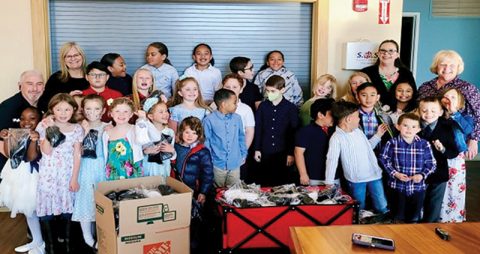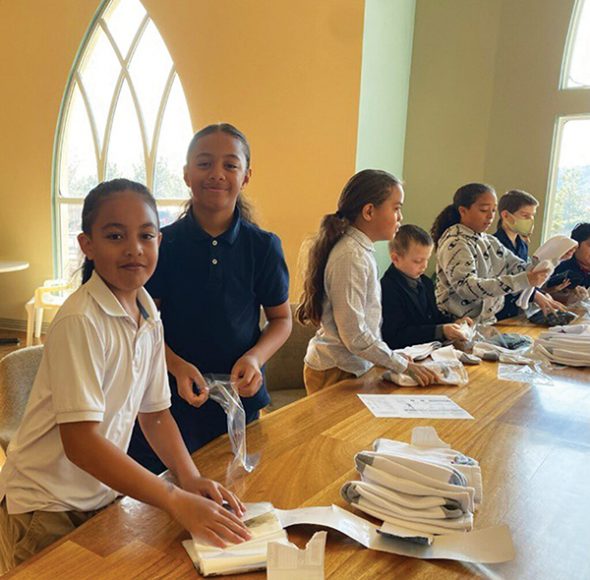 The Riverview Christian Academy students in grades K-4 decided to help bring good things to the less fortunate. The Reno homeless shelter can have anywhere between 200 to 400 homeless individuals residing in the facility at one time.
Every third Sabbath, the Riverview church serves a hot meal at the shelter. In talking with the residents there, it was discovered that the greatest need appears to be the need for socks.
---
Northern California Conference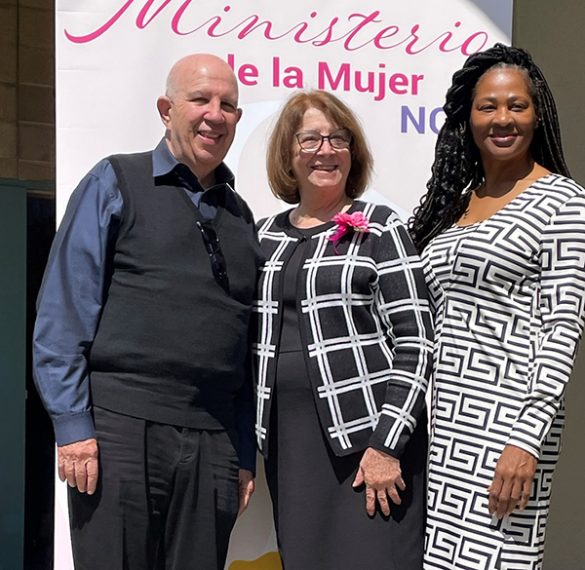 Various NCC Women's Ministry leaders engaged their call to ministry by putting 1 Thessalonians 5:11 into practice: "Therefore encourage one another and build up each other, as indeed you are doing" (NRSV).
According to Angela Fusilier, director of women's ministries, this appeal in Thessalonians has been the forefront message in several recent events.
---
Southeastern California Conference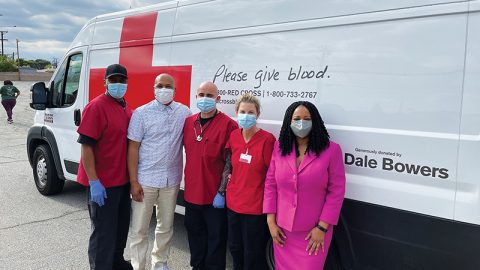 On the weekend that most Christians celebrate the death and resurrection of Christ, Baron Sovory, pastor of the Valley Fellowship church, used the message of Christ's lifesaving blood to urge church and community members to give as Christ gave. The congregation responded to the national blood crisis—a critical shortage of blood due to the coronavirus pandemic—by partnering with the American Red Cross to host a community blood drive.
Held on Sabbath, April 16, 2022, the Valley Fellowship blood drive was organized by leader Deborah Enix Williams, with team members Ruth Grando, Melinda Ancrum, and Al Fairley.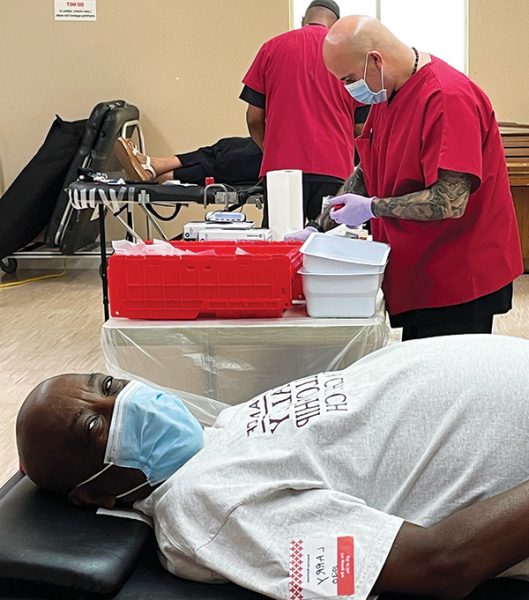 ---
Southern California Conference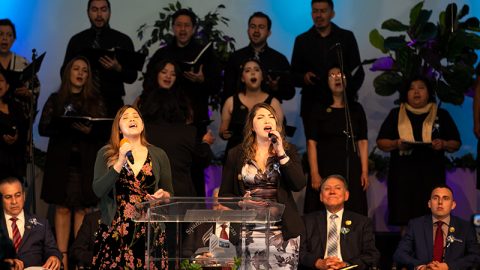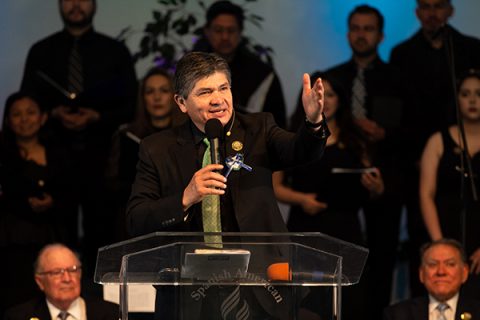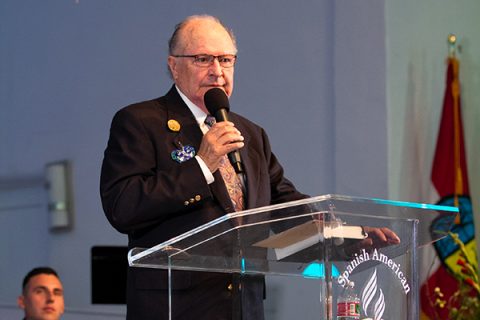 On April 9, Spanish-American church celebrated 40 years since the Paulson Hall building was amazingly relocated from 1825 Michigan Avenue in Los Angeles to 1815 Bridge Street a few blocks away, the current location for Spanish- American church.
"To speak of the Spanish-American church is to remember the work of Hispanic evangelism in Southern California and specifically in the city of Los Angeles," said Jose M. Gonzales, head deacon, who put together a comprehensive booklet of the church's history for the occasion. "East Los Angeles is where Hispanic evangelism first took place. A church emerged in the 1900s—Hispanic company, which would later be named Spanish-American church."