October 6, 2022
Holbrook Indian School
Holbrook shares the story of a student who found Jesus at camp meeting and also takes time to remember Kiarra Alma Gordon, who tragically who passed away in September. 
Finding Love
When Holbrook Indian School student Dalariyn left school for the summer to live with her guardians, it was rough. She said that for those two weeks, she "gave up on everything." "I questioned if God was real, why is this happening to me?"  Realizing that being at home was not helping her mental health, Dalariyn went to her school's Summer Experience program.
For a young teenager who was left to raise her four younger siblings, encountering a relationship with God required the appropriate occasion. Dalariyn, was at the Arizona camp meeting for a week as part of the school's summer program when she felt God's presence and heard His voice speaking to her.

Watch Dalariyns full story here and how she gave her life to God!
---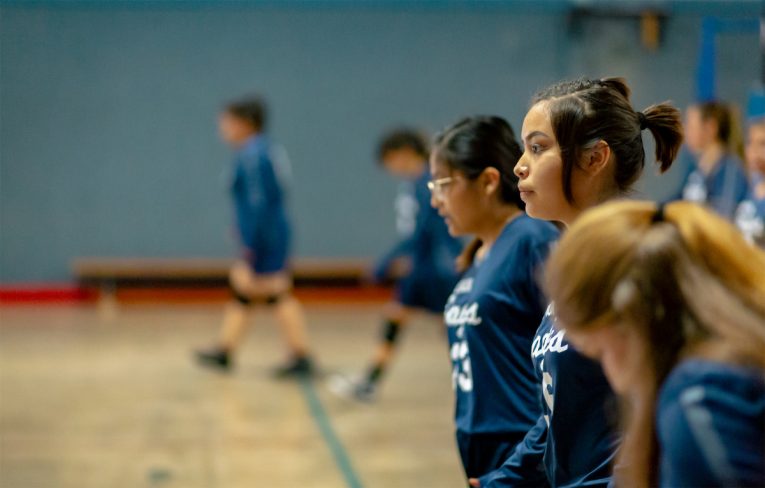 Remembering Kiarra
On Sunday, August 28, 2022, nineteen students and three staff members were traveling in a 24-passenger school bus when it was struck by a semi-truck. Six students were injured, and tragically one student, Kiarra Alma Gordon, died at the scene.
Kiarra was a bright young lady who was academically determined and physically talented. She always wanted to improve in the classroom and on the court. If you were to meet her for the first time, you might say she was quiet and reserved, but as you got to know her, you would find out she had a refreshing sense of humor and a budding love and hobby for photography.
The Pacific Union Conference made a gift to the family of Kiarra Gordon to cover funeral expenses. The funeral was held on September 3, 2022 and was conducted by Holbrook Indian School at the request of the Gordon family. Holbrook Indian School established an Accident Assistance Fund to assist all HIS students affected by this tragic event. Gifts for this fund can be made by clicking the link below. 
Story by Chevon Petgrave