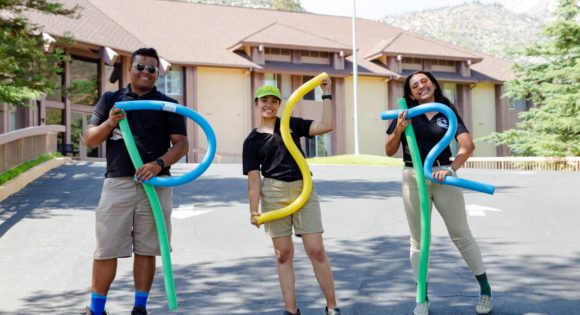 Through modifications, the ministry of summer camp was able to return to Pine Springs Ranch (PSR). A task force of summer camp veterans with knowledge in the medical and ministry fields crafted four weeks of safe camp experiences. Starting on Wednesdays and running through Sundays, PSR hosted up to 30 families for five days of fellowship, worship, and connection in the great outdoors. Family cohorts rotated through outdoor activities, including archery, go-karts, and horseback riding—the first time PSR has had horseback riding since 2013. Also included in the schedule: nap times! "In case you haven't had one in a while," the camp shared on their website.
"One family told me that this was the best vacation they've ever had together," said Carmen Ibanez, executive director at PSR. "They appreciated the chance to do activities together, to laugh and have fun."
Learn more about Pine Springs Ranch.
P.S. Did you Know?
Pine Springs Ranch has operated as a place for Christian camping in Southern California since 1961.