….a friend remembers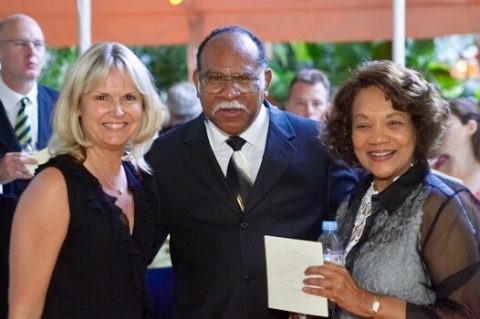 Pastor Walter E. Arties passed away on June 26, 2022, in Phoenix, Arizona. Best known as a gospel singer, Elder Arties founded Breath of Life Television Ministries in 1974. He was an ordained minister in the Seventh-day Adventist church, a recording artist whose albums touched thousands, a member of the Breath of Life quartet, and the director of the Walter Arties Chorale. In a career spanning six decades, Pastor Arties mastered every aspect of music and ministry. He's listed in the "Who's Who Among Black Americans," and he traveled the world doing evangelism with the Billy Graham Evangelistic Association as well as with Breath of Life and Voice of Prophecy.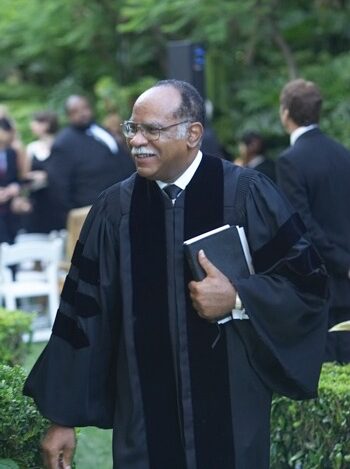 For me, Walter Arties was a friend and a brother. I had the privilege of working with him at the Adventist Media Center from 1995 to his retirement in 2005. I knew him as a mentor who helped me develop a television series for women called Keeping the Faith. I knew him as the one who single-handedly planned my father's memorial service; the one who officiated at my brother's wedding; the one who always "showed up" for our family. It was Pastor Arties who sang for my parents' funerals and memorial services. He sang for It Is Written fundraising events over the years and was a regular soloist on my father's It Is Written telecast from the late 1970s through the early '90s. In addition to being the founder of Breath of Life and serving as the manager of that ministry, he served as the HR director at the Adventist Media Center, and then as the evangelism director for Voice of Prophecy, and finally as the manager of VOP. When he retired in 2005, he continued to sing and travel with Beverly, his beloved wife of 58 years.
At his retirement event, the Adventist Media Center presented a plaque to him with this inscription:
"In Grateful Appreciation and Recognition
For 31 years of Loyal Service and Dedication
For Founding the Breath of Life Ministry
For Your Outstanding Leadership at the
Adventist Media Center and the Voice of Prophecy
For Your Untiring Commitment to the
Seventh-day Adventist Church"
I remember that he always told me to "be good, be brief, and be gone." But it's hard to be brief when talking about my friend. He was with us too brief a time, and yet while he was here, he was so very good at what he did—bringing people closer to Jesus through song and through his witness. And now, he is not gone; he is sleeping, waiting for that "morning" of which he sang so often.
Walter Arties completed his earthly journey in his 80th year. Our prayers are with his wife, Beverly, and their extended family of nieces, nephews, and friends. The late Paul Harvey said something about my father that applies so perfectly to my friend  Walter Arties: "When next we hear his gently persuasive voice, we'll know we made it to the right place!"
Connie Vandeman Jeffery
A memorial service is scheduled for August 7, 2022 at 1 p.m. at the Oakwood University Church. Condolences may be sent to: Breath of Life Ministries, c/o Amalia Dugal, P.O. Box 5960, Huntsville, AL 35814. In lieu of flowers: please send donations to Breath of Life Ministries (same address above).
All God's People video tribute