Northern California Conference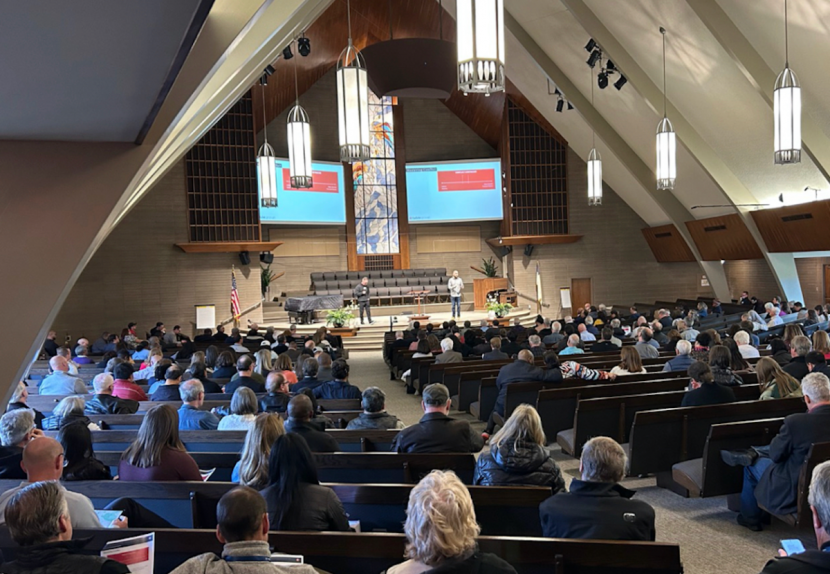 On April 3, principals, pastors, and members of the respective leadership teams met at Carmichael Church for the Mark Blue Lecture Series.
The annual in-service meeting promotes teamwork and collaboration between churches and schools.
This year's subject was creating effective leadership teams. Through presentations and breakout sessions, each team learned and practiced how to build trust, create conflict, and manage an effective meeting while staying focused on the purpose.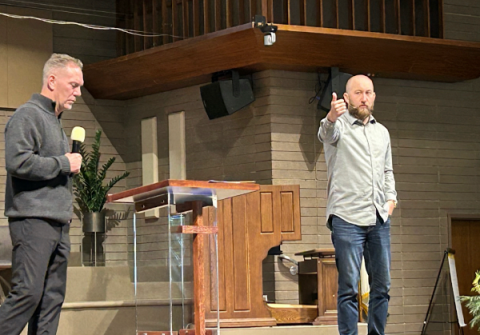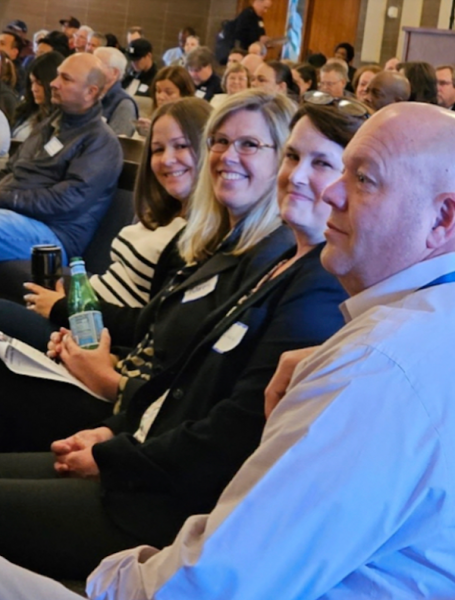 According to Michelle Piner, registrar at Sacramento Academy, "The seminar had great lessons and training to clarify an issue down to its core and then effectively tackle that issue as an administrative team."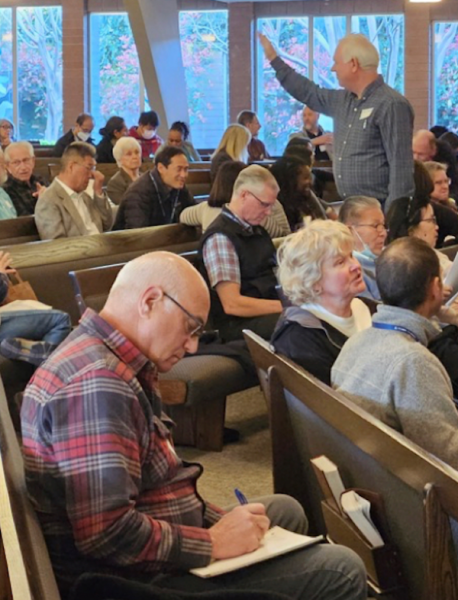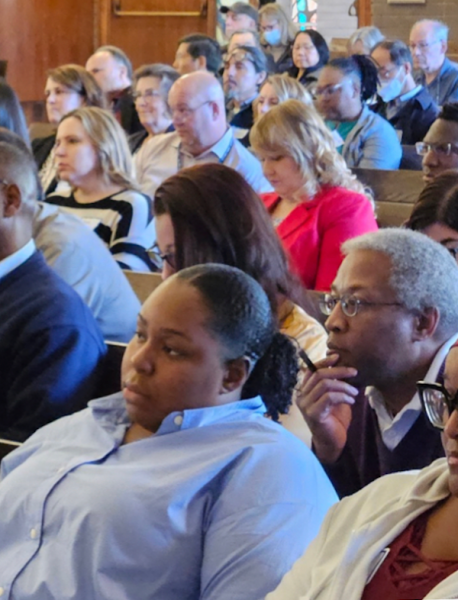 ---
Southern California Conference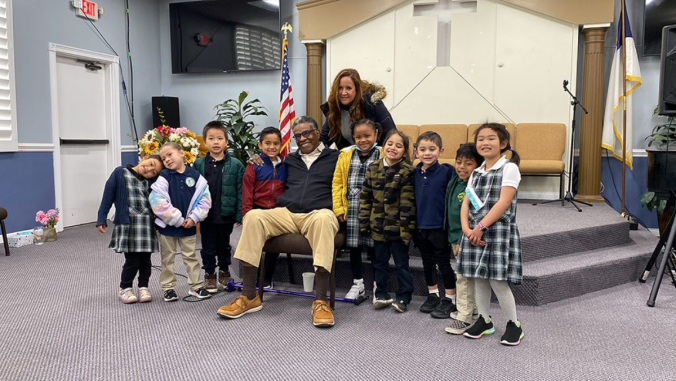 The students of San Fernando Valley Academy (SFVA) received a big surprise during their weekly chapel in February of this year when Hollywood actor Keith David (Nope, The Princess and the Frog, Greenleaf) gave an insightful message about pursuing their dreams.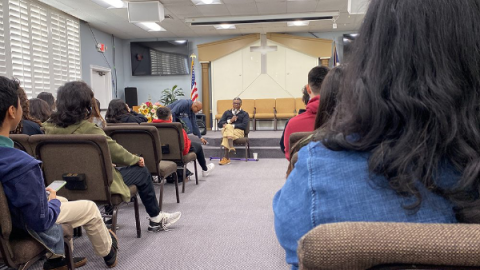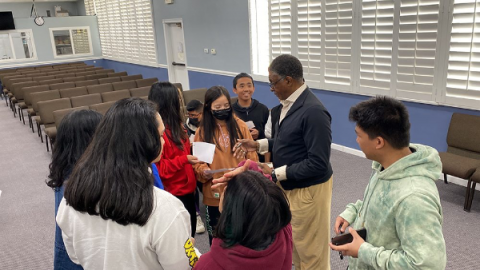 David recalled moments from his youth when he considered becoming a preacher but instead chose to pursue his career in acting because he felt that God had given him specific talents for a special purpose. "Each and every one of us has a calling in life," David said. "There is something deep in your heart that you want to do. Do it! That is your God-given birthright."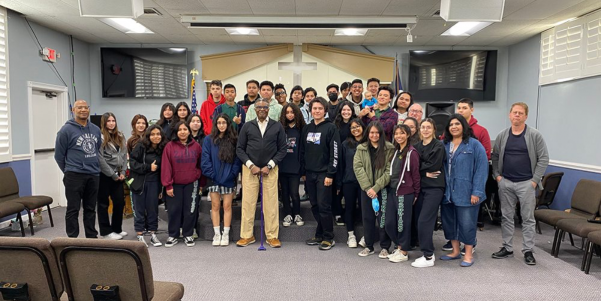 ---
Health Care in the Pacific Union: Loma Linda University Health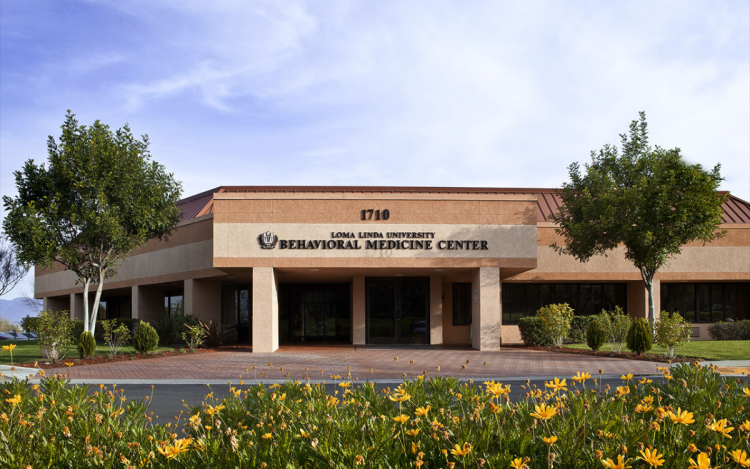 ​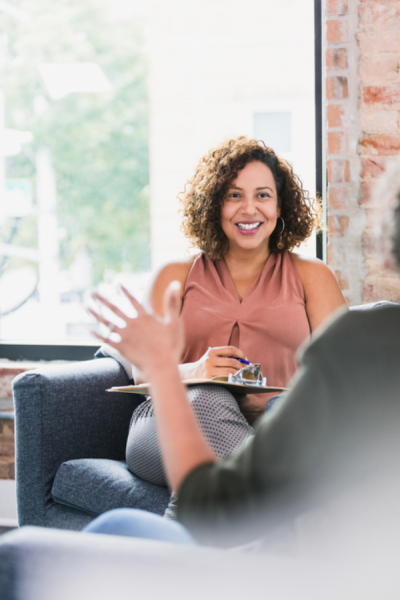 ​Loma Linda University School of Behavioral Health was awarded $3 million in state grant funding to increase its number of social work graduates as part of California's effort to expand the number of professional social workers providing services in underserved regions.
The five-year grant—from the Department of Health Care Access and Information (HCAI)—will provide tuition and fees for 25 new Master of Social Work students who meet the eligibility criteria of being economically disadvantaged, from under-represented populations, and residing in underserved communities.
---
Centennial Birthday Celebration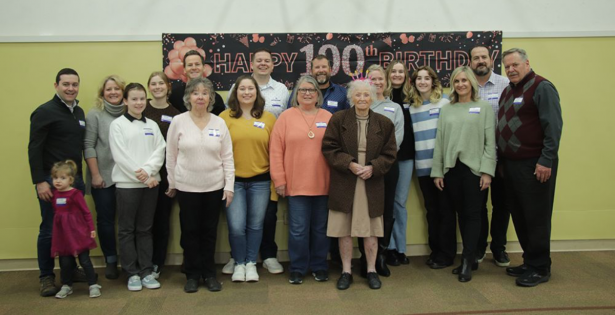 On February 25, Lorraine Burros celebrated her 100th birthday surrounded by family and friends at the Santa Clarita church. Multiple generations were present for the occasion—including Lorraine's grandchildren and great-grandchildren—coming from near and far.