Millions of people suffer from illness each year," said Shane Nicole Quitania, health ministries director at the Haven company. "Many of these diseases are a result of their lifestyle. Fortunately, there is a way to reverse or cure these diseases. There is a choice to better living."
With this in mind, the Better Living Center (BLC), a ministry of the Haven congregation in Hawaiian Gardens, Calif., was created. The BLC was conceptualized by Terence Tay, who envisioned a place for the community to learn and make lifestyle changes by adapting Hans Diehl's research and principles in lifestyle medicine. 
The YOU-TURN Wellness Program (originally CHIP, or Complete Health Improvement Program) is a community-based program designed to arrest and reverse society's most common chronic diseases and has been conducted at the BLC since 2022. For six to eight weeks, participants are taught to take charge of their eating habits and other lifestyle choices, and many see lasting results of weight loss, lowered cholesterol, reversed diabetes, and even medication changes. 
The program begins with a blood draw, followed by an evaluation of their health. Working closely with Diehl and the rest of the group, participants learn new principles and concepts that meet their personal needs for success. 
Participants were individually monitored as well as motivated with the support of other attendees who were on the same journey to wellness. Attendees also learned how to prepare healthy foods through the enjoyment of three cooking demonstrations.
"Diet has a significant effect on our life, and changing it is a matter of life and death," said Quitania, who is also the project director for the YOU-TURN program. "Whether it was through increasing exercise or eating more whole grains, each person reaped the benefits of a different life. Through the BLC, they approached a new outlook of health for themselves." 
"The reversal of chronic diseases has been the highlight of my experience," said participant Phyllis McNeal, who experienced a reversal for congestive heart failure and kidney failure, as well as improved vision and hearing—and more. "I was at 25 medications at the beginning of the program, and now I am down to one medication. Because of this program, I was able to meet medical professionals who are now serving as my primary doctors."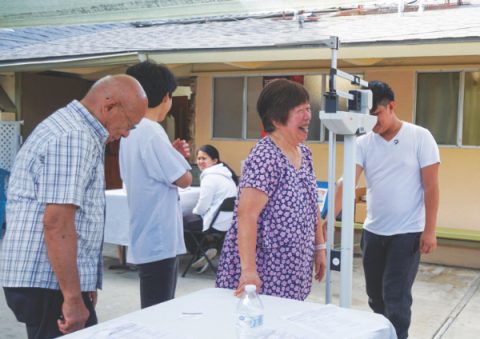 ​​Further, the program highlighted the connection between spiritual and physical health. Diehl and Tay gave worship talks sharing that living healthy lives is God's purpose and that natural, plant-grown food is by His intelligent design. It is their goal to encourage participants to choose life better.
Visit https://scc.adventist.org/blc to take a peek into the program.
____________________
By Jan Karyn Quitania and Lauren Lacson
El Better Living Center de la compañía  Haven anima a los participates a elegir una mejor vida
Millones de personas sufren enfermedades cada año», dijo Shane Nicole Quitania, directora del ministerio de salud de la compañía Haven. «Muchas de esas enfermedades son el resultado de su estilo de vida. Afortunadamente, hay una manera de revertir o curar esas enfermedades. Hay una opción para vivir mejor».
Con eso en mente, se creó el Better Living Center (BLC), un ministerio de la congregación Haven en Hawaiian Gardens, California. El BLC fue conceptualizado por Terence Tay, quien imaginó un lugar para que la comunidad aprendiese e hiciese cambios en el estilo de vida adaptando la investigación y los principios de Hans Diehl en medicina del estilo de vida. 
El programa de bienestar YOU-TURN (originalmente CHIP, o programa completo de mejora de la salud) es un programa comunitario diseñado para detener y revertir las enfermedades crónicas más comunes de la sociedad y se ha llevado a cabo en el BLC desde 2022. Durante seis a ocho semanas, a los participantes se les enseña a hacerse cargo de sus hábitos alimenticios y otras opciones de estilo de vida, y muchos ven resultados duraderos de pérdida de peso, reducción del colesterol, diabetes revertida e incluso cambios en los medicamentos. 
El programa comienza con una extracción de sangre, seguida de una evaluación de su salud. Trabajando en estrecha colaboración con Diehl y el resto del grupo, los participantes aprenden nuevos principios y conceptos que satisfacen sus necesidades personales para una mejor salud. 
Los participantes son monitoreados individualmente y motivados con el apoyo de otros asistentes en el mismo programa hacia el bienestar. Los asistentes también aprenden cómo preparar alimentos saludables a través de tres demostraciones de cocina.
«La dieta tiene un efecto significativo en nuestra vida y cambiarla es una cuestión de vida o muerte», dijo Quitania, quien también es la directora del proyecto para el programa YOU-TURN. «Ya sea aumentando el ejercicio o comiendo más granos integrales, cada persona cosecha los beneficios de una vida diferente. A través del BLC, se acercaron a una nueva perspectiva de salud para sí mismos». 
La reversión de las enfermedades crónicas ha sido lo más destacado de mi experiencia», dijo Phyllis McNeal, una participante que experimentó una reversión de la insuficiencia cardíaca congestiva y la insuficiencia renal, así como una mejor visión y audición. «Tomaba 25 medicamentos al comienzo del programa y ahora solo tomo uno. Gracias a este programa, pude conocer a profesionales médicos que ahora se desempeñan como mis médicos primarios».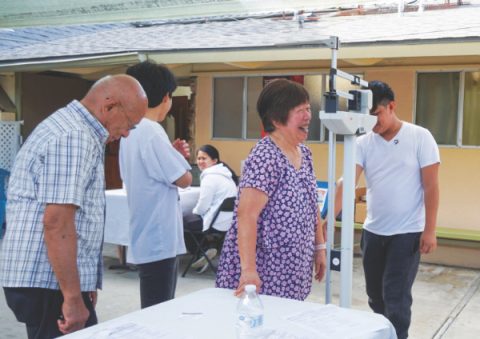 ​Además, el programa destacó la conexión entre la salud espiritual y física. Diehl y Tay dieron charlas de adoración compartiendo que vivir vidas saludables es el propósito de Dios y que los alimentos naturales son su diseño inteligente. Su objetivo es animar a los participantes a elegir vivir mejor.
Visite https://scc.adventist.org/blc para ver el programa.
____________________
Por Jan Karyn Quitania y Lauren Lacson