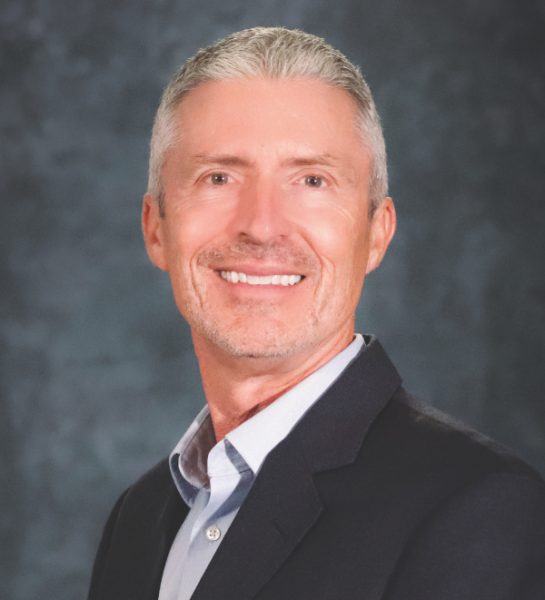 As a physician by profession, Geoffrey Sewell found himself enjoying early retirement when he received the call to serve in the Southern California Conference (SCC) as the Senior Youth and Young Adult Ministries Director.
The call came, as Sewell recalled, "not just from any place, but in the very conference where my mother lives, and the very conference where my brother lives, and the very conference where I grew up, so I don't think that's an accident."
The call was an answer to prayer. Sewell had spent recent years living in Hawaii, deeply involved in his job while also taking care of his wife's parents during a critical time. After his wife's parents passed away, he began wondering what God had in store for the future. His mother had a stroke five years ago, and his heart longed to be closer to her and his other family members. "Then I started praying, 'Lord, I'd really like to spend more time with mom,'" he recalled.
He and his family had spent decades in Hawaii, where he served in a healthcare organization for many years and was very involved in the local church in a variety of positions, including head elder, Pathfinder director, and more.
By December 2022, Sewell had just earned his Master of Arts in Pastoral Ministry degree at Andrews University and was supporting Aiea church in Hawaii, all the while wondering what God's next steps were for him. "I wasn't sure which pathway God wanted, but over a series of months, it became clear God wanted me to serve here," he reflected.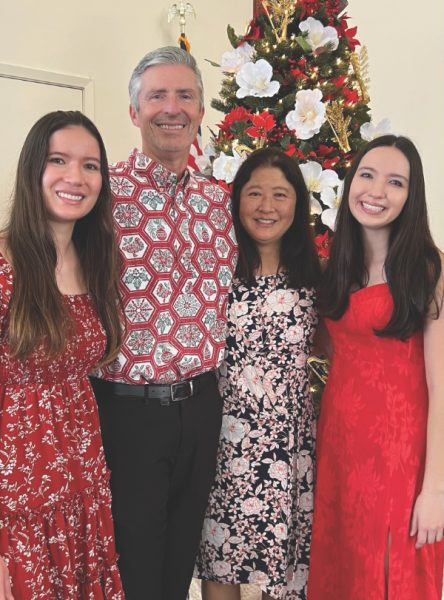 His career as a doctor lends a unique perspective to his ministry. With years of experience hosting service projects and facilitating impactful partnerships in the context of healthcare, Sewell's experience is a great fit for mission in the SCC territory. "What might we do in the Southern California basin to bring the love of Christ to people in a missional-minded way?" he wondered.
While in Hawaii, he experienced intra-organization collaboration across the islands. "Freeways and traffic might be just like water between islands," he said, as he anticipates working within the complex territory here in SCC.
While Sewell has a wealth of experience, he brings an open heart and mind geared toward teamwork. "One of the things I love to do is mentor, and I love to teach, and I love to develop others," Sewell said. "First and foremost, I want to lift up Jesus so that He draws everybody and we know Him for the beautiful and wonderful Savior that He is."
Visit https://scc.adventist.org/gs to learn more about Sewell.
____________________
By Lauren Lacson
SCC da la bienvenida a Geoffrey Sewell como director de jóvenes
Como médico de profesión, Geoffrey Sewell se encontró disfrutando de una anticipada jubilación cuando recibió el llamado para servir en la Southern California Conference (SCC) como director de jóvenes.
El llamado llegó, como recuerda Sewell, «no solo de algún lugar, sino en la misma conferencia donde vive mi madre, y la misma conferencia donde vive mi hermano, y la misma conferencia donde crecí, así que no creo que haya sido un accidente».
El llamado fue una respuesta a la oración. Sewell había pasado los últimos años viviendo en Hawaii, profundamente involucrado en su trabajo mientras cuidaba a los padres de su esposa durante un momento crítico. Después de que los padres de su esposa fallecieron, comenzó a preguntarse qué tenía reservado Dios para su futuro. Su madre tuvo un derrame cerebral hace cinco años y su corazón anhelaba estar más cerca de ella y de los otros miembros de su familia. «Comencé a orar: "Señor, realmente me gustaría pasar más tiempo con mamá"», recuerda.
Él y su familia habían pasado décadas en Hawaii, donde sirvió en una organización de atención médica durante muchos años y estuvo muy involucrado en la iglesia en una variedad de puestos, incluyendo el de primer anciano, director de Conquistadores y otros.
En diciembre de 2022, Sewell acababa de obtener su Maestría en Artes en Ministerio Pastoral en Andrews University y estaba apoyando a la iglesia Aiea en Hawai, mientras se preguntaba cuáles eran los siguientes pasos de Dios para él. «No estaba seguro que sendero quería Dios que yo tomase, pero durante una serie de meses, quedó claro que Dios quería que sirviese aquí», reflexiona.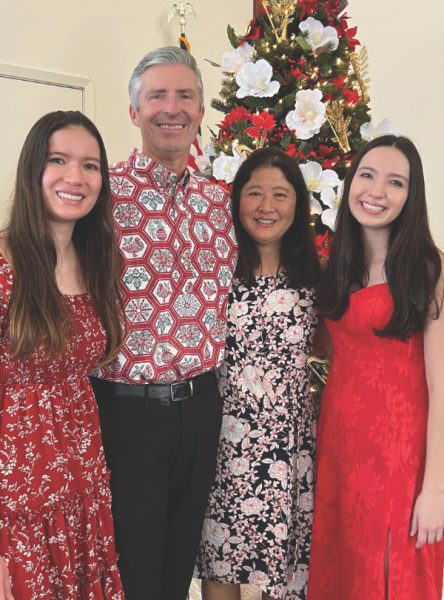 Su carrera como médico le da una perspectiva especial a su ministerio. Con años de experiencia en la organización de proyectos de servicio y la facilitación de asociaciones impactantes en el contexto de la atención médica, la experiencia de Sewell es ideal para la misión en el territorio de SCC. «¿Qué podríamos hacer en la cuenca del sur de California para llevar el amor de Cristo a las personas de una manera misional?», se pregunta.
Mientras estuvo en Hawaii, experimentó la colaboración dentro de la organización en todas las islas. «Las autopistas y el tráfico podrían ser como el agua entre islas», dice, mientras anticipa trabajar dentro del complejo territorio aquí en SCC.
Si bien Sewell tiene una gran experiencia, aporta un corazón abierto y una mente orientada al trabajo en equipo. «Una de las cosas que me encanta hacer es ser mentor, y me encanta enseñar, y me encanta desarrollar a otros», dice Sewell. «En primer lugar, quiero ensalzar a Jesús para que él atraiga a todos y lo conozcamos como el hermoso y maravilloso Salvador que es».
Visite https://scc.adventist.org/gs para obtener más información sobre Sewell.
____________________
Por Lauren Lacson