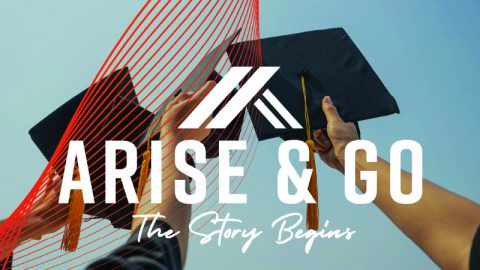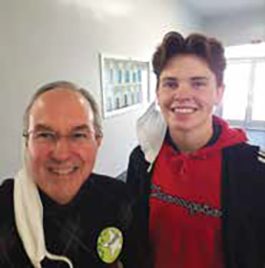 Our teachers are definitely evangelists in every sense of the word. Every day they are there to tell their students that God loves them and to train them to be disciples of Jesus. As Ellen White noted in her book Education (p. 30): "In the highest sense the work of education and the work of redemption are one.... The teacher who accepts this aim is in truth a co-worker with Christ, a laborer together with God."
And does that happen in our schools here in the Central California Conference (CCC)? As Dan Serns, our CCC president, discovered when he visited one of our schools in early February, there are many stories of how teachers are making a difference in the lives of their students.​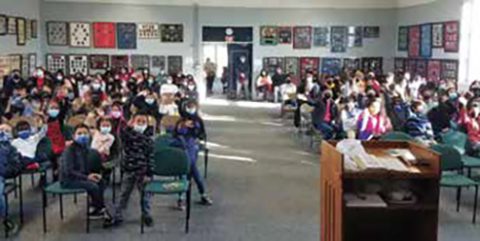 ​As Serns explained on his Facebook page, "Gage, a ninth grader, told me today that his parents sent him to Armona Union Academy last school year because it started earlier than the public school where he had been going." He went on to explain that Gage admitted the real reason was that he had been a troublemaker—but that has all changed. Gage now "loves it at this wonderful Adventist school." Accepting the invitation to speak to the students during their monthly awards assembly, Serns described them as "a lively group of missionaries in training!"

Carol Bovee, principal at Sierra View Junior Academy (SVJA), submitted to Pacific Sunrise (an e-publication of the Pacific Union Conference) what the ninth- and tenth-graders were doing, and it bears repeating. As she explained, the SVJA students joined with the volunteers from the Exeter church to provide food for the needy families of the area. The church members, led by Dack and Hope Canales, have worked with food banks and other providers since February of 2021. During the pandemic the students had limited options for service activities. However, they now enjoy helping to load vehicles with food. Bovee reflected, "It brings such joy to be involved in an active and upbeat community outreach activity. The church members have welcomed the students with enthusiasm."
Serving others is certainly demonstrated at Miramonte Adventist Elementary School (MAES). The seventh- and eighth-graders, under the direction of their teachers Yolande Melbourne and Ronna Sato, are continuing what has been named "The Card Messenger Ministry." Beginning in 2015, students create birthday, sympathy, get well, congratulatory, and other encouragement cards, booklets, pictures, and postcards for the people in the community. All those contacts are prayed for daily. "God has answered some great prayers, sometimes instantly, even though not always the way we thought they would be," Melbourne commented. "Still, it is so important to show our students the importance of prayer as a part of their daily lives." Sometimes this has resulted in recipients sending back cards, letters, and donations.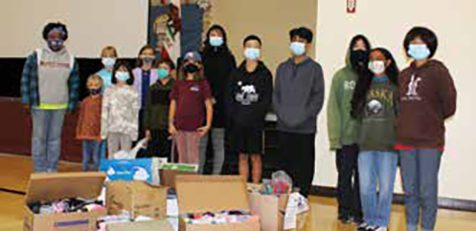 In addition, the MAES student council decided to help their community stay warm during this school year by helping the local Community Services Agency (CSA). During October of 2021 (nicknamed "Socktober"), students and families collected socks to give to people in need. The original goal was 300 pairs of socks, but they ended up collecting over 800 pairs for the Miramonte, Mountain View, and Los Altos areas.
Carmen Collins, principal at Templeton Hills Adventist School (THAS), discovered that God can lead in interesting ways by putting the right people into action at the right time. She credits and thanks Jerry Corson, CCC associate superintendent of education, for the original information and encouragement to apply for the federal "Emergency Assistance to Non-Public Schools Program" (EAN).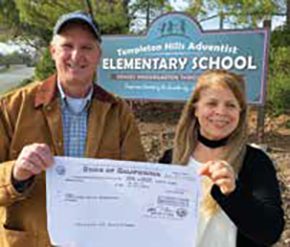 Expecting about $3,000, Collins called just a week before the deadline. A very kind lady answered her questions and offered to help in completing the application. Collins could only meet with her on the last hour of the very last day to apply. It was not an easy task, and it had to be redone three times because of glitches with sending and receiving the document. However, that turned out to be a blessing because Collins was able to remember additional qualifying expenses each time.
Needing help with other requirements, Collins asked Malon Bruce, school board chairperson, and Karlonne Lewis, school treasurer, for assistance in completing the grant. In January of this year, Collins was surprised to open a letter from EAN with a check for $14,147.56 for the school! She knows that God blessed throughout the process!
While we can be grateful that God richly blesses our schools, "Why should we not expect the Holy Watcher to come into our schools? Our youth are there to receive an education, to acquire a knowledge of the only true God. They are there to learn how to present Christ as a sin-pardoning Saviour. They are there to gather up precious rays of light, that they may diffuse light again." (Ellen White, Counsels to Parents, Teachers, and Students, p. 370).
____________________
By Deloris Trujillo