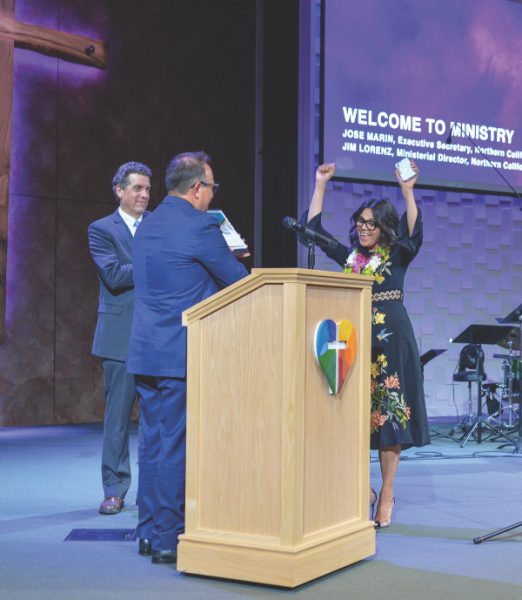 Marlene Rodriguez, the associate pastor of the Gracepoint church, was ordained on July 9. A graduate of Pacific Union College, she earned a Master of Divinity from San Francisco Theological Seminary to pursue a career in chaplain ministries. She joined Gracepoint church in 2019 and continues to engage her call to ministry there.
Jose Marin, executive secretary, explained, "The service was simple and a beautiful affirmation of God's calling of Pastor Rodriguez, the first Hispanic woman to be ordained in our territory."
As the associate pastor at Gracepoint church, she has found unique ways to connect the community to an abundant life with Jesus Christ.
Jim Lorenz, the ministerial director, said, "It was great to see Marlene ordained. She is gifted in helping churches connect to their community, an important quality in our territory."
It is also notable that Rodriguez utilized the NAD's women in leadership scholarship on her journey to ordination. The scholarship was established for women committed to serving the mission of the Seventh-day Adventist Church.
When asked about her favorite reflection on the service, Rodriguez said, "We worshipped the One who calls us by name, and to see the diversity in God's kingdom was magnificent."
____________________
By Ken Miller