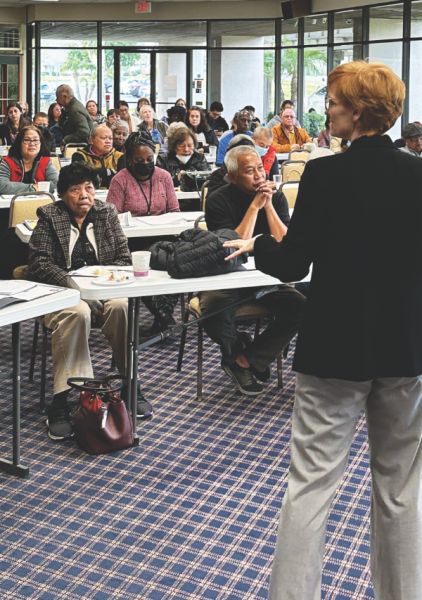 On January 29th, 2023, the Adventist Community Services (ACS) of the Southeastern California Conference (SECC) conducted an in-service training event for 65 ACS leaders. Held at the SECC offices in Riverside, the event's purpose was to discuss how best to engage with the community's needs. Robert Edwards, the SECC ACS director, hosted the event. He partnered with North American Division (NAD) ACS Director Derrick Lea, and Associate ACS Director Colette Newer, providing vital insight and guidance.
Multiple items were on the agenda for the in-service training event, such as familiarizing leaders with the SECC Community Services web page and sharing information with the leaders on what the NAD ACS has to offer through grants and other funding. However, the central goal was to facilitate a productive discussion on how to expand the reach of ACS beyond its traditional outreach of food and clothing distribution. 
Attending leaders were encouraged to engage in creative ways to address the needs of the community and to think outside conventional means of outreach to become more effective. Though new methods were discussed, leaders were asked to remember the core mission of ACS. The desire to reflect Christ in the community is the focus. 
ACS has led many successful outreach events, each a testament to the gospel. The number and variety of active ministries under ACS have resulted in some efforts going unnoticed and unappreciated on a broader scale. As such, the training event was intentional in expressing appreciation for all outreach efforts, educating the participants on certain ministries, and committing to unity.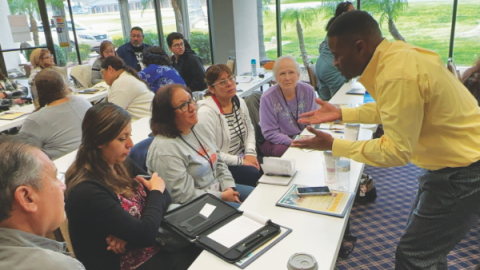 ACS held a call to action for the leaders, inviting all members of ACS to work together for the focused effort of God's glory. It is through unity and assembling to testify to the blessings of God that leaders are reminded of their purpose and pursue their calling to be the hands and feet of Christ. 
"When it was all said and done, the participants were able to leave the in-service with a greater awareness of ways God has not only blessed their ministry but also the ministries of other ACS outreaches," said Edwards.
____________________
By Nicole Dominguez
Líderes de servicios a la comunidad participan en evento de capacitación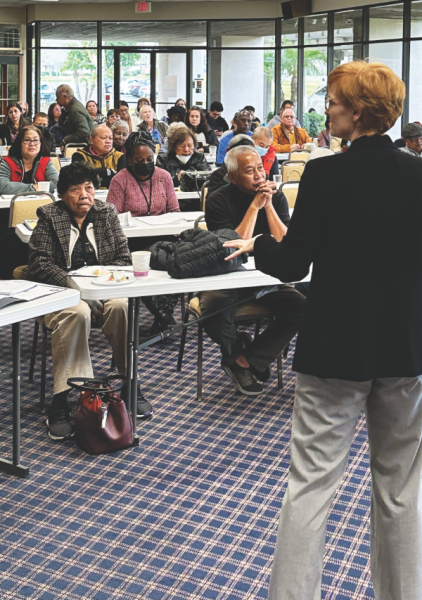 El 29 de enero de 2023, Adventist Community Services (ACS) de la Southeastern California Conference (SECC) llevó a cabo un evento de capacitación para 65 líderes de ACS. Celebrado en las oficinas de SECC en Riverside, el propósito del evento fue considerar la mejor manera de involucrarse en las necesidades de la comunidad. Robert Edwards, director de SECC ACS, fue el anfitrión del evento. Se asoció con el director de ACS de la División Norteamericana (NAD), Derrick Lea, y la directora asociada de ACS, Colette Newer, proporcionando vital información y orientación.
Varios temas estuvieron en la agenda para el evento de capacitación, como familiarizar a los líderes con la página web de Community Services de SECC y compartir información con los líderes sobre lo que NAD ACS tiene para ofrecer a través de subvenciones y otros fondos. Sin embargo, el objetivo central era facilitar una conversación productiva sobre cómo ampliar el alcance de ACS más allá de lo tradicional que es distribución de alimentos y ropa. 
Se alentó a los líderes asistentes a participar en formas creativas para abordar las necesidades de la comunidad y a pensar fuera de los medios comunes de divulgación para ser más efectivos. Se pidió a los líderes que recordasen la misión central de ACS. Lo primordial es deseo de reflejar a Cristo en la comunidad. 
ACS ha dirigido muchos eventos de exitoso ministerio, cada uno un testimonio del evangelio. El número y la variedad de actividades de ACS han resultado en que algunos esfuerzos pasen desapercibidos y no sean apreciados en una escala más amplia. El evento de capacitación fue intencional al expresar aprecio por todos los esfuerzos de divulgación al educar a los participantes sobre ciertos ministerios.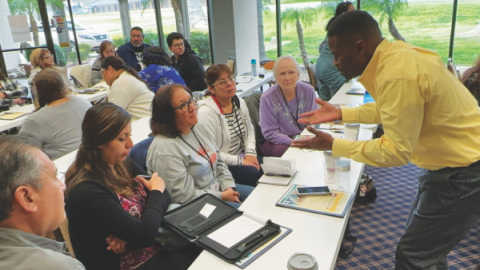 ACS hizo un llamado invitando a todos los miembros a trabajar juntos en un esfuerzo enfocado en la gloria de Dios. Es a través de la unidad para testificar de las bendiciones de Dios que a los líderes se les recuerda su propósito y prosiguen en su llamado a ser las manos y los pies de Cristo. 
«Cuando todo fue dicho y hecho, los participantes pudieron salir del evento con una mayor consciencia de la forma como Dios no solo ha bendecido su ministerio sino también los ministerios de otros programas de ACS», dijo Edwards.
____________________
Por Nicole Dominguez