Arizona Conference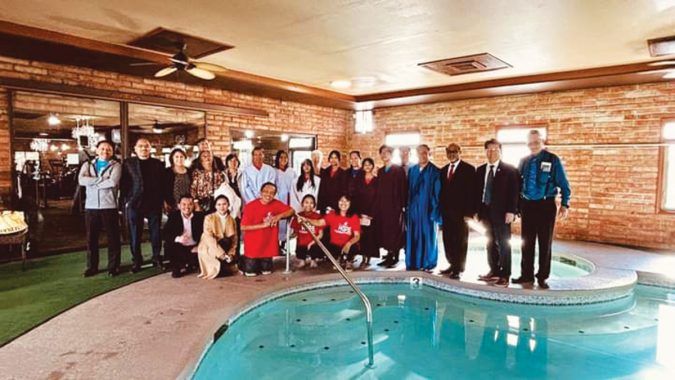 Within just a few weeks of becoming an officially recognized group, Stronghold International Mission Group in Pearce, Ariz., conducted its first evangelistic meeting, "Our Great Hope Today." Beginning in August, members of the group conducted house-to-house visits and distributed Spirit of Prophecy books, along with banana cake. The four-month preparation culminated in the Dec. 26-31, 2022, meetings.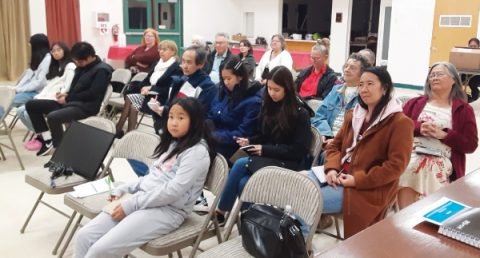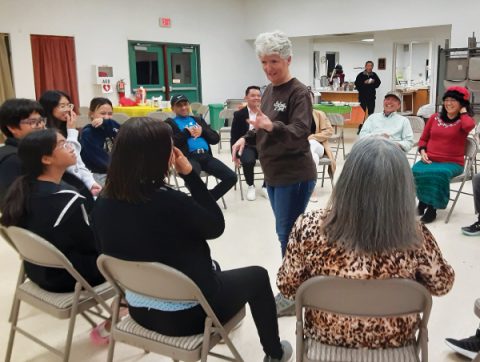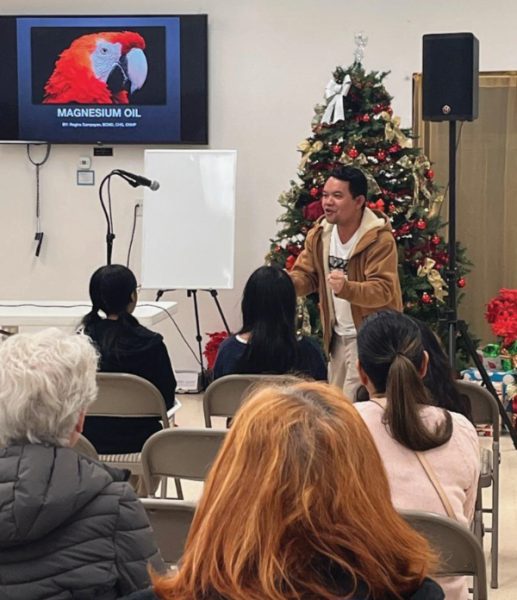 "Their determination of sharing the gospel in the community is always burning," said Elder Villamor Meriales, referring to the members of the newly formed group. Elder Meriales was one of the speakers for the meetings and serves as an assistant to the president for Multicultural Ministries in the Arizona Conference. He continued, "As a result of the meetings, there were 11 people who dedicated their lives to Jesus and were baptized on the last Saturday of the year, on Dec. 31, 2022."
---
Nevada-Utah Conference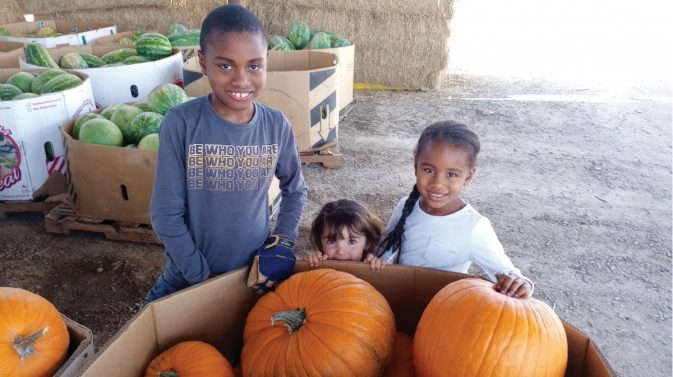 The Moab church loves their community and continues to demonstrate it in different ways. Their agricultural ministry, Moab Manna, has now inspired a beautiful new outreach called the Harvest Basket.
Moab church member Valencia Miller was inspired by the Lord with a vision of what this new outreach should be. To make it happen, a lot of preparation needed to take place, making work for everyone in this little group of barely 20 church members to do.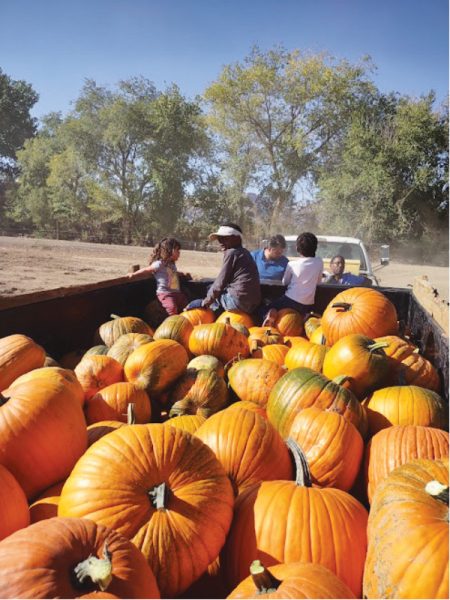 A large load of pumpkins heading out of the field for sharing with the community.
---
Northern California Conference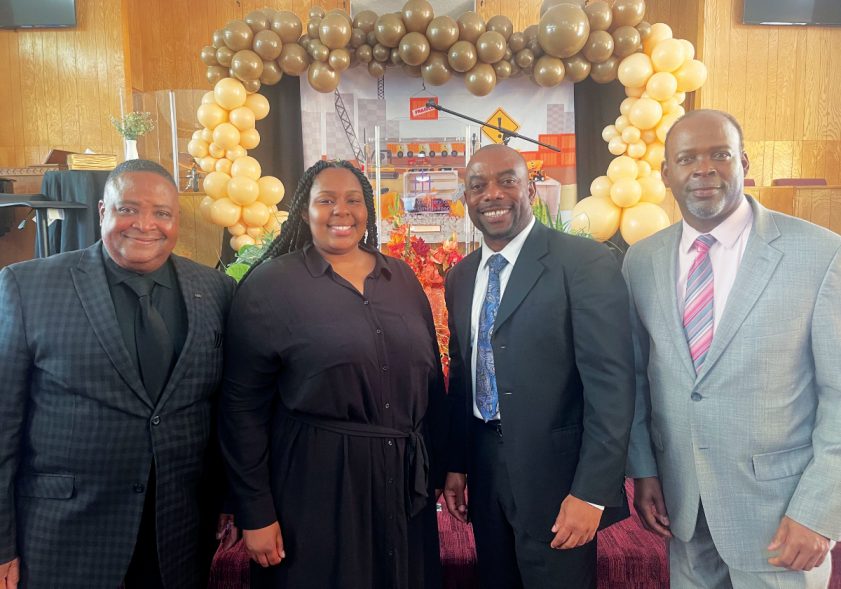 Northern California Conference recently welcomed three pastors into their churches: Kai' Hodges, David Peckham, and Lizeth Momanga. Hodges was installed as the new associate pastor of the Market Street church, Momanga was installed as pastor at the Tracy church, and Peckham was installed as the new pastor of the Stockton Central church.
All three were presented to their new congregations between October and November of last year. All are being supported by their new churches and are excited to continue the ministry of God's work for His church!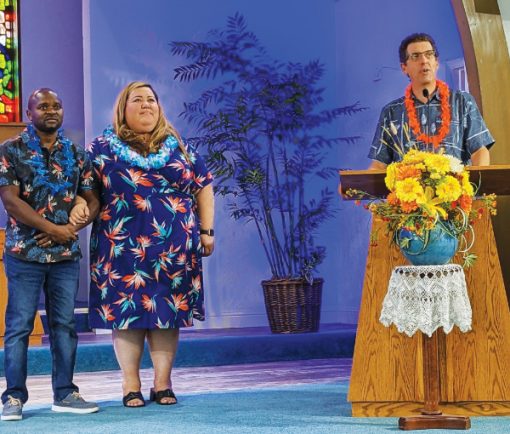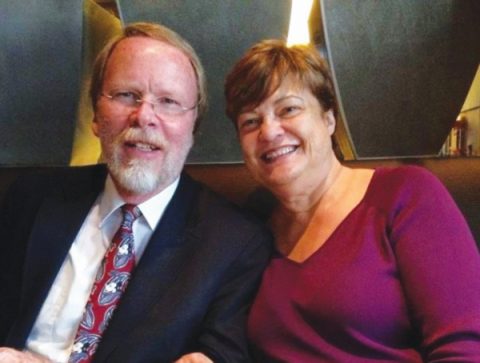 ---
Southeastern California Conference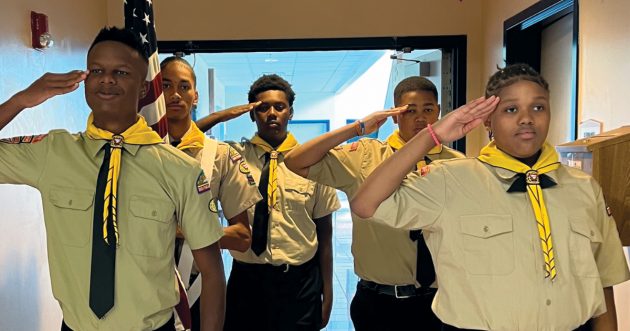 This past Veteran's Day, the National Association for the Advancement of Colored People (NAACP) honored veterans throughout the Inland Empire. The committee that organized this event was headed by retired Marine Chief Warrant Officer Franklin Benjamin, an elder at Imani Praise Fellowship.
This was a historic event in which veterans of all branches of service in the Inland Empire were recognized and honored. The tradition started 52 years ago, and each year in the 11th month, on the 11th day, at the 11th hour, veterans are celebrated, appreciated, and encouraged. Veterans who attend for the first time also receive an NAACP medal.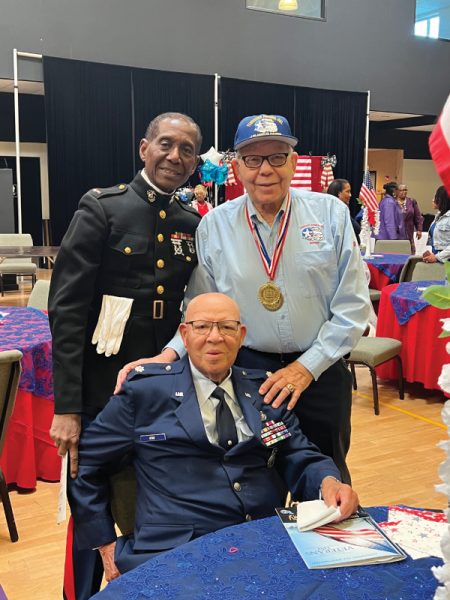 Marine Chief Warrant Officer Franklin Benjamin (top left), Air Force Colonel Ralph Smith (top right), and Air Force Lieutenant Colonel William Howe (seated), all retired, gather for the NAACP luncheon.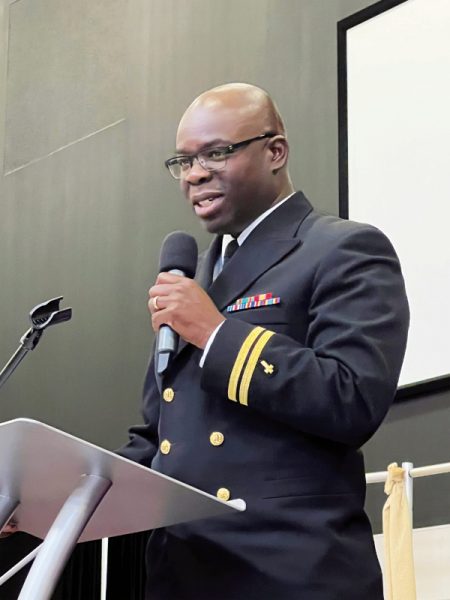 Navy Chaplain Kurt King gives the keynote address.
There were several distinguished guests at the celebration. Community leaders, clergy, and politicians joined in honoring the veterans. California State Senator Richard Roth and Congressman Mark Takano also shared remarks to recognize and encourage the veterans in attendance.
Click here for the full story.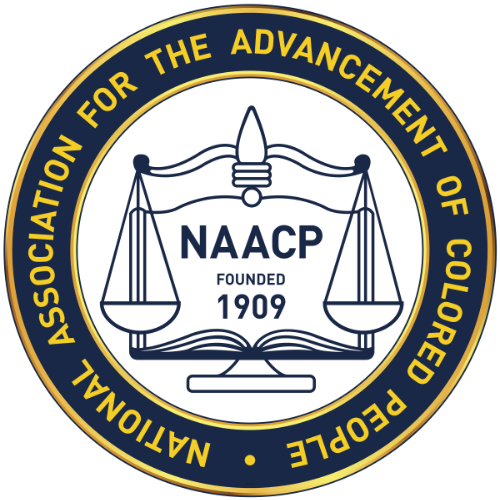 ---
Southern California Conference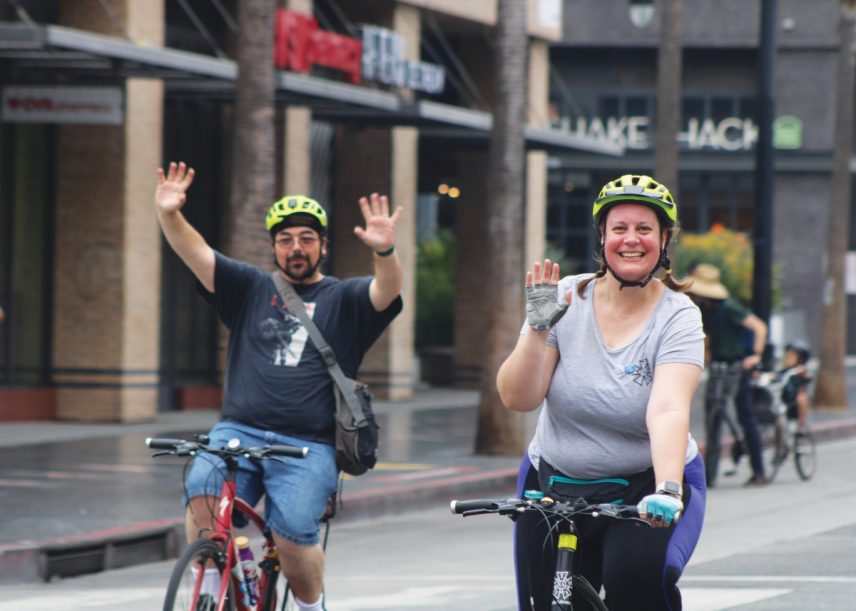 How can churches become involved with already established community events in a way that is meaningful and impactful? One Sunday last summer, Hollywood church participated with CicLAvia, a nonprofit that "catalyzes vibrant public spaces, active transportation, and good health through car-free streets." Inspired by Bogotá's weekly ciclovía, CicLAvia temporarily closes streets to car traffic and opens them to Angelenos to use as a public park.
As longtime city cyclists who've attended CicLAvia events in the past, Kelsy Jarboe and her husband, Alburn, members of Hollywood church, recalled biking past a church where people stood outside to pass out water bottles.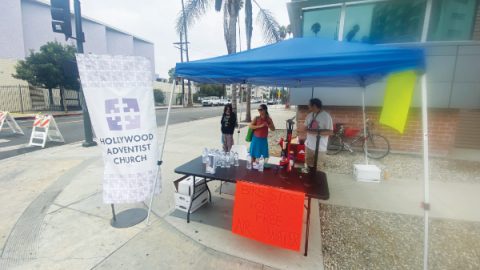 Volunteers stand by their bike stop advertising free water and air. The Hollywood church building did not have the required four feet of sidewalk space, so the tent was set up in front of the fire station on the opposite corner of the church.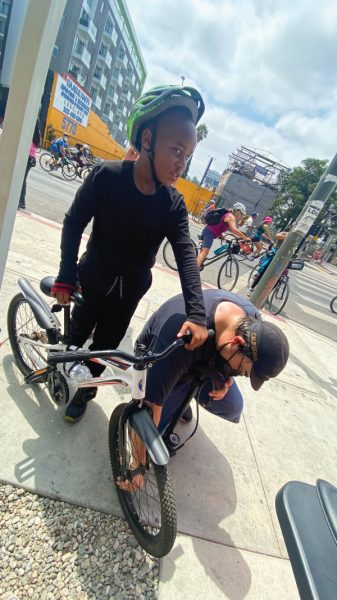 A young biker gets his tires pumped at the Hollywood church station.
They thought they could do something similar. A team of two dozen volunteers set up a tent across the corner of the church to hand out free water bottles and stations for cyclists to pump their tires.