Arizona Conference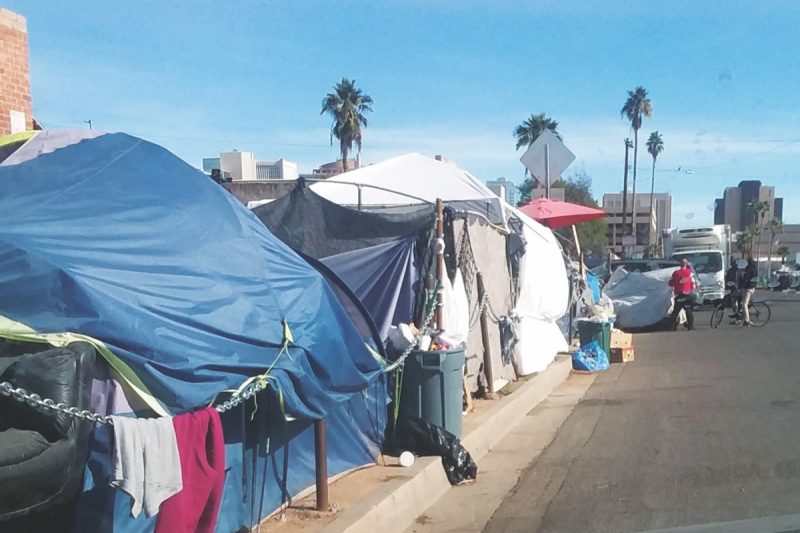 The call went out in the middle of November for volunteers. "We are in need of food donations, servers, and other volunteers," the request read. "We are also collecting blankets, coats, socks, and hats for all ages to give to the homeless." As December 26 approached, the planners were anxious to see how the Lord would work in their community as they sought to feed and clothe the homeless on the day after Christmas. Using the Adventist Community Center in downtown Phoenix as a central location, the organizing team invited members of the Generation of Youth for Christ (GYC) leadership to participate in the event.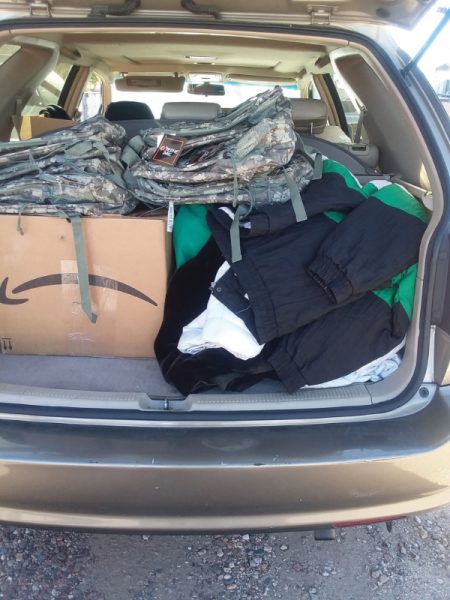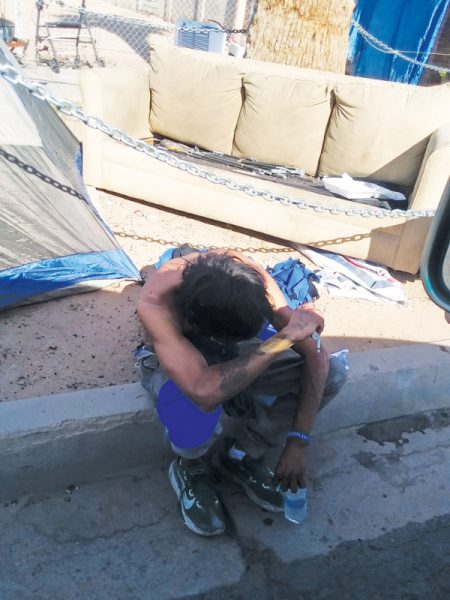 "We served about 250 meals to the homeless on the street and distributed warm clothing items and blankets to them as well," said Ugonna Woods. Dr. Woods is a pediatrician in the greater Phoenix area who volunteers as the director of health ministries for the Arizona Conference.
Click here for the full story.
---
Central California Conference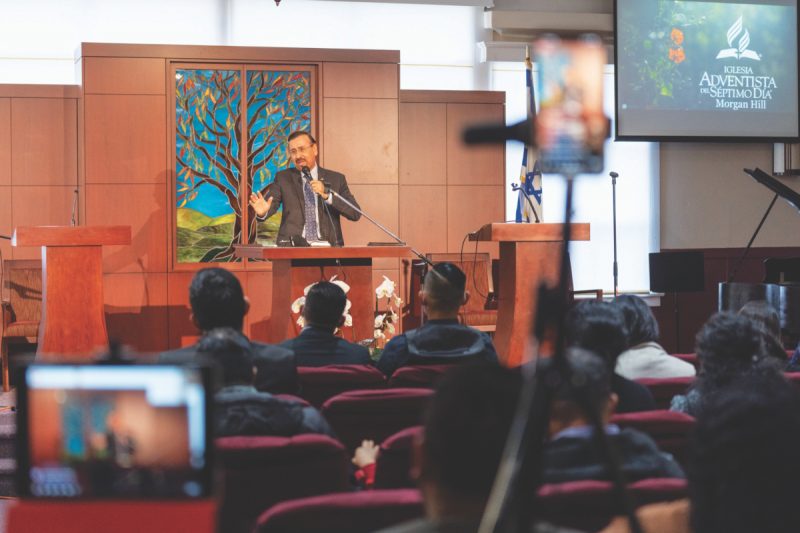 The purpose of the church planting department of the Central California Conference is to establish new congregations where there is no Adventist presence," explained Ricardo Viloria, director of the ministerial and church planting departments. But there is a process that must be followed to achieve this goal. It starts with establishing new groups throughout the territory. Over time, these groups grow into companies. With work, worship, and love, these companies continue to blossom until they ultimately organize as a church. These churches are designed to continue to grow so the cycle can repeat.
As more groups, companies, and churches are created, more opportunities to reach people arise. "In a survey sent to our pastors, we found that we currently have 75 groups in our conference. Our goal was to double that number by the end of 2022, then double that amount in 2023 and so on to reach 1,200 groups by 2025," Viloria said.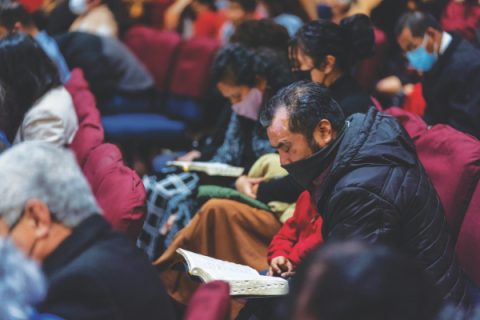 Morgan Hill Bilingual Group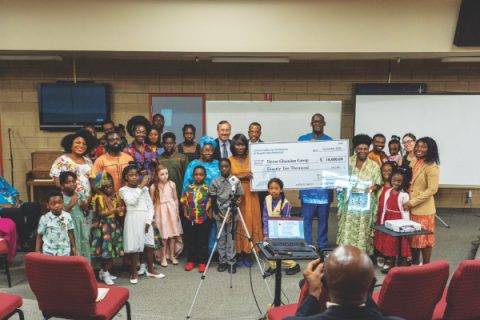 Fresno Ghanian Group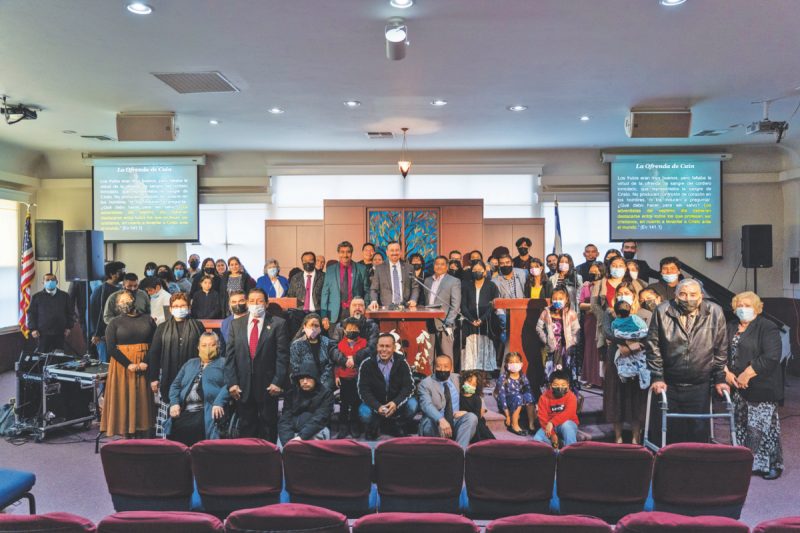 Morgan Hill Bilingual Group
---
Hawaii Conference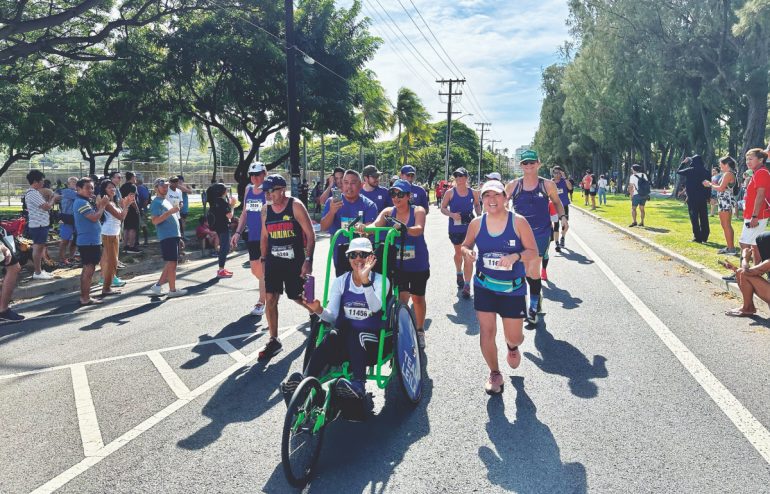 Leila Ventar, a resident of the island of Kauai in Hawai'i and a member of the Kapa'a church, thought Dec. 11, 2022, was going to be the day she carried herself across the finish line of the Honolulu Marathon, her fourth marathon overall. However, on Nov. 22, two days after an 18-mile training run, a medical examination revealed that she had colon cancer. Surgery followed the diagnosis, and in a conversation with a friend after the surgery, Leila seemed to hint that her recent 18-mile run might truly be the last time she'd ever run.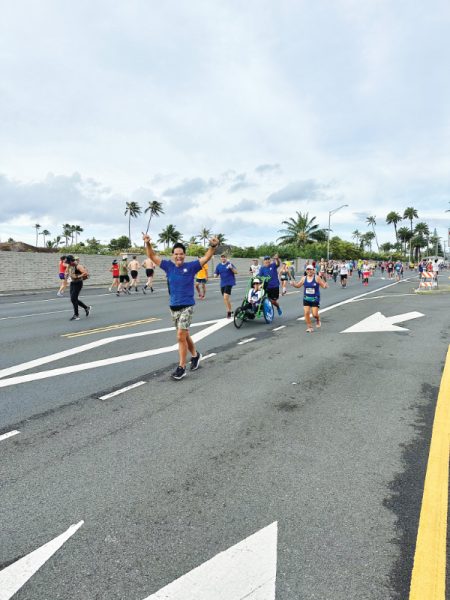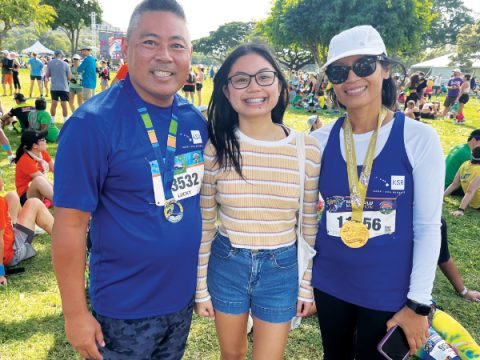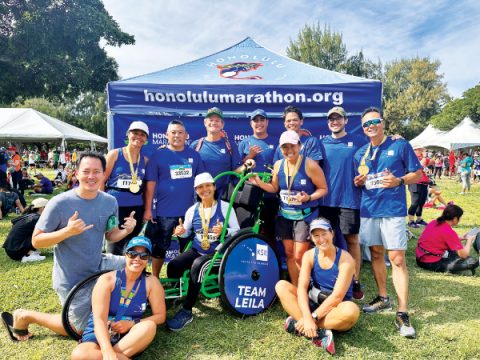 ---
Nevada-Utah Conference
The students in second and third grades at Riverview Christian Academy in Reno, Nevada, got into the holiday spirit in the week leading up to Christmas break by building a special gift for their parents. Ric Beddoe brought precut wooden pieces, hammers, nails, and everything needed—including birdseed. The students enjoyed hammering in the nails and learning the basics of woodcraft under his skilled direction.
The gifts were then wrapped by the students, who were very excited to take them home and place them under their trees as special surprise gifts for their parents. Melissa Stone, mother of second-grader Avery Stone, sent Mrs. Beddoe a photo on Christmas morning, exclaiming her joy and appreciation.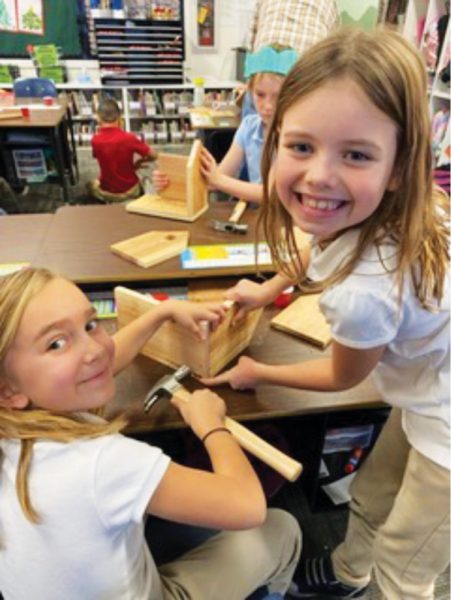 Second-graders Mia Chambers and Juniper Stewart practice teamwork as they build their gifts.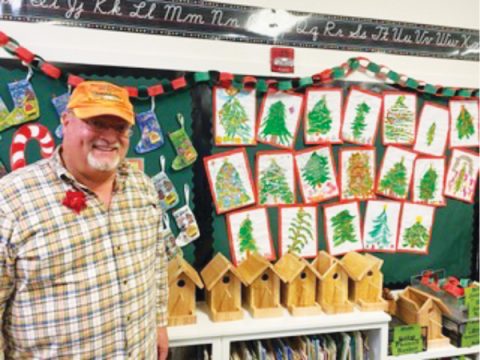 Ric Beddoe admires the labor of love that the students accomplished by making the birdhouses for Christmas gifts.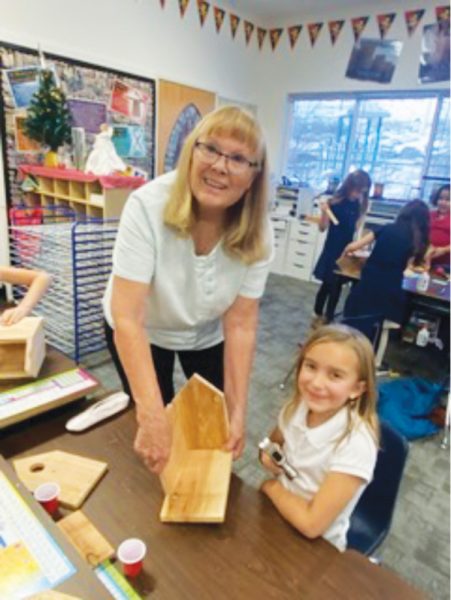 Teacher's aide Jenny Ouelette gets in the action as she assists Maia Chambers.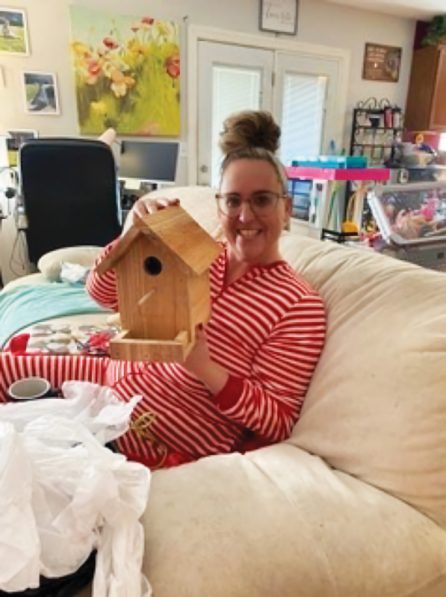 Melissa Stone was excited to receive the surprise gift on Christmas morning from her daughter, Avery.
---
Northern California Conference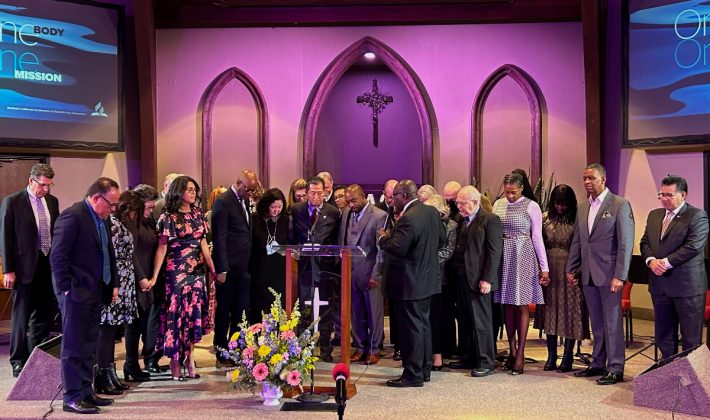 The new NCC officers and directors were dedicated in a Sabbath afternoon service at the Roseville church on January 21.
Voted during the September Conference Constituency Meeting, this administration team will serve the NCC for the next five years.
In his consecration message, Pacific Union President Bradford Newton said, "There is such a wonderful spirit in this current administration. The God of the Bible is still in the midst of His people and will do a new and wonderful thing in this conference."
Click here for the full story.
---
Southeastern California Conference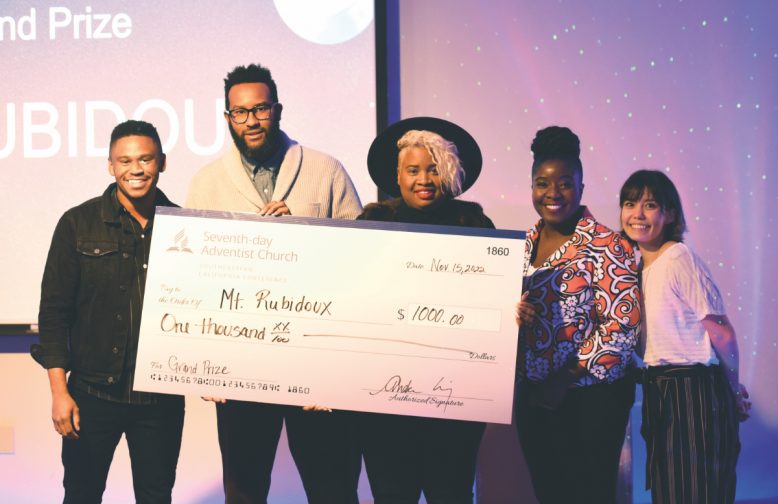 Theo Brown (second from left) and Zannette Ricketts (third from left) receive the grand prize for Mt. Rubidoux from SECC staff.
If you had the opportunity to talk to your future church, what would you tell them? The Southeastern California Conference Communications & Media Department asked this very question to the churches of the conference with their #DearFutureChurch Video Contest. Churches were tasked with creating a two-minute video that shared with the church of the future.
After careful review by the judges' panel and a week-long general public voting period, three prizes were awarded: an Honorable Mention award of $250, an Audience Choice award of $500, and a Grand Prize of $1,000. With beautiful, sweeping drone shots across desert landscapes, the Blythe church took home the Honorable Mention. Corona Main Street Spanish church won the Audience Choice with their heartfelt message narrating shots of their church's community involvement and the recently held Pacific Union Conference Camporee. And the grand prize was awarded to Mt. Rubidoux church.
Click here for the full story.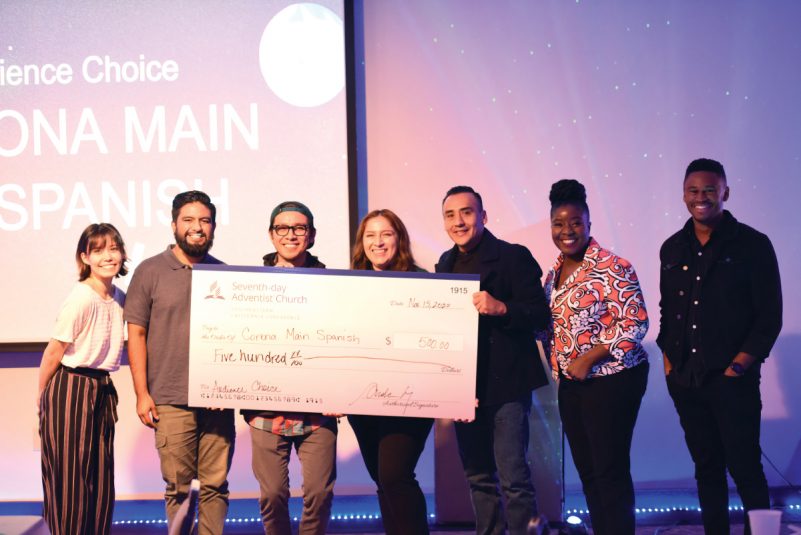 (Starting second from left to right) Gabriel Mendoza, Joel Mendoza, Cindy Rivas, and Diego Najera accept the Audience Choice Award from SECC staff on behalf of Corona Main Street Spanish church.
---
Southern California Conference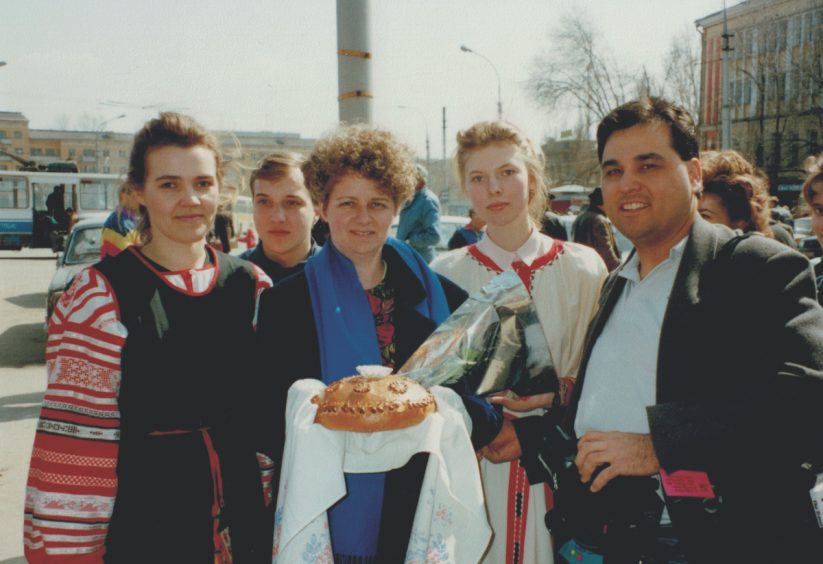 (From left to right) Sveta Gavelo, Jan, Olga, Phil. Phil and Jan's first meeting with Lena (not pictured) and Olga in Saratov, Russia, in April 1993. Gavelo served as the group's translator.
When Phil White and Jan White, Simi Valley church senior and associate pastors, were called to hold evangelistic meetings in Russia 30 years ago, they did not know the impact that divine appointment would have today.
At that time, Phil and Jan became acquainted with friends Lena, an Adventist student studying violin and piano, and Olga, another Adventist student. Through the years, Phil and Jan visited many times. In 2018, Phil accepted an invitation from Andrew Kovalev, senior pastor of the church in Moscow and husband of Lena, to lead a revival series for young adults. During that time, he reconnected with the Kovalev family, and the friendship between these two families grew stronger.
Click here for the full story.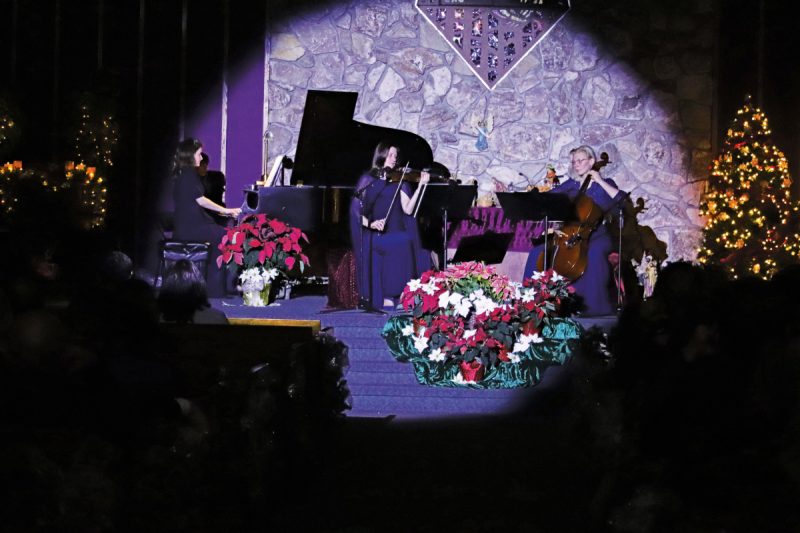 (From left to right) Hannah, piano; Lena, violin; and Olga, cello, perform a variety of Christmas songs at the December concert.