Arizona Conference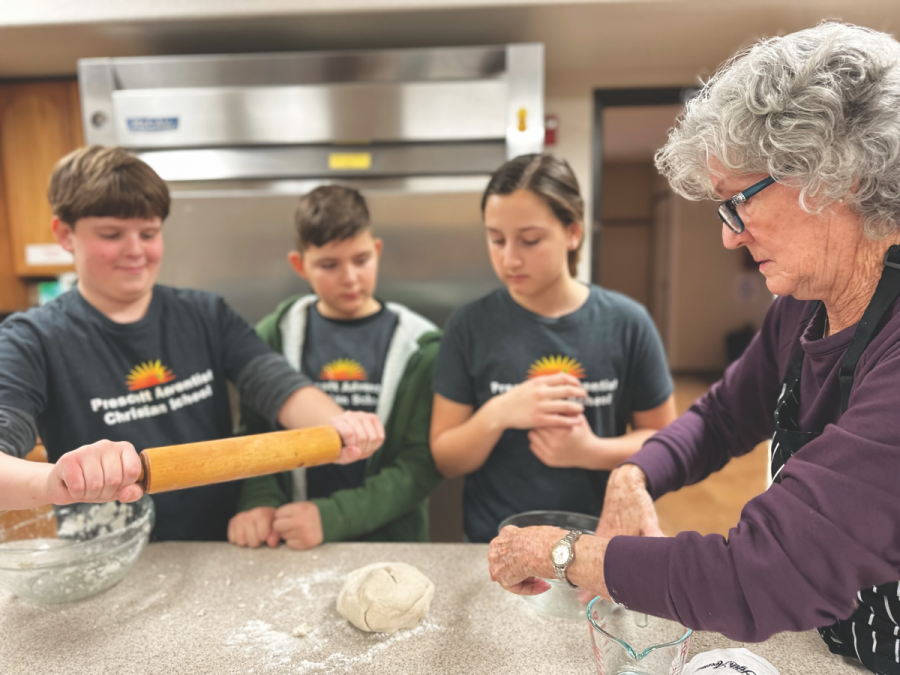 Something special is taking place on Fridays at Prescott Adventist Christian School in Prescott, Arizona. A Friday Clubs Program that is designed to create partnerships with homeschool families, create opportunities to connect with local businesses, introduce students to various career options, provide service projects for students to give back to their community, and raise awareness of cultural identities is doing exactly all of that.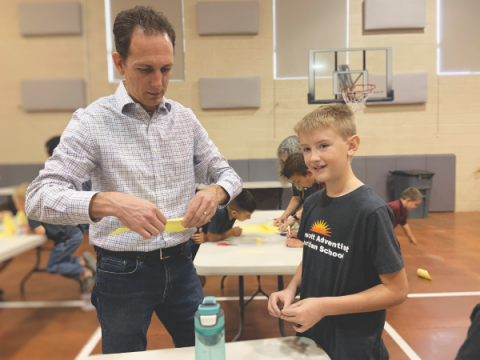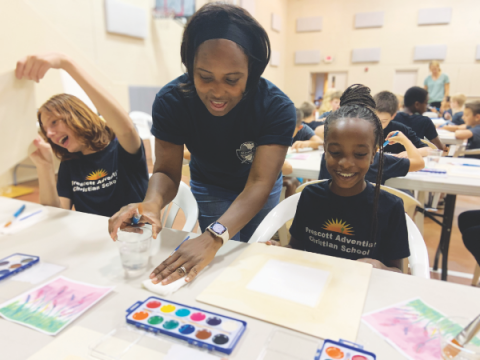 "A big draw for parents is that we are one of the only schools in the area that is doing this type of program as part of the regular school program," said principal Jennifer Montalban. "We focus on hands-on learning and incorporate career awareness, service opportunities, and cultural learning."
---
Central California Conference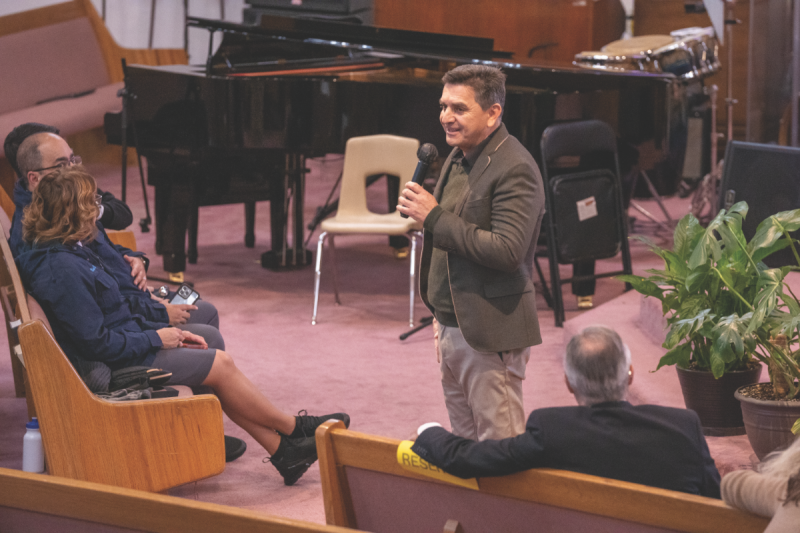 The Arise & Go training seminars have taken the next step in focusing the Central California Conference churches on the mission of growing God's kingdom. Each area of the conference was being visited by leaders, and the churches were brought together for a training seminar. This year, the emphasis is on creating new small groups.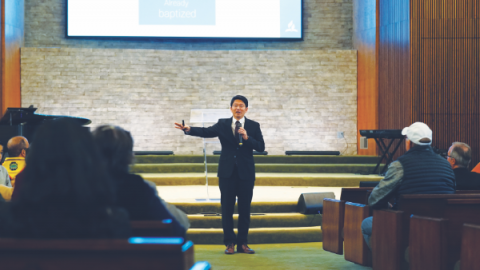 Eight to ten seminars were provided each Sabbath, with an emphasis on transforming adult Sabbath Schools, creating digital evangelists in the territory, starting Pathfinder clubs, and more. Seminars in Spanish were provided as well, emphasizing evangelism and outreach. 
---
Hawaii Conference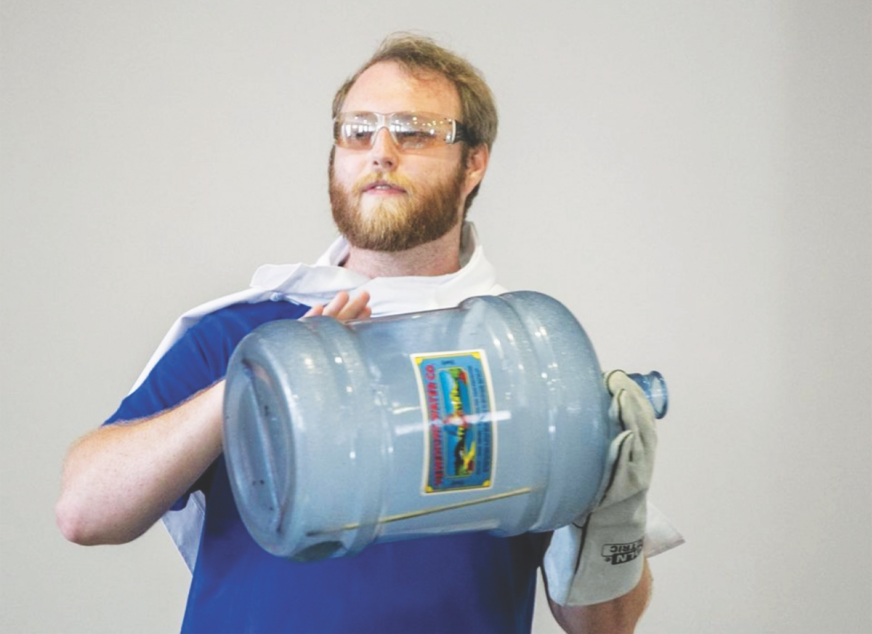 Hawaiian Mission Academy Ka Lama Iki has been working to integrate STEAM (Science, Technology, Engineering, Art, and Math) into many areas across the curriculum. The school's STEAM fair showcases student engineering skills across the curriculum in grades K to eight. From building Bible dioramas and solar-powered toys to engineering and testing out homemade arcade games, the STEAM fair this year did not disappoint.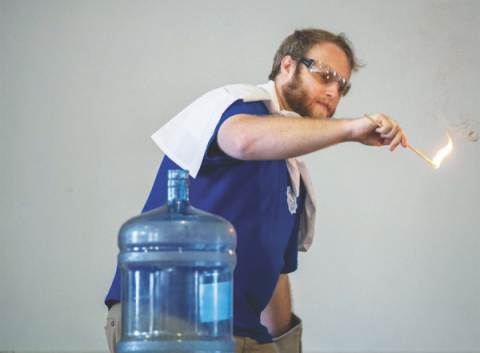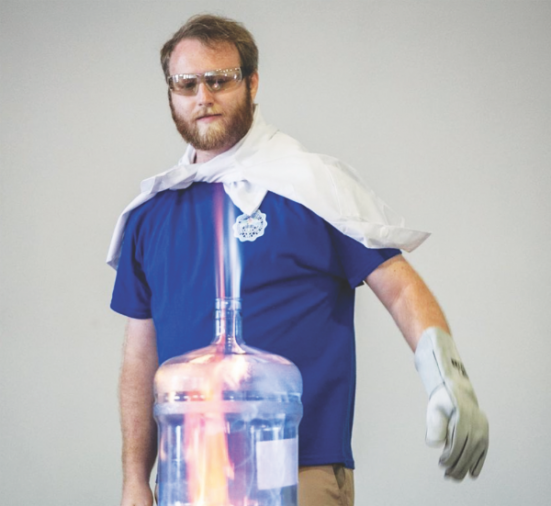 Student projects were showcased at this annual event that allows parents to get a glimpse into the classroom. Most importantly, students could witness to parents and community members using science to show the workings and miracles of God.
---
Northern California Conference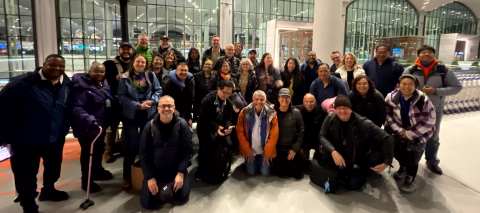 The NCC Ministerial Department recently sponsored a trip through Biblical Greece and Turkey for pastors and their spouses.
Jim Lorenz, ministerial director, stated, "We had two goals with the trip. The first was to inspire and re-kindle a passion for the Bible and ministry in our pastors. The second was to foster a deeper connection with spouses and fellowship with each other. Ministry can be isolating for pastoral couples."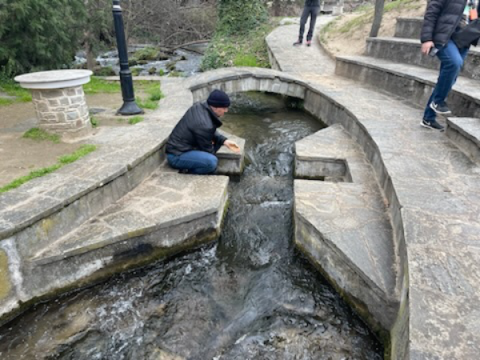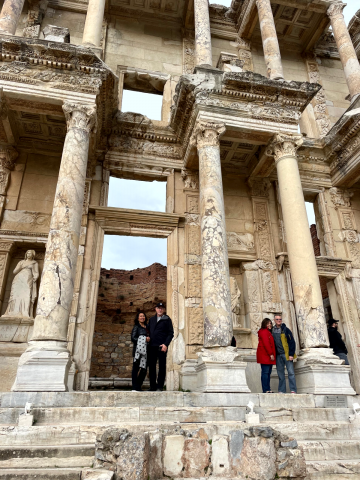 Cynthia Marin, a planned giving consultant and spouse of Jose Marin, executive secretary, said, "It was great to finally get to know pastors and spouses that we only say a hello or goodbye to at functions."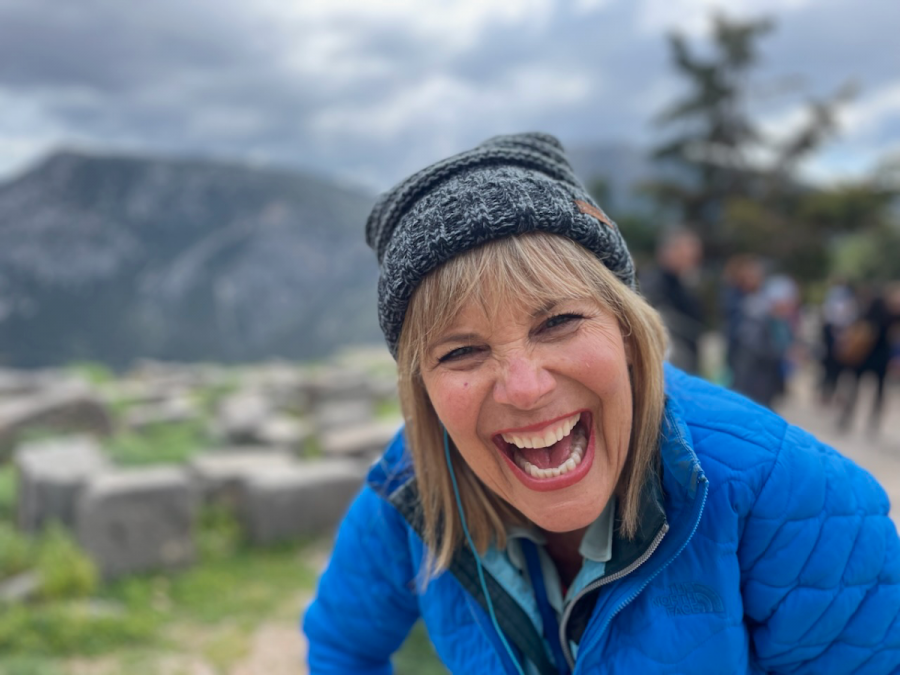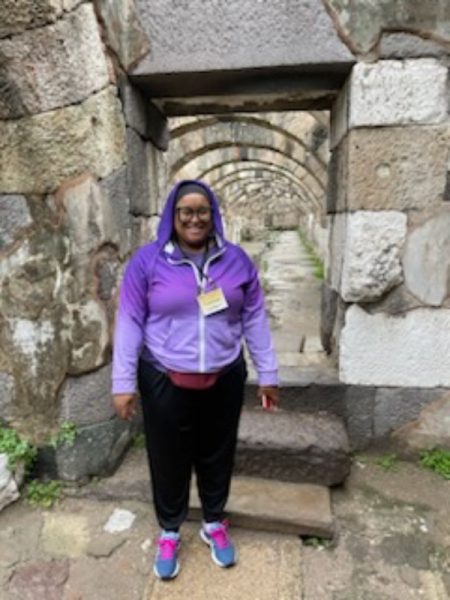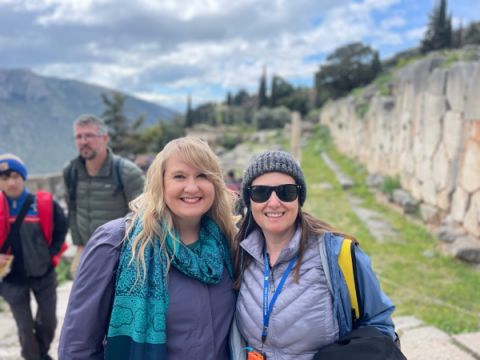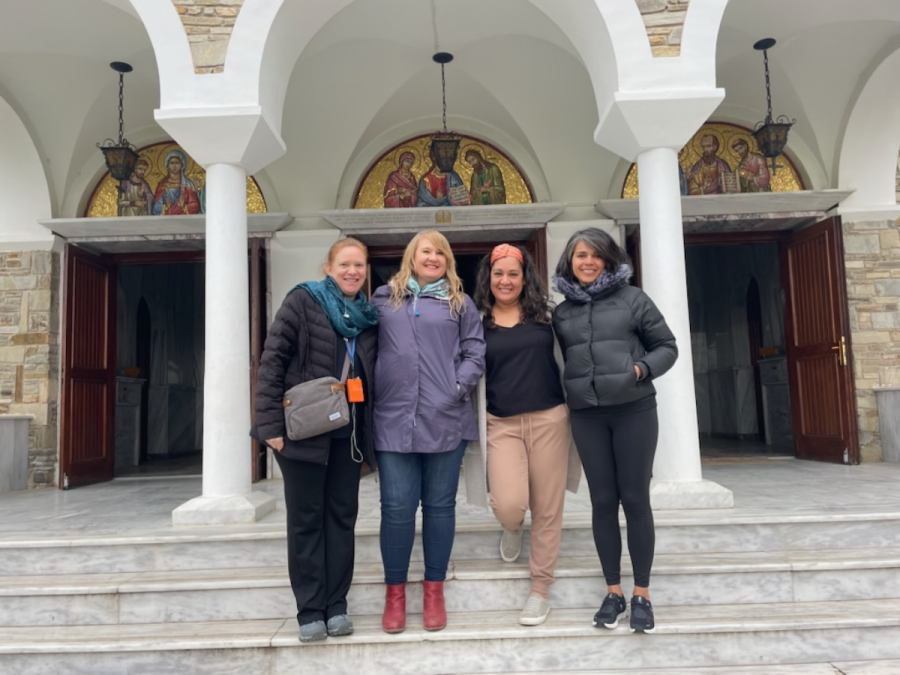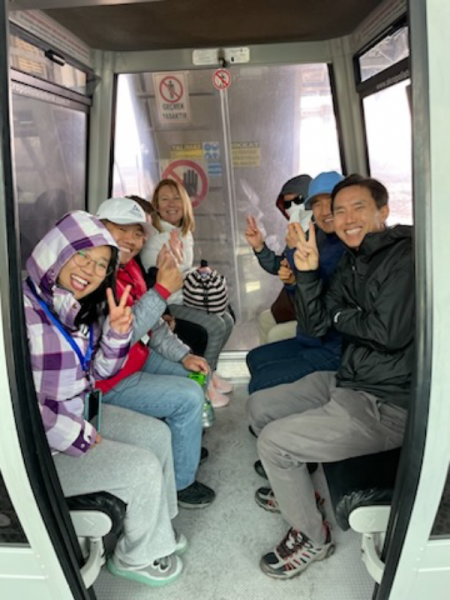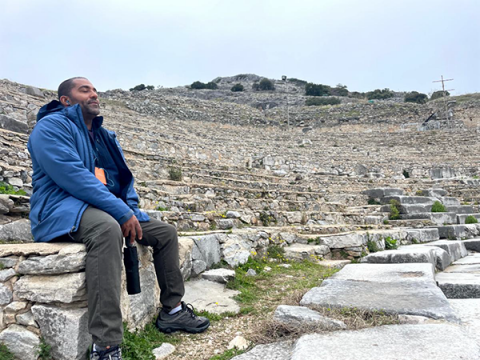 ---
Southeastern California Conference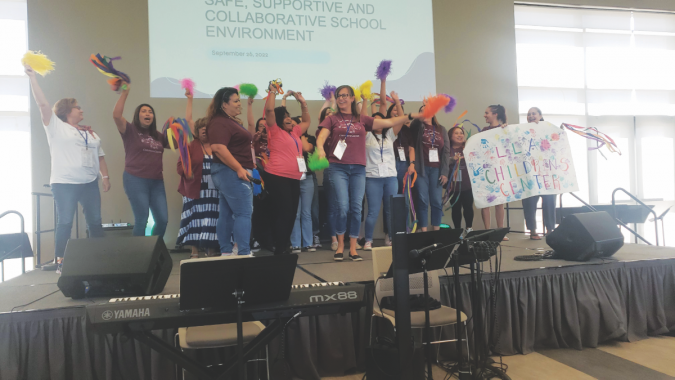 It was like a family reunion. To see friends in person and without masks evoked smiles, laughter, hugs, and excitement! In September of 2022, the educators of the Southeastern California Conference (SECC) were able to have a teacher in-service together in one place for the first time in a couple of years. A positive vibe was in the air.
The start of the 2022-2023 school year felt like coming out of a deep fog and finding that sunshine was finally upon us. Though we still had some protocols in place following the pandemic, this year felt more "normal" than the last two years.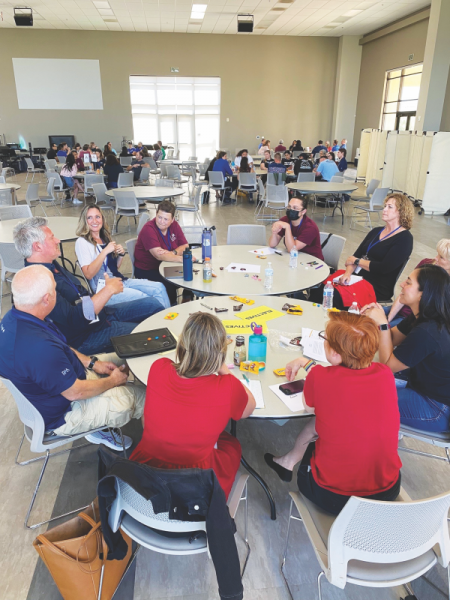 ---
Southern California Conference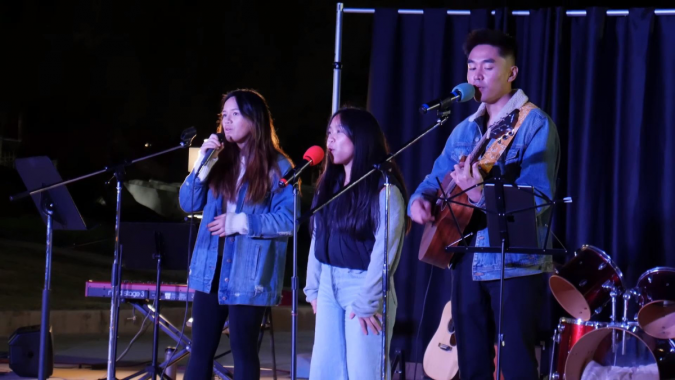 This winter, Upper Room Fellowship company hosted an outdoor music festival on their campus in collaboration with Glendale Korean church, bringing together musicians from several churches in the Glendora area and as far away as Loma Linda, Orange County, and Thousand Oaks. During the two-hour festival, attendees of all ages, cultures, and denominations enjoyed a diverse range of musical styles.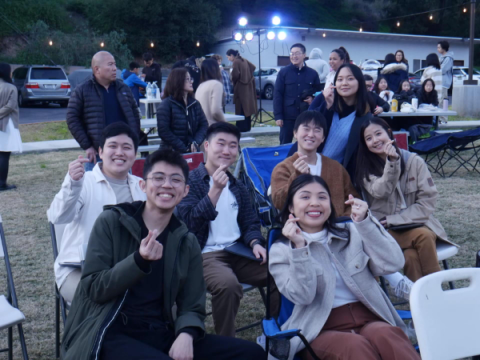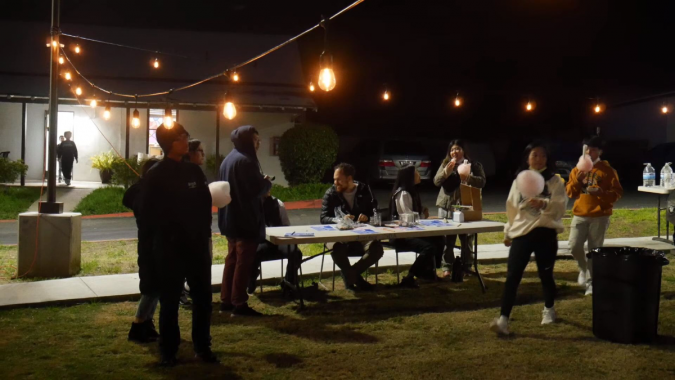 The festival's central theme was companionship through music and food, and attendees were encouraged to engage in conversation with others throughout the program. The atmosphere was warm and welcoming, adorned with brightly glowing lights as the sun began to set. As the temperature dropped, families, friends, and soon-to-be friends sat on picnic blankets and chairs, huddling around outdoor heaters to keep warm.
Click here for the full story.
NAD president G. Alexander Bryant and his wife Desiree mourn the passing of their middle son, Traven.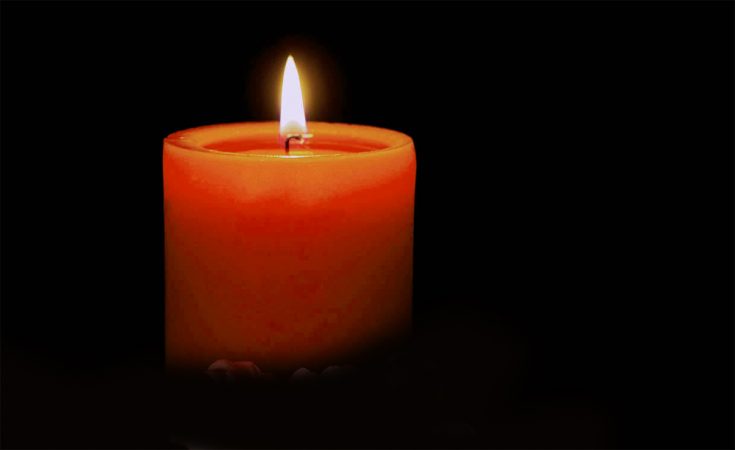 With heavy hearts the North American Division shares that its president, G. Alexander Bryant, and his wife Desiree, have experienced a loss in their family with the passing of their middle son, Traven. Please keep the Bryant family in prayer.
A memorial service was held on April 6 in Springfield, Missouri. In lieu of flowers, the family would appreciate contributions given to the Traven Bryant Christian Education Scholarship Fund for the V. Lindsay Seventh-day Adventist School in Kansas.
The family appreciates your prayers during this most difficult time.