Northern California Conference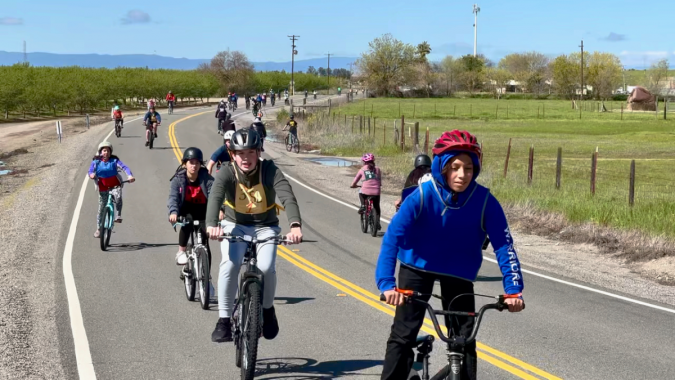 On April 2, Northern California Pathfinders gathered at the foot of the Sierra Buttes mountain range for a day of cycling.
Eddie Heinrich, Pathfinder and youth ministry director, said, "It was amazing how, after a brutal winter, the weather cooperated! The sun was out, the temperature perfect, and it was an outstanding day."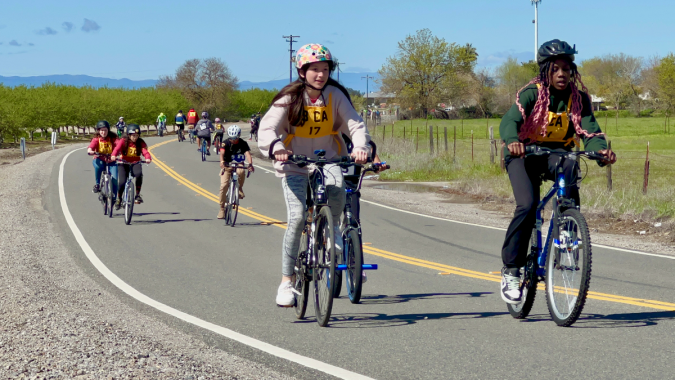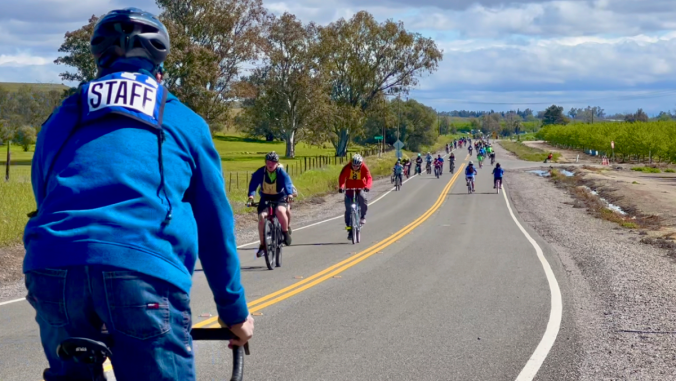 One hundred ninety riders donned helmets and mounted bicycles to raise money for their clubs. The course, a straight one-mile road up and back, was divided down the middle, and riders moseyed, cruised, or zoomed back and forth all day. For one rider, 53 laps sealed the 106-mile record of the day.
---
Southern California Conference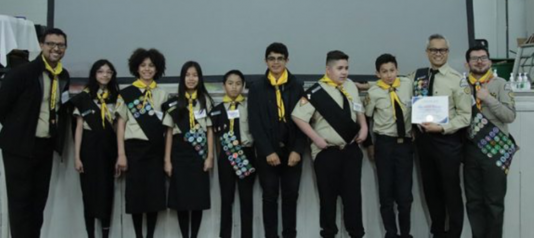 Each year, Pathfinders have an opportunity to demonstrate their Bible knowledge at the Pathfinder Bible Experience (PBE), the official North American Division Pathfinder Bible study program. During the PBE, Pathfinders are tested on assigned books of the Bible through four levels of competition: area, conference, union, and the division final.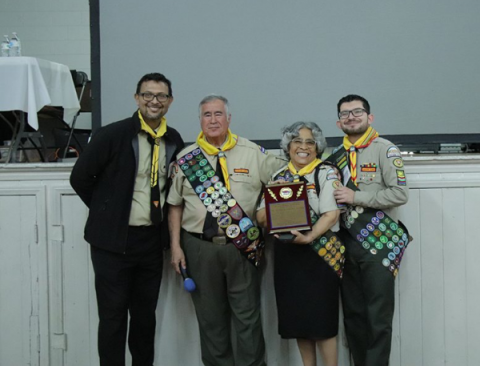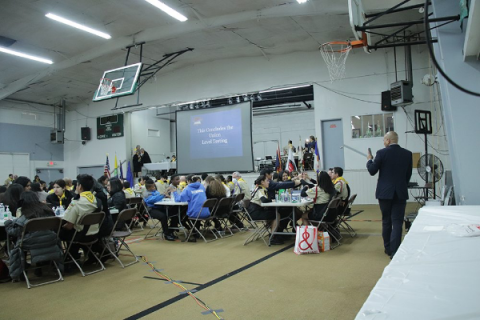 This year, for the first time, the Southern California Conference (SCC) hosted the PBE's union-level testing. Twenty teams from all seven conferences in the Pacific Union Conference converged at San Fernando Valley Academy on Saturday, March 25.
---
Health Care in the Pacific Union: Adventist Health
"Where there is risk, where there is unknown, where there is great venture and opportunity, smart leaders frame their work, think deeply about, the story of Moses," said Alex Bryan, chief mission officer for Adventist Health, as he spoke to Adventist Health executives who gathered in Roseville, California, last month for a day of conversation about the mission of Adventist Health.
The gathering focused on "Leadership Lessons from the Story of Moses" and featured speakers Alex Bryan and Sam Leonor, mission identity and spiritual care executive for Adventist Health, who presented four sessions about Moses titled "A Humble Leader," "A Wise Leader," "A Constructive Leader," and "A Prophetic Leader."
Click here for the full story.