Attending a typical conference usually means leaving the phones on silent, but the Southeastern California Conference (SECC) welcomed phones, tablets, and laptops with open arms at their first EXCEL Media Conference on August 28. Over 60 pastors and church media team members from across SECC gathered to learn how to take their media to the next level and connect with other media teams.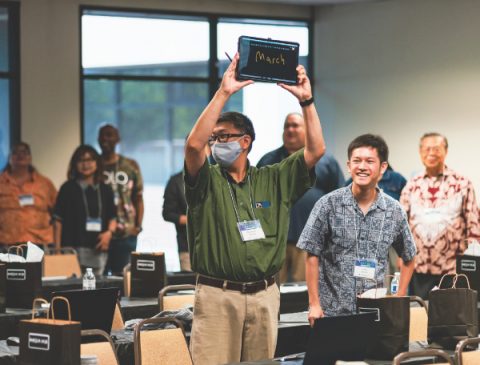 SECC Director of Communication & Media Andrea King kicked off the event with an opening thought and fun ice breakers to hype up the crowd and start the mingling, which would be much needed to prepare for the social media challenge to occur later. 
Theo Brown, LA-based director and in-house filmmaker and website manager of the Mt. Rubidoux church, was the keynote speaker and shared how churches can express their story without a single written word. Brown tackled everything from branding and social media to websites and videos. Attendees laughed at his insistence on the horror of the font comic sans.
From there, everyone joined their break-out seminar sessions. It was almost too hard to choose between all the great topics, including low-budget marketing, videography, photography, live-streaming, website management, and social media. "I learned a lot and got a ton of resources that I can utilize hopefully," said one attendee.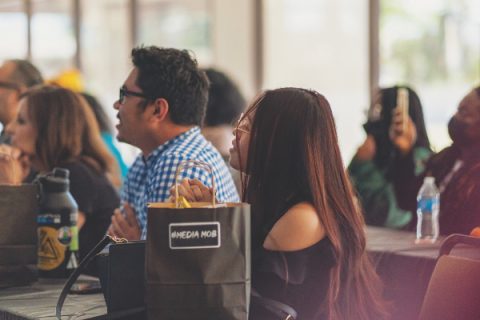 To put all the seminars' lessons to good use, EXCEL mixed in some hands-on fun. The social media challenge saw participants scrambling to form groups of three with members of other churches in order to create a 20-second TikTok about church life. The catch? It had to include two of five given words: star, party, friend, water, or rule. Although all the videos were awesome and received some great laughs, there could only be one winner. Peter Miguelez, Klenth Sasil, and Daniel Opuni Mensah took home the winning prize of $300 for their team!
EXCEL was a welcoming, safe space for pastors and media team members to learn how they can continue their digital ministry and engage with other churches. "Networking with others helped expand my mind in terms of our media ministry's impact and role in kingdom work," said Shiphrah Fepulea'i, associate pastor of Campus Hill church. "My team got closer to each other while finding encouragement in the wisdom that was shared and fellowship we experienced." Many are already looking forward to the next event. Another attendee assured, "I will bring more members of my media team next time!"
The SECC Communications & Media Department strives to offer great resources and events like EXCEL for our churches to enhance their media outreach. To keep up with the latest happenings and stay engaged with your fellow church media teams, sign up for SECC's Media Mob at seccadventist.com/media-mob. 
____________________
By Megan Jacobs