The Nevada-Utah Conference held its 35th Constituency Session on Sunday, Oct. 2, 2022, in Las Vegas, Nevada. The meeting began with worship, singing, and prayer seeking God's guidance in all matters. 
All items on the agenda passed, including voting of the officers and the Executive Committee. The officers are Carlos A. Camacho, president; Chanda M. Nunes-Henry, executive secretary; Karen E. Schneider, treasurer; Oneil Madden, regional ministries coordinator; and Benjamin Carballo, Hispanic ministries coordinator. 
One of the notable changes to the bylaws was an amendment that moves the constituency meeting from every four years to every five years. Part of the amendment will also allow for delegates, at the sole discretion of Executive Committee, to participate in constituency meetings electronically via a real-time video conferencing platform that allows delegates the opportunity to view and hear the proceedings concurrently with the occurrence of the proceedings, and to vote, pose questions, and make comments. A delegate participating electronically will be considered present at the meeting. Until now, the bylaws did not allow for livestreaming or electronic participation.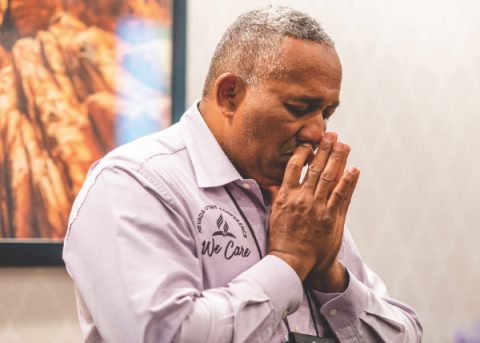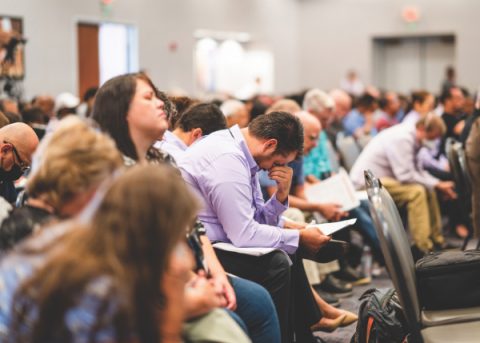 An amendment to Article V, section 5.1 of the bylaws regarding the selection of delegates states that each church is entitled to appoint two delegates and one additional delegate for each 75 members.  This representation is to be based on the average membership for the four quarters ending September 30 of the preceding year. The Conference Executive Committee shall consider equitable representation of companies whose membership is in the Conference Church at the time delegates are selected for the constituency session, and the Conference Executive Committee may appoint delegates from companies as appropriate.
The meeting ran smoothly and was over within a relatively short period of time. After the meeting, a few of the newly re-elected officers shared their thoughts about the meeting and their hopes for future.
"It has been a beautiful, inspiring day," said Chanda Nunes-Henry, executive secretary, after the meeting. "We praise God for each delegate who attended and for their support. May we continue to follow the leading of the Holy Spirit as we move the mission forward of the Nevada-Utah Conference."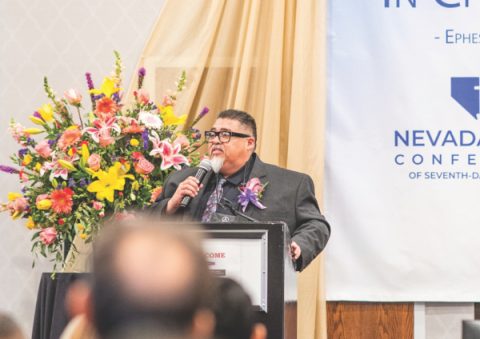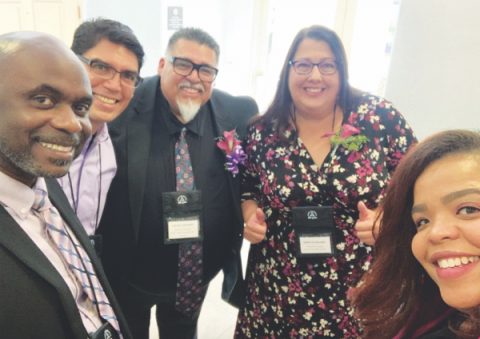 "I am humbled by the outpouring of support given to us by those in attendance," said Karen Schneider, treasurer. "We endeavor to continue to do this work for our Lord and Savior and to give Him the honor and glory."
"The 35th Constituency Session began on a high note as we worshiped through song and as Dr. Leon B. Brown Sr., Pacific Union executive vice president, brought us to the throne of God with a very powerful devotional message," concluded Carlos Camacho, president. "Three and a half hours later, the meeting ended, again in prayer and praise. The presence of God was felt throughout the morning." 
The 36th Constituency Session of the Nevada-Utah Conference is scheduled to be held in 2027.
____________________
By Cynthia Mendoza