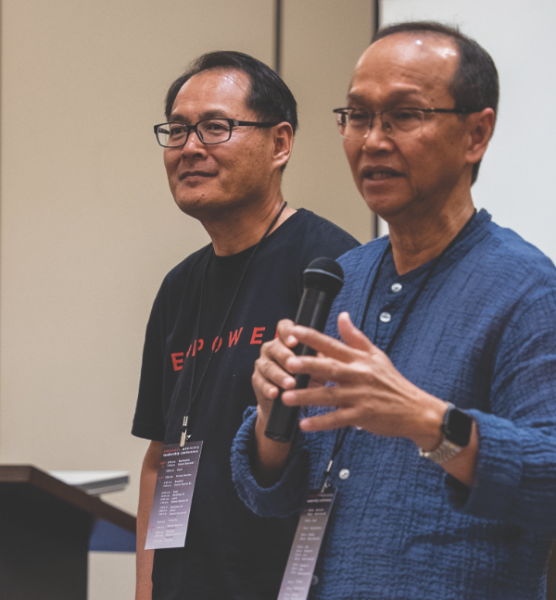 During Labor Day weekend, the Southeastern California Conference (SECC) Asian Pacific Ministries and Southern California Conference (SCC) hosted the Empower Ministry Leadership Conference, a three-day leadership conference to provide emerging church leaders with the skills, training, and resources they need for effective ministry. It also served as a platform for building connections and fostering community. "The conference's primary objective is to empower leaders, particularly young individuals, by equipping them with new skills and a mindset for effective ministry. The conference organizers, including Pastor Sacay and Juliana Moon, put considerable effort into planning and execution," said Shawn Michael Cabaluna, youth leader at Waterman Visayan Fil-Am church.
The target demographic for the conference ranged from early teens (13) to early young adults (25). Held on the rooftop of a Hyatt hotel, the conference offered various amenities and activities that created an engaging atmosphere for the approximately 200 participants. The event featured both general and breakout sessions, in which attendees participated based on their topics of interest.
The conference featured several speakers, including Ranko Stefanovic, who sought to reframe the perspective on the book of Revelation, encouraging a more positive interpretation. Andrea King emphasized focusing on God and practicing praise over complaints. Other speakers, such as Paulo Macena, Vandeon Griffin from the North American Division, and Chris Chong, a pastor in Oregon, addressed various aspects of leadership and ministry.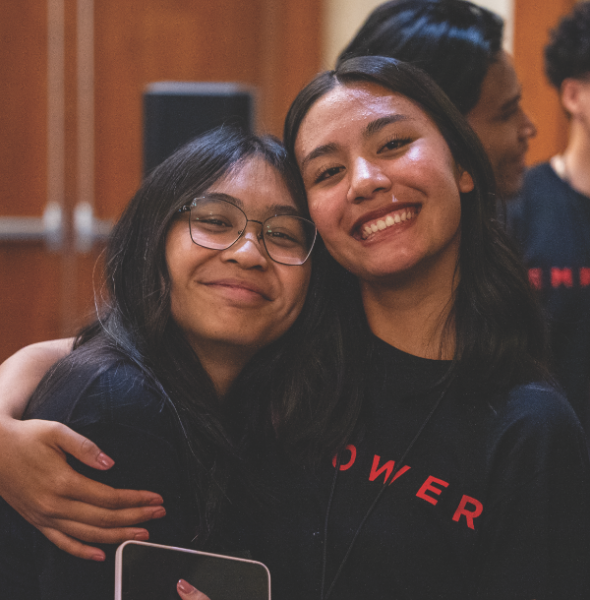 "This conference was important for our community because, as youth, some of us do not know what resources we have available to us. We need someone, or people, to help lead us in the right direction so that we are confident enough to do it ourselves," said Monica Sitompul, who led music on day two of the conference. "It is important to see other people with the same ethnicity have the same struggles and willingness to learn and grow for our church."
The conference was deemed a success by both attendees and organizers. While not held annually, there is hope for increasing its frequency and size in the future. The Empower Ministry remains dedicated to guiding young adults within the Asian community to take on leadership roles in their church and the world.
___________________
By Ezrica Bennet
Conferencia de liderazgo empodera a jóvenes de Asia y el Pacífico
Durante el fin de semana del Día del Trabajo, la Southeastern California Conference (SECC), el ministerio de Asia Pacífico y la Southern California Conference (SCC) organizaron la Conferencia de Liderazgo Ministerial Empoderar, una conferencia de liderazgo de tres días para proporcionar a los líderes de iglesia emergentes las habilidades, la capacitación y los recursos que necesitan para un ministerio efectivo. También sirvió como plataforma para establecer conexiones y fomentar la comunidad. «El objetivo principal de la conferencia fue empoderar a los líderes, particularmente a los jóvenes, equipándolos con nuevas habilidades y una mentalidad para un ministerio efectivo. Los organizadores de la conferencia, entre ellos el pastor Sacay y Juliana Moon, hicieron un esfuerzo considerable en la planificación y ejecución», dijo Shawn Michael Cabaluna, líder juvenil de la iglesia Waterman Visayan Fil-Am.
El grupo demográfico objetivo de la conferencia varió desde los primeros años de la adolescencia (13) hasta los primeros años de la juventud (25). La conferencia, que se celebró en la azotea de un hotel Hyatt, ofreció diversos servicios y actividades que crearon un ambiente atractivo para los aproximadamente 200 participantes. El evento contó con sesiones generales y de trabajo, en las que los asistentes participaron en función de sus temas de interés.
La conferencia contó con varios ponentes, entre ellos Ranko Stefanovic, quien presentó una perspectiva diferente al libro de Apocalipsis, alentando una interpretación más positiva. Andrea King enfatizó enfocarse en Dios y practicar la alabanza por encima de las quejas. Otros oradores, como Paulo Macena, Vandeon Griffin de la División Norteamericana, y Chris Chong, pastor de Oregon, abordaron varios aspectos del liderazgo y el ministerio.
«Esa conferencia fue importante para nuestra comunidad porque, como jóvenes, algunos de nosotros no sabemos qué recursos tenemos a nuestra disposición. Necesitamos a alguien, o personas, que nos ayuden a guiarnos en la dirección correcta para que tengamos la confianza suficiente para hacerlo nosotros mismos», dijo Mónica Sitompul, quien dirigió la música en el segundo día de la conferencia. «Es importante ver que otras personas con la misma etnia tienen las mismas luchas y la misma voluntad de aprender y crecer para nuestra iglesia».
La conferencia fue considerada un éxito tanto por los asistentes como por los organizadores. Si bien no se celebra anualmente, existe la esperanza de aumentar su frecuencia y tamaño en el futuro. El Ministerio Empower sigue dedicado a guiar a los jóvenes adultos dentro de la comunidad asiática para que asuman roles de liderazgo en su iglesia y en el mundo.
___________________
Por Ezrica Bennet