Merriam-Webster defines an influencer as "a person who inspires or guides the actions of others," or "a person who is able to generate interest in something."1 Dictionary.com says influence is "the capacity or power of persons…to be a compelling force on or produce effects on the actions, behavior, opinions, etc., of others."2 
Typically, the term "influencer" is used to describe individuals who garner a large following on social media and are looked to for guidance on what is trendy, cool, and desirable. Influencers set the tone and focus for those in their circle and are able to bring large groups of people together around a particular shared interest. 
And if it works for makeup, music, fitness, and fashion, it can work for Christian values, too.
This is the idea behind this year's West Coast Youth Conference's (WCYC) theme, "Influencers," which organizers define as "modern-day disciples whose passion for Christ leads culture and inspires others to follow." 
From August 9-13, 2023, hundreds of youth and young adults from up and down the West Coast will gather in Phoenix, Arizona, to learn how to capitalize on our modern influencer culture to shine the light of Christ's love into the world.
"Our goal is to give young people tools to use their talents on whatever platform they want, in whatever way works for them to lead culture and, in so doing, lead others to Christ," explained Neat Randriamialison, communication director for the Nevada-Utah Conference and one of the event's coordinators. "We want to foster and encourage their passion for Christ and help them find ways to share that passion in as many ways and as creatively as possible."
The WCYC is co-sponsored by the Regional Ministries offices of both the Pacific Union and the North Pacific Union Conferences, who together form the West Coast Black Administrative Caucus. The every-five-year event aims to specifically reach urban youth and young adults and train, inspire, and empower them to be leaders.
Delroy Brooks, pastor of the Juniper Avenue church in Fontana, California, is planning programming for the event—a big job for an event serving young people ranging in age from 13 to 23.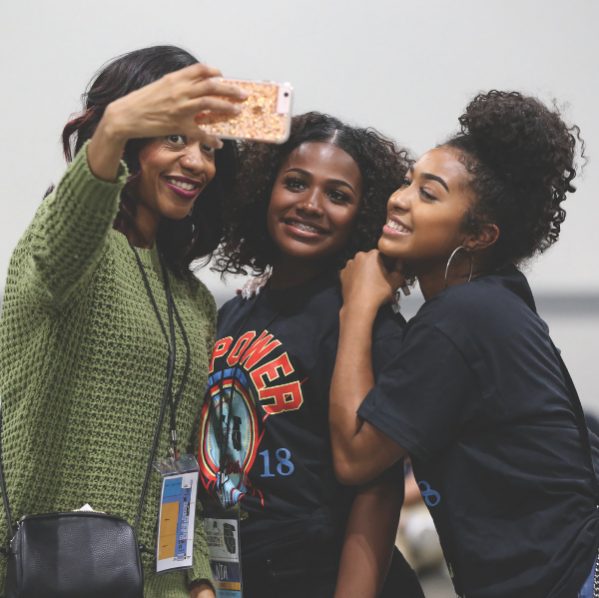 "The workshops all fit into one of three sub-themes," he said. "Being an influencer in the world, in your community, and with your friends. There will be a specific track for ages 13-17 and another for ages 18-23."
Workshop foci cover myriad topics such as music, media, gaming, social justice, small business development, social media, interpersonal skills, and relationship building. Each event follows a common thread, leading young people to recognize and wield their potential power for good.
Social media is, of course, a huge part of being an influencer, and Brooks said they'll be talking about it a lot—but not, perhaps, in the way one might expect.
"We are making a special effort to help young people see they don't have to create a persona to be online," he said. "They can and should be the same person online as they are in person. If they're connected to God, people need to know that connection is real, so they themselves need to remain authentic in everything they do."
Michael Jenkins, pastor of Abundant Life church in Las Vegas and event coordinator, agrees.
"Young people from urban areas and urban cultures can still serve God in their skin and culture," he said. "They don't have to change for anyone in order to serve God."
At a conference geared toward modern youth, the workshops and seminars have to speak on topics their generation will find appealing and relevant. This is why they have a whole workshop on how to be an influencer while gaming.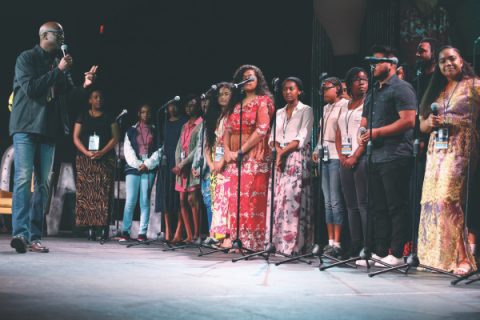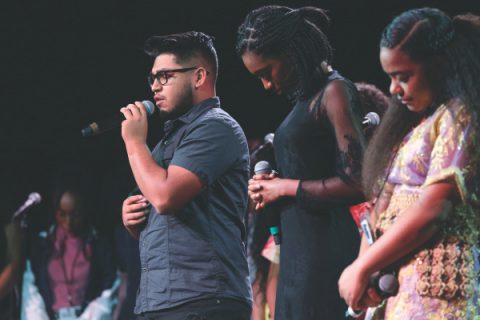 We want to help our youth think about how they can be influential within the spaces they already occupy.
"The person doing this workshop has been teaching me a lot more about the gaming community," Brooks admitted. "He has found it advantageous to talk to the other gamers while playing and has been able to have some very productive discussions with young people looking for purpose in their lives. We want to help our youth think about how they can be influential within the spaces they already occupy."
We're here to help them figure out how to make positive change within their own environment, rather than being changed by their environment.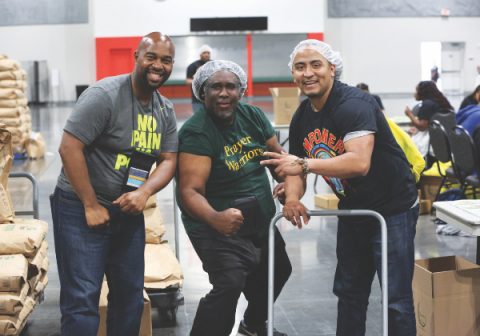 Of course, there are some spaces youth shouldn't occupy, some games they perhaps shouldn't get involved with. All of this will be discussed in the seminar planned for August's conference. Byron Dulan, Regional Ministries Director for the North Pacific Union, said the key is helping young people be discerning in their methods and presence—within the gaming world and beyond.
"The truth is, they can use their access to different spaces in a positive way," Dulan said. "We're here to help them figure out how to make positive change within their own environment, rather than being changed by their environment."
Historically, WCYC has been held in various places around Southern California. This year, for the first time, it is taking place outside of California, at Arizona Grand Resort in Phoenix. The event typically draws at least 500 the day it begins, and by Sabbath morning the crowd has just about doubled. 
Randriamialison said another important element of the conference is the opportunity for Adventist youth to discover they aren't the only ones out there. The size of this conference definitely provides that.
"Many of our churches are fairly small, and if young people are attending public school, their understanding of what the church looks like can be fairly small, too," Randriamialison said. "I often hear how hard it is for Adventist teens to make friends, particularly with other Adventists. This is the time and place for that, when they can see the Adventist world is bigger than their home church and make those important lifelong connections."
Though this event is created specifically for youth, its impact stretches far beyond ages 13-23. 
"We're equipping young people to be valuable wherever they go," Brooks said. "The default value to the church is that they return home excited to be involved, but the greater value is that no matter where they go, they know their value, what they can do, and how they can participate."
WCYC started in 2003 and was originally designed for Black urban youth and young adults. Since then, its reach has grown, and while Jenkins pointed out specific elements of the conference—such as the church service on Sabbath—have remained "unapologetically Black," the event itself is inclusive of and welcoming to young people of all backgrounds, cultures, and ethnicities.
"We are an urban conference, and we want to keep that flavor," Jenkins added. "People come to this conference because they can express themselves freely and don't have to shift to fit into another culture."
All young people ages 13-23 are invited to be part of the 2023 WCYC. Details including fees and how to register can be found on the WCYC website, wcycsda.org. If cost is prohibitive, families should talk to their local conference about available financial assistance. 
In addition to seminars and workshops, the conference will include social activities, a water park experience, keynote speakers, and plenty of worship opportunities. This year's speakers are Paula Olivier, Northeastern Conference youth director; Kyle Crawford, youth pastor at Mt. Rubidoux church; G. Alexander Bryant, president of the North American Division; Aren Rennacker, Southeastern California Conference youth director; and Christopher Dorsey, recent graduate of Oakwood University.
Event organizers are optimistic and excited to see how God moves in this year's conference and are looking forward to being in community with Adventist youth. Do they think the change in location this year will reduce attendance?
"We all want to be in a space where worship is authentic and driven by a real heart for God," responded Brooks. "Young people want to be part of a worship experience that is real, and that's what they'll get at WCYC. They'll show up. They always do." 
____________________
By Becky St. Clair
1. https://www.merriam-webster.com/dictionary/influencer.
2. https://www.dictionary.com/browse/influence.
Influencers: discípulos modernos se unirán en la conferencia de jóvenes del oeste en agosto
Merriam-Webster define a un influencer como «una persona que inspira o guía las acciones de otros», o «una persona que es capaz de generar interés en algo».1 Dictionary.com dice que la influencia es «la capacidad o el poder de las personas... de ser una fuerza convincente o producir efectos sobre las acciones, comportamientos, opiniones, etc., de otros».2 
Por lo general, el término influencer se utiliza para describir a las personas que obtienen un gran número de seguidores en las redes sociales y se buscan para orientación sobre lo que está de moda, es genial y deseable. Los influencers establecen el tono y el enfoque para aquellos en su círculo y pueden reunir a grandes grupos de personas en torno a un interés común en particular. 
Si funciona para el maquillaje, la música, el acondicionamiento físico y la moda, también puede funcionar para los valores cristianos.
Esa es la idea detrás del tema de la West Coast Youth Conference (WCYC) de este año, «Influencers», que los organizadores definen como «discípulos modernos cuya pasión por Cristo guía la cultura e inspira a otros a seguir». 
Del 9 al 13 de agosto de 2023, cientos de jóvenes y adultos jóvenes de toda la costa oeste se reunirán en Phoenix, Arizona, para aprender cómo capitalizar nuestra cultura moderna de influencia para hacer brillar la luz del amor de Cristo en el mundo.
«Nuestro objetivo es dar a los jóvenes herramientas para usar sus talentos en cualquier plataforma que deseen, de cualquier manera que funcione para que lideren la cultura y, al hacerlo, guíen a otros a Cristo», explicó Neat Randriamialison, director de comunicación de la Nevada-Utah Conference y uno de los coordinadores del evento. «Queremos fomentar y alentar su pasión por Cristo y ayudarlos a encontrar formas de compartir esa pasión de tantas maneras y tan creativamente como sea posible».
WCYC está copatrocinado por las oficinas de los Ministerios Regionales de las conferencias de la Pacific Union y la North Pacific Union, que forman el West Coast Black Administrative Caucus. El evento cada cinco años, tiene como objetivo llegar específicamente a los jóvenes y adultos jóvenes urbanos y capacitarlos, inspirarlos y empoderarlos para que sean líderes.
Delroy Brooks, pastor de la iglesia Juniper Avenue en Fontana, California, está planeando la programación para el evento, un gran trabajo para un evento que sirve a jóvenes de entre 13 y 23 años.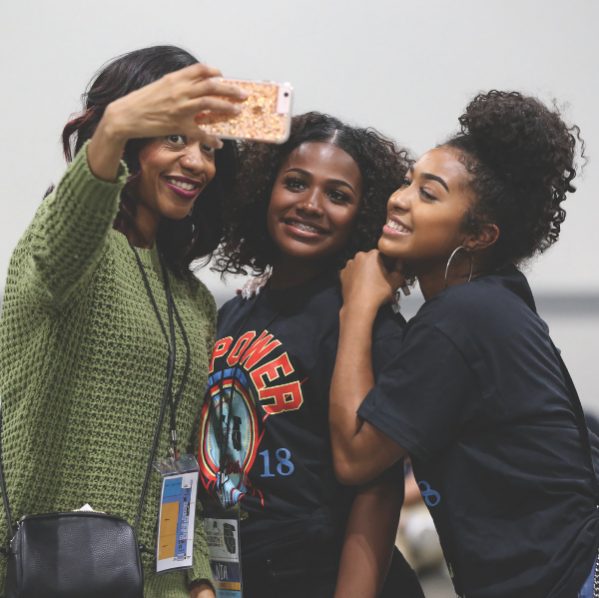 «Todos los talleres encajan en uno de los tres subtemas», dijo. «Ser un influencer en el mundo, en tu comunidad y con tus amigos. Habrá una pista específica para edades de 13 a 17 años y otra para edades de 18 a 23 años».
Los enfoques de los talleres cubren innumerables temas como música, medios de comunicación, juegos, justicia social, desarrollo de pequeñas empresas, redes sociales, habilidades interpersonales y construcción de relaciones. Cada evento sigue un hilo común, llevando a los jóvenes a reconocer y ejercer su poder potencial para el bien.
Las redes sociales son, por supuesto, una gran parte de ser un influencer y Brooks dijo que hablarán mucho de ello, pero no, tal vez, de la manera que uno podría esperar.
«Estamos haciendo un esfuerzo especial para ayudar a los jóvenes a ver que no tienen que crear una imagen pública para estar en línea», dijo. «Pueden y deben ser la misma persona en línea que en persona. Si están conectados con Dios, las personas necesitan saber que la conexión es real, por lo que ellos mismos deben ser auténticos en todo lo que hacen».
Michael Jenkins, pastor de la iglesia Abundant Life en Las Vegas y coordinador del evento, está de acuerdo.
«Los jóvenes de las zonas y las culturas urbanas todavía pueden servir a Dios en su piel y cultura», dijo. «No tienen que cambiar por nadie para servir a Dios».
En una conferencia dirigida a la juventud moderna, los talleres y seminarios tienen que hablar sobre temas que su generación encontrará atractivos y relevantes. Es por eso que tienen todo un taller sobre cómo ser un influencer en videojuegos.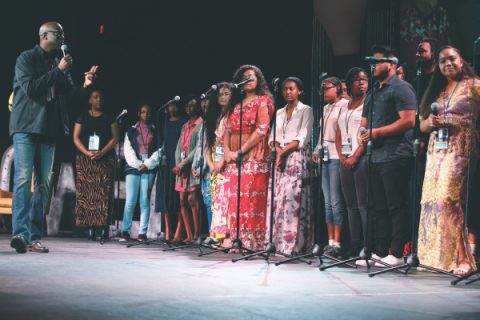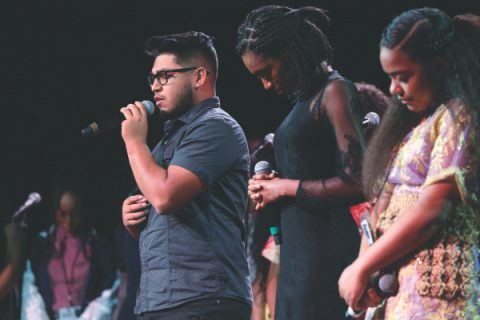 «Queremos ayudar a nuestros jóvenes a pensar en cómo pueden ser influyentes dentro de los espacios que ya ocupan»,
«La persona que está haciendo ese taller me ha estado enseñando mucho más sobre la comunidad de videojuegos», admitió Brooks. «Le ha resultado ventajoso hablar con los otros videojugadores mientras juega y ha podido tener algunas presentaciones muy productivas con jóvenes que buscan un propósito en sus vidas. Queremos ayudar a nuestros jóvenes a pensar en cómo pueden ser influyentes dentro de los espacios que ya ocupan».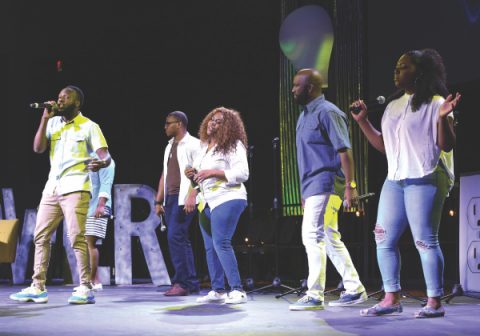 Por supuesto, hay algunos espacios que los jóvenes no deberían ocupar, algunos juegos en los que tal vez no deberían involucrarse. Todo eso se considerará en el seminario previsto para la conferencia de agosto. Byron Dulan, director de Ministerios Regionales de la North Pacific Union, dijo que la clave es ayudar a los jóvenes a discernir en sus métodos y presencia, dentro del mundo del videojuegos y más allá.
«La verdad es que pueden usar su acceso a diferentes espacios de una manera positiva». Dijo Dulan. Estamos aquí para ayudarles a descubrir cómo hacer un cambio positivo dentro de su propio entorno, en lugar de ser cambiados por su entorno».
Históricamente, WCYC se ha celebrado en varios lugares del sur de California. Este año, por primera vez, se llevará a cabo fuera de California, en el Arizona Grand Resort en Phoenix. El evento generalmente atrae al menos a 500 el día que comienza y para el sábado por la mañana la multitud casi se ha duplicado. 
Randriamialison dijo que otro elemento importante de la conferencia es la oportunidad para que los jóvenes adventistas descubran que no están solos. El tamaño de esta conferencia definitivamente proporciona eso.
«Muchas de nuestras iglesias son bastante pequeñas y si los jóvenes asisten a la escuela pública, su comprensión de cómo se ve la iglesia también puede ser bastante pequeña», Randriamialison dijo. «A menudo escucho acerca de lo difícil que es para los adolescentes adventistas hacer amigos, particularmente con otros adventistas. Este es el momento y el lugar para eso, cuando pueden ver que el mundo adventista es más grande que su iglesia y hacer esas importantes conexiones de por vida».
Aunque ese evento está creado específicamente para jóvenes, su impacto se extiende mucho más allá de las edades de 13 a 23 años. 
«Estamos equipando a los jóvenes para que sean valiosos dondequiera que vayan», dijo Brooks. «El valor predeterminado para la iglesia es que regresan a casa emocionados de participar, pero el mayor valor es que no importa a dónde vayan, conocen su valor, lo que pueden hacer y cómo pueden participar».
WCYC comenzó en 2003 y fue diseñado originalmente para jóvenes urbanos negros y adultos jóvenes. Desde entonces su alcance ha crecido y aunque Jenkins señaló que elementos específicos de la conferencia —como el servicio religioso en sábado— han permanecido «decididamente negros», el evento en sí es inclusivo y acogedor para jóvenes de todos los orígenes, culturas y etnias.
«Somos una conferencia urbana, y queremos mantener ese sabor», agregó Jenkins. «La gente viene a esta conferencia porque puede expresarse libremente y no tiene que cambiar para encajar en otra cultura».
Todos los jóvenes de 13 a 23 años están invitados a formar parte de WCYC 2023. Los detalles, incluyendo las tarifas y cómo registrarse, se pueden encontrar en el sitio web de WCYC, wcycsda.org. Si el costo es prohibitivo, las familias deben hablar con su conferencia sobre la asistencia financiera disponible. 
Además de seminarios y talleres, la conferencia incluirá actividades sociales, una experiencia en un parque acuático, oradores invitados y muchas oportunidades de adoración. Los oradores de este año son Paula Olivier, directora juvenil de la Northeastern Conference; Kyle Crawford, pastor de jóvenes de la iglesia de Mt. Rubidoux; G. Alexander Bryant, presidente de la División Norteamericana; Aren Rennacker, director de jóvenes de la Southeastern California Conference; y Christopher Dorsey, recién graduado de Oakwood University.
Los organizadores del evento son optimistas y están emocionados de ver cómo Dios se manifiesta en la conferencia de este año y esperan estar en comunidad con los jóvenes adventistas. ¿Creen que el cambio de ubicación este año reducirá la asistencia?
«Todos queremos estar en un espacio donde la adoración sea auténtica e impulsada por un corazón real para Dios», respondió Brooks. «Los jóvenes quieren ser parte de una experiencia de adoración que sea real, y eso es lo que obtendrán en WCYC. Van a asistir. Siempre lo hacen». 
____________________
Por Becky St. Clair
1. https://www.merriam-webster.com/dictionary/influencer.