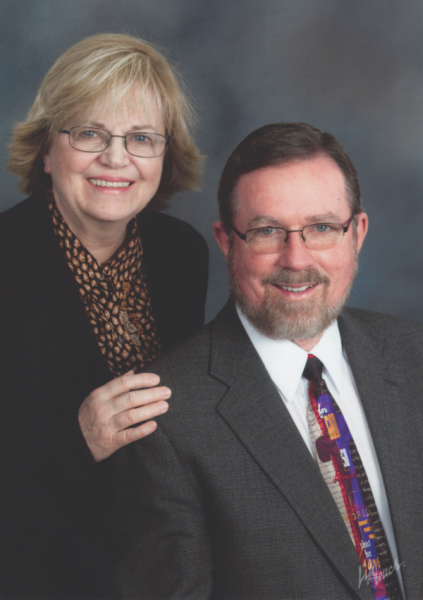 The Tom and Vi Zapara School of Business at La Sierra University is launching an inaugural award this October that will seed a student activities and scholarship endowment and honor individuals who have made substantive contributions to their societies and the broader world.
On Thursday, Oct. 26, at the Riverside Convention Center in Riverside, California, the Zapara School of Business will present its first Lifetime Achievement Award. Inaugural honorees Gillian and Larry Geraty will be celebrated for their transformative work within Adventist higher education and their local and global communities. 
Larry Geraty, a noted archaeologist, biblical scholar, and administrator, served as La Sierra University's second president between 1993-2007 following the university's separation from Loma Linda in 1990. He is now the university's president emeritus and executive director of its foundation board, which he established during his presidency.
While at La Sierra, the Geratys have worked to foster inclusion, in particular through the support of women in ministry, and have substantially bolstered the university's local image through participation in Riverside's civic life. As president, Larry Geraty led the redevelopment of university agricultural property into land sales and leases, which resulted in a university endowment that now stands at nearly $100 million.
Gillian and Larry Geraty's dedication to Adventist education is rooted in their upbringing within the SDA educational system in which both of their fathers served as teachers and administrators. 
"We're the product of Adventist education and it's made us what we are," Larry Geraty said. "And we feel blessed as a result of that. And [we will do] anything we can do to help make that possible for other people." 
Noted Gillian Geraty, "Being in an Adventist environment and school created a sense of being a part of a family."
Prior to La Sierra, Larry Geraty led the growth of the former Atlantic Union College as its president and previously served as a faculty member at Andrews University, where he initiated the Adventist church's only doctoral curriculum in biblical archaeology and founded the Institute of Archaeology. Gillian Geraty, who holds degrees in education and served as a piano teacher and musician, established the first kindergarten program at Andrews University's elementary school.
Toward fostering intellectual discourse, Larry and Gillian also helped create the Association of Adventist Forums, which publishes Spectrum Magazine. 
"The Geratys have devoted more than 50 years of their lives to advancing Adventist education and engaging with and bettering their communities, and they have left substantive imprints that have changed many lives," said John Thomas, dean of the Zapara School of Business. "We are pleased to launch this distinctive award series with their recognition and look forward to extending awards in honor of those who likewise stand as examples to our students whose academic pursuits will benefit from the endowment created by this annual event."
To register for the Lifetime Achievement Award Gala, visit lasierra.edu/zsbgala, email zsbevents@lasierra.edu, or call 951-785-2500.
____________________
By Darla Martin Tucker
Gala inaugural de galardones, nueva dotación para honrar a los Geraty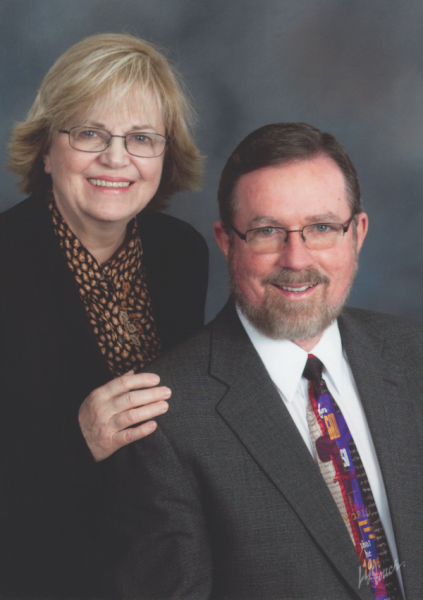 La Tom and Vi Zapara School of Business de La Sierra University está iniciando un galardón inaugural este octubre que establecerá una dotación de actividades y becas estudiantiles que honrará a las personas que han hecho contribuciones sustanciales a su sociedad y al mundo en general.
El jueves 26 de octubre, en el Riverside Convention Center en Riverside, California, la Zapara School of Business presentará su primer Lifetime Achievement Award. Los homenajeados inaugurales, Gillian y Larry Geraty, serán homenajeados por su transformadora labor dentro de la educación superior adventista y sus comunidades locales y globales. 
Larry Geraty, un destacado arqueólogo, erudito bíblico y administrador, se desempeñó como el segundo presidente de La Sierra University entre 1993-2007 después de la separación de Loma Linda University en 1990. Ahora es el presidente emérito de la universidad y director ejecutivo de la junta de su fundación, que estableció durante su presidencia.
Mientras estuvieron en La Sierra, los Geraty trabajaron para fomentar la inclusión, en particular a través del apoyo de las mujeres en el ministerio y han reforzado sustancialmente la imagen de la universidad a través de la participación en la vida cívica de Riverside. Como presidente, Larry Geraty dirigió la reurbanización de la propiedad agrícola de la universidad en ventas y arrendamientos de tierras, lo que resultó en una dotación universitaria que ahora asciende a casi $100 millones.
La dedicación de Gillian y Larry Geraty a la educación adventista está arraigada en su educación dentro del sistema educativo ASD en el que sus padres sirvieron como maestros y administradores. 
«Somos el producto de la educación adventista y nos ha hecho lo que somos», dijo Larry Geraty. «Nos sentimos bendecidos como resultado de eso. Y [haremos] cualquier cosa que podamos hacer para ayudar a que eso sea posible para otras personas». 
Gillian Geraty señaló: «Estar en un ambiente y escuela adventista creó un sentido de ser parte de una familia».
Antes de La Sierra, Larry Geraty dirigió el crecimiento del antiguo Atlantic Union College como su presidente y anteriormente se desempeñó como miembro de la facultad de Andrews University, donde inició el único plan de estudios de doctorado de la iglesia adventista en arqueología bíblica y fundó el Institute of Archaeology. Gillian Geraty, quien tiene títulos en educación y se desempeñó como maestra de piano y música, estableció el primer programa de jardín de infantes en la escuela primaria de Andrews University.
Para fomentar el intercambio intelectual, Larry y Gillian también ayudaron a crear la Association of Adventist Forums, que publica la revista Spectrum. 
«Los Geraty han dedicado más de 50 años de sus vidas a promover la educación adventista y a comprometerse a mejorar sus comunidades, y han dejado huellas sustantivas que han cambiado muchas vidas», dijo John Thomas, decano de la Zapara School of Business. «Nos complace iniciar esta serie de distintivos galardones en su reconocimiento y esperamos extender los premios en honor a aquellos que también son ejemplos para nuestros estudiantes cuyas actividades académicas se beneficiarán de la dotación creada por este evento anual».
Para inscribirse en la Lifetime Achievement Award Gala, visite lasierra.edu/zsbgala, envíe un correo electrónico zsbevents@lasierra.edu o llame al 951-785-2500.
____________________
Por Darla Martin Tucker