by Gilbert Valentine

Seminary Dean William G.C. Murdoch was flummoxed and irritated. It had been difficult to keep General Conference President Robert Pierson happy. The president had been critical of the seminary in the past and was increasingly insistent that behavioral standards be maintained along with traditional Adventist orthodoxy. And now, in January 1971, Dean Murdoch had a headache. Two students were persisting in wearing beards against the clearly spelled out regulations. Murdoch was sure that Pierson would hear of this, somehow. Everything seemed to find its way onto his desk in Washington, D.C. Murdoch wanted to get in front of this problem and other even more serious challenges emerging on the campus in Berrien Springs. He wrote the president in self- and seminary defense.1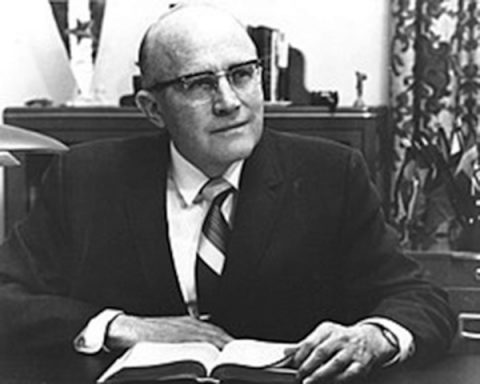 One bearded student, Rajmund Dabrowski, was the son of a respected union conference president. The other, Tom Dybdahl, was the son of a prominent denominationally employed doctor. What was Murdoch to do? He wanted Elder Pierson to know that such irregularities at the seminary occurred despite the dean doing his very best.
Murdoch knew that Elder Pierson was concerned about a lot more than just beards. He had also been critical about theological and historical issues that were being discussed in hallways and classrooms. On this second subject, Murdoch sought to set the record straight. As to the problematic discussions about Ellen White and her literary borrowing, Murdoch informed Pierson, the teacher responsible for that difficulty, William Peterson, was not actually from the seminary. Peterson taught across campus in the university, and he was President Richard Hammill's responsibility.
There were likely yet more problems to be found and likely more criticism, Murdoch fretted. Some were cultural, some were behavioral, some were the result of historical research and discovery. New information was being discovered. Sometimes troubling information. Change was happening all around. Murdoch was trying to support traditional values, and he wanted Elder Pierson to know that. But his faculty felt under siege and had been for some time. They felt an obligation to stand up and speak out—because when canaries stop singing in the coal mine, there is danger.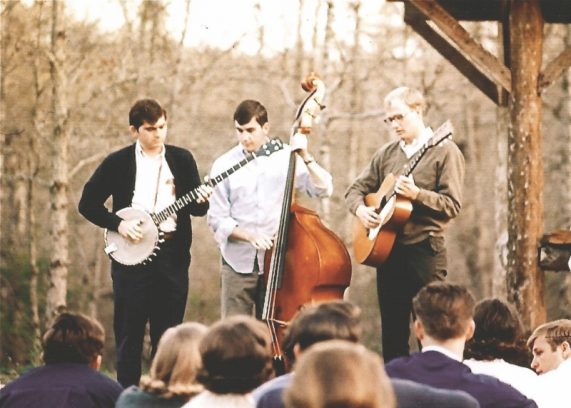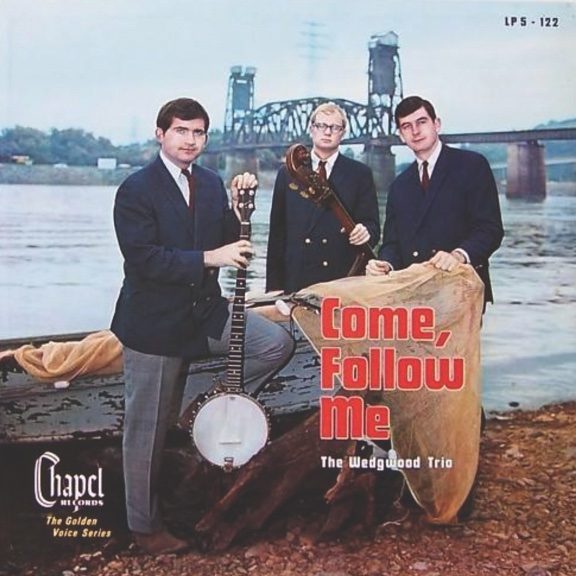 All during the 1960s, unprecedented waves of turbulent social change had washed over North America and rippled around the world. The waves surged through Adventism, eroding away at the edges of past practices and inevitably changing the shorelines of the church in various ways. Civil Rights agitation and Vietnam War protests dominated the daily news cycle and changed Adventist attitudes. A disturbing new youth culture with its weird music, radical dress styles, and drug experimentation impacted Adventist youth and seemed increasingly ominous. Divorce rates increased and the stability of Adventist marriages came under new pressure. Topics such as premarital sex, juvenile delinquency, "the generation gap," and issues addressed by provocative student newspapers began to crowd church leaders' committee agendas. Intramural sports, drama clubs, movie nights, and the teaching of Shakespeare began to appear on Adventist campuses, troubling those with traditional values and causing headaches for administrators. Even the staid and true Voice of Prophecy published psychedelic brochures, used hip language in its new Way Out magazine, and used the guitar playing, foot-tapping Wedgewood Trio in its programs. Swirling through society beyond the church, creating an even greater sense of uncertainty and discombobulation, were fast-paced technological developments in the computing world and in communications. How could the church cope with such rapid, alarming change? It was tempting to bury one's head in the sand.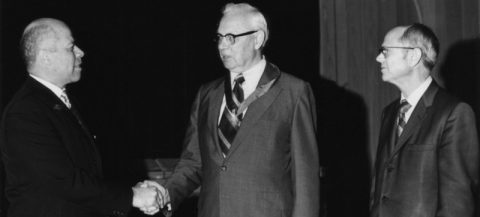 Elder Robert Pierson was elected to the General Conference presidency in June 1966 after 25 years of service outside of the United States. His service in the mission field had not prepared him for both the culture shock and future shock he experienced as he took up his duties in Washington, D.C. What he saw in the turmoil around him was overwhelming evidence of unsettling change, superficially characterized as "creeping liberalism."
Fundamentalism would prove to have exceedingly deep roots and staying power in Adventism.
Change there had been indeed. By 1945, all the Adventist undergraduate colleges had been accredited; there were now many more teachers with graduate degrees, and the numbers were still increasing. And they were teaching students critical thinking skills. The church under Pierson's immediate predecessor, Reuben Figuhr, had launched two new universities, and the seminary and graduate school had been moved to the Berrien Springs campus, aligning them with the university's culture and environment. In local churches, the denominational leaders began to encounter a new kind of Adventist: "intellectuals," who asked questions and demanded a voice in church affairs. There was much talk about the proper role of the "laity." Compounding the difficulties confronting the church and its leaders was the exploding amount of knowledge being created in the mid-20th century. New facts and new information in a wide array of disciplines challenged some traditional Adventist teachings. All this troubled Elder Pierson. Could it not be stopped? From his perspective it was clear that the fundamentalist church that he knew from childhood and to which he had recommitted himself in his late teens needed to be preserved—not only its lifestyle standards but also its theology. Church leaders needed to step on the brakes.
He did.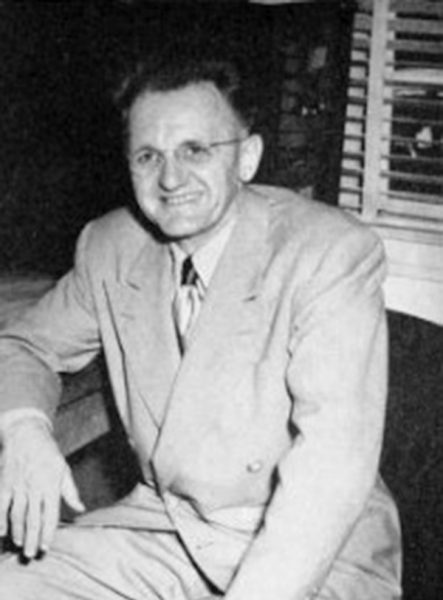 New theological ideas—such as the new views on the heavenly sanctuary taught by Edward Heppenstall and the new approach to teaching the New Testament that included exposure of students to "the Synoptic problem"—deeply unsettled Pierson and his colleagues in leadership. The idea that the Adventist understanding of the age of the earth might be reconsidered in the light of scientific evidence or that some other apostle may have authored the letter to the Hebrews sounded like undisguised heresy. Had not Ellen White spoken and made all that clear? Wasn't her authority sufficient and final? Elder Pierson set about battening down the hatches against the fierce winds of what came to be called "liberalism" that were threatening to swamp the church. He secured control of the Biblical Research Committee, reappointed staff at the Geoscience Research Institute, and pressured Hammill to clean out problem teachers from the seminary. In spite of these changes, the turmoil persisted, and some suggested that considerable blame could perhaps be assigned to the West.
Compounding the difficulties confronting the church and its leaders was the exploding amount of knowledge being created in the mid-20th century.
The West Coast seemed to be the problematic source for many of the troubling changes Elder Pierson saw threatening the conservatism of the church. Was it not students at La Sierra and at PUC who had agitated against The Youth's Instructor, arguing that it was no longer relevant and that the church needed a new youth magazine? Was it not university teachers and professional laymen from Los Angeles who had started the independent papers Claremont Dialogue and Perspective, which challenged church decisions? Was it not Glendale Sanitarium which had first argued the case that it might be better to keep short-term, acute-care patients on a meat diet than to insist on a radical change to vegetarianism? Was it not the doctors at Loma Linda who were pressing for salary increases and wanting to break free from the ministerial wage scale? When some people spoke of "West Coast Adventists" as being undoubtedly different and perhaps disturbing, were they not onto something?
Review and Herald book editor Raymond Cottrell provoked a sharp rejoinder from Elder Pierson in 1976 when he suggested that in some theological issues there was not always a simple right side and a wrong side. In complex issues of faith and doctrine, there could be a number of sides that all needed to be fitted together. Church intellectuals generally were of this view.2
Elder Pierson argued in response to Cottrell in his Adventist Review column, "Heart to Heart," that there really was only one sure way to look at biblical teachings because the Bible, in fact, was very clear. When it came to such questions as the inspiration of the Bible, the nature of Christ, the binding claims of the law, the Sabbath, the imminent return of Christ, and the judgment-hour message, there was no "other side" to be considered. To think that there might be "another side" to an issue, or even a number of sides to be considered, could be exceedingly dangerous.
Southern Publishing Association book editor Richard Coffen wrote Pierson in protest at what he perceived to be Pierson's overly rigid stance. Facts and new information could not be ignored, he remonstrated. If Elder Pierson continued with his approach that stifled discussion, his administration might well become known in church history as "the quinqennium of the Ostrich." It was a brave letter.3 Cottrell and Coffen were really trying to help Elder Pierson realize that the church was changing and that it was not necessarily a bad thing. Intellectuals could be a blessing to the church, not a problem. Would their voices fall silent like canaries succumbing to a toxic atmosphere?
During the late 1960s and the 1970s, the era of Robert Pierson's administration, there had been a notable loss of seminary faculty because they were perceived to be not supportive of some traditional Adventist interpretive viewpoints. The recurring and deeply problematic twin issues of the nature of biblical inspiration and the inerrancy and authority of Ellen White lay at the heart of the troubles. The idea of an inerrant Ellen White was deeply rooted, and the issue played out across a number of doctrinal matters. In its starkest terms, the issue was as simple as Edward Heppenstall posed it to the Biblical Research Committee in January 1976: "Can we allow EGW to veto Bible evidence?" Heppenstall was trying to correct clear misinterpretations of aspects of the Old Testament sacrificial system that been built into the sanctuary doctrine. He too was singing like a canary.
Fundamentalism would prove to have exceedingly deep roots and staying power in Adventism. Elder Pierson and his colleagues resisted change. On the other hand, facts—and those believers who were prepared to accommodate them—would not go away either. Progressive Adventism would also prove to have deep roots in Adventism, and the struggle to prevent its growth would not succeed despite the strenuous effort. It had come to stay and the church would be richer for it.
What might be called "progressive Adventism," after its unwelcome arrival on the church scene, successfully grew deep roots. In the opinion of this writer, it continues to give promise of being the flourishing future version of Adventism. Why? The complex realities of incontrovertible facts that Adventism faces have not disappeared just because they might be ignored or glossed over. Burying one's head in the sand might relieve the discomfort of coping with the unwelcome reality of the moment, but it does not work as a long-term solution.
Change is often uncomfortable, though necessary. Adventists have spent quite a long time resisting change, and the temptation to ignore facts is strong. But facts do not go away. Some are becoming more painful and persistent. Progressive, committed Adventists are not only a valued part of the community with staying power. Their arrival and rootedness in the church holds promise of enabling the community to both cherish its past and adapt to a more complex world where facts do matter and need to be accommodated in the expression of the ancient faith "once delivered to the saints" (Jude 3).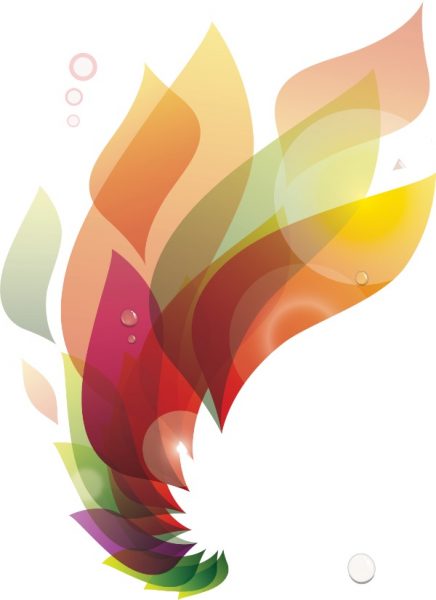 1 W.G.C. Murdoch to R.H. Pierson, Dec. 22, 1970.
2 R.F. Cottrell, to R.H. Pierson, Dec. 31, 1975; R.F. Cottrell, "The Mission of the Church to Intellectuals" (1975).
3 R.W. Coffen to R.H. Pierson, March 18, 1976.
_____________________________
Gil Valentine continues to write illuminating Adventist history from his home in Riverside, California. His Ostriches and Canaries: Coping with Change in Adventism 1966-1979, which expands on the theme of this article, is published by Oak and Acorn and is now available on Amazon.com.