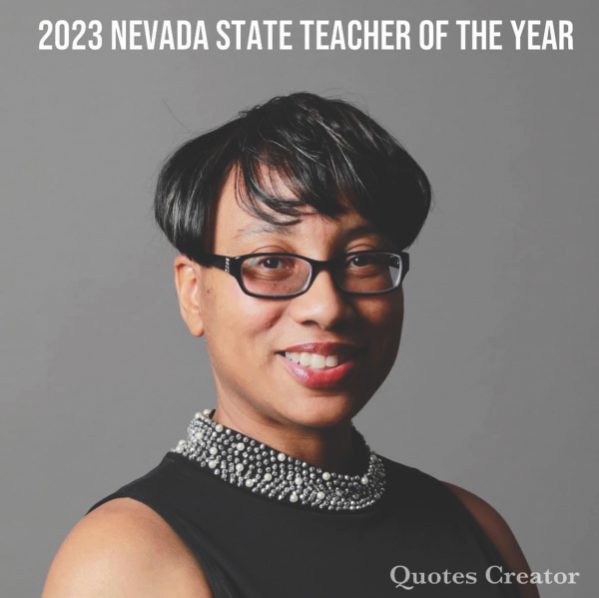 When Connie Hall was named 2023 Nevada Teacher of the Year, it came as no surprise to those that know her. She has been an exceptional example of true education throughout her teaching career. The Nevada Teacher of the Year celebrates excellence and encourages the workforce by recognizing exceptional teachers.
Hall has been teaching since 1994, and she has always taken pride in helping students take their first steps on their educational journey and preparing them for mastery and fluency of complex concepts.
A product of Adventist education, she attended Pine Forge Elementary School and Pine Forge Academy. She earned two bachelor's degrees—in early childhood education and elementary education—from Oakwood University. She then went on to earn a Master of Education in Curriculum and Instruction with a minor in Common Core State Standards from Concordia University.
She has served in the Allegheny East Conference, at Andrews University, and in the Nevada-Utah Conference. Currently she teaches kindergarten at Lloyd Diedrichsen Elementary School in Sparks, Nevada, where she is also part of the school leadership team.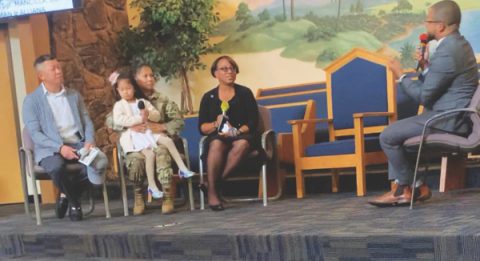 Hall is a very active member of the Sparks church and may be found throughout the conference speaking at women's retreats or in a pulpit on Sabbath morning. Her messages exude the love of God for us and her love for Him. She seems to be able to give praise to God, no matter the circumstances in her life.
On a recent Sabbath morning, Sparks church Pastor Neat Randriamialison recognized her achievements and invited her to share what led to her success in education. Sandelle Mancilla and John DeGuzman, parents of Alliana, Hall's former student, gave a testimonial about what it was like having Hall as a teacher.
At a ceremony in her honor—hosted by Nevada Governor Steve Sisolak and Superintendent of Public Instruction Jhone Ebert—numerous people praised her accomplishments:
"In her 14 years of service to Nevada's public schools and her decades of teaching, Mrs. Hall has inspired future leaders through her steadfast belief that every student can achieve," Sisolak said. 
"Mrs. Hall has high expectations for herself and her students, and she finds when her students know she expects great things from them, they rise to the occasion. Her classroom has long been a model for her colleagues," said Ebert.
"Mrs. Hall is a passionate educator who puts her students first. She is motivated by student success and is dedicated to creating lasting relationships with every child," said Ryan Doetch, principal of Lloyd Diedrichsen Elementary School.
"She is an extraordinary teacher who represents the very best of this profession. What makes her so special and deserving of this honor is her unwavering belief that every student is special and deserving of her love and attention—which she gives selflessly each and every day," said Susan Enfield, Washoe County School District superintendent.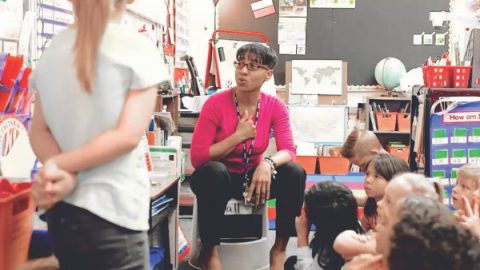 The accolades didn't end at the ceremony. United States Senator Catherine Cortez Masto posted on her Facebook page: "Congratulations to Nevada's Teacher of the Year, Connie Hall of Sparks! Following in her mother's footsteps as an educator, she has inspired her elementary students for decades."
This is not the first award Hall has received for her exemplary teaching. Several years ago, she was named the 2019 Certified Employee of the Year by the Washoe County School District in recognition of the high expectations she maintains for herself and her students, as well as for her success in creating a welcoming and culturally responsive classroom environment for all children and adults.
Hall's classroom at Diedrichsen was filmed, and it was featured in articles for several districts and national initiatives to demonstrate a culturally responsive environment. She and her students were one of five classrooms chosen nationally to be featured in a project demonstrating what children can achieve when offered challenging, inspiring schoolwork.
Hall's response to the award is just one more reflection of who she is. "It's very humbling for me to have been chosen from some of the finest teachers in the state and to have the opportunity to represent the over 27,000 teachers in Nevada," she said. "My faith in God has been directing me throughout my life, and I'm thankful that He can use me and shine through me so that others can see Him."
Her special duties have already begun, and she will go on as Nevada's Teacher of the Year to represent the Silver State in the National Teacher of the Year competition. Our prayers go with you, Connie!
____________________
By Michelle Ward