On Sabbath, June 17, Pastors Melanie Cruz and Mike Soto were officially welcomed into ministry for the Seventh-day Adventist Church. Taking place on the main stage at the Arizona Conference Camp Meeting at Camp Yavapines in Prescott, Arizona, the two pastors were surrounded by family and colleagues as they received their charge from Arizona Conference administrators.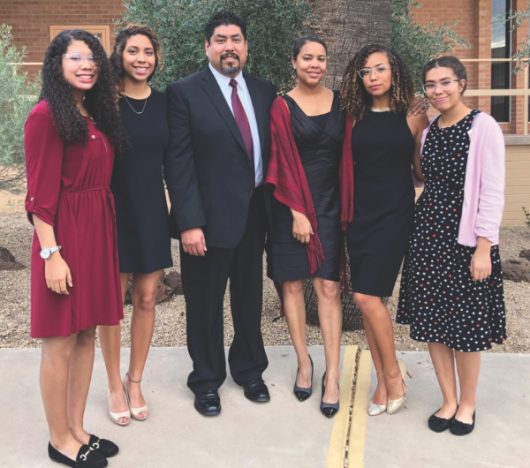 Pastor Melanie Cruz has lived a life of ministry. She has spent many years as pastor's wife and children's ministries coordinator at both the conference and division level. Beginning a life of ministry alongside her husband, Pastor Manny Cruz, she has worked with and for young people for 29 years.  In 2017, she was called into pastoral ministry as the children and youth associate pastor at Phoenix Camelback church in Scottsdale, Arizona. After much prayer and consideration, she saw how God opened door after door, which removed any doubt from her mind that this was the direction He wanted for her life. 
Although it began as support for her husband in his ministry, her ministry journey took its own path in children's ministry—first for the Texico Conference and then for the North American Division. When she accepted the call to the Camelback church, her journey took another turn. Now the two Pastor Cruzes work together in ministry in the Arizona Conference. 
"I greatly appreciate working with loving members and with our pastoral teams," she said. 
"Although I was assigned to mentor Melanie as a new pastor, she has ministered to me," said John Stanton, senior pastor of the Phoenix Camelback church. "My own ministry at Camelback has been richer and more rewarding because of her amazing ability to bless people around her with her wisdom and discernment, both in spiritual things and in life as a whole."
"The foundation of my ministry is Christ," Pastor Melanie Cruz said. "He is my Good Shepherd. I look to Him for companionship, guidance, and direction. In Him I live, move, and have my being."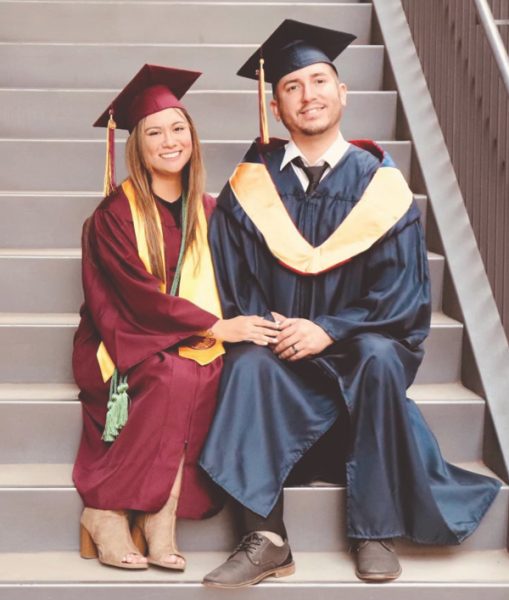 Pastor Mike Soto was a pastor's kid growing up. His earliest memories are of his father, Joel, pastoring in the Los Angeles area while his mother was the business manager for Loma Linda Academy. Being a pastor's kid, Soto moved several times throughout his childhood, exposing him to many facets of Adventist ministry across the United States. 
Education played a pivotal role in his life. A graduate of Blue Mountain Academy and Washington Adventist University, he obtained his master's from La Sierra University in the fall of 2022. He was able to celebrate receiving his master's degree along with his wife, Areille, who received her bachelor's degree in nursing. Called to the Tempe church in the fall of 2022, Pastor Soto has used the church's proximity to Arizona State University to begin an Adventist Student Club. 
Rosemary Abrahams serves as the Tempe church clerk and sees firsthand the impact Pastor Soto has made on the church. "He is a visionary and a planner and has built bridges to our community with his new evangelistic ideas for today's church," she said. "He is also servant leader and ministers the love of God not only with his words but with his life."
____________________
By Jeff Rogers
Comisión y ordenación: Celebrando sagrados llamados
El sábado 17 de junio, los pastores Melanie Cruz y Mike Soto fueron recibidos oficialmente en el ministerio. Teniendo lugar en el escenario principal del campestre de la Arizona Conference en Camp Yavapines en Prescott, Arizona, los dos pastores fueron rodeados por familiares y colegas mientras recibían su cargo de los administradores.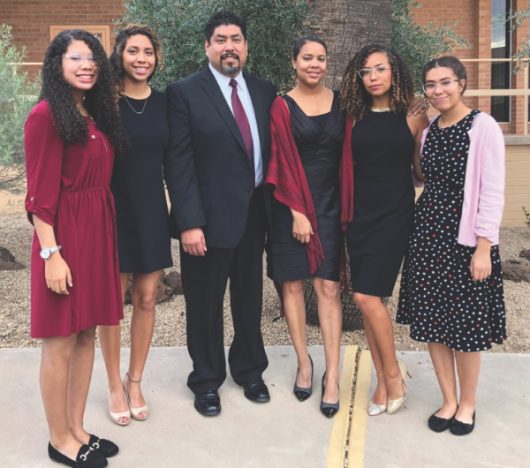 La pastora Melanie Cruz ha vivido una vida de ministerio. Ha pasado muchos años como esposa de pastor y coordinadora del ministerio infantil tanto a nivel de conferencia como de división. Comenzando una vida ministerial junto a su esposo, el pastor Manny Cruz, ha trabajado con y para los jóvenes durante 29 años.  En 2017, fue llamada al ministerio pastoral como pastora asociada de niños y jóvenes en la iglesia Phoenix Camelback en Scottsdale, Arizona. Después de mucha oración y consideración al respecto, vio cómo Dios abría puerta tras puerta, lo que eliminó cualquier duda de su mente de que esa era la dirección que el Señor quería para su vida. 
Aunque comenzó como apoyo para su esposo en su ministerio, su recorrido ministerial tomó su propio sendero en el ministerio infantil, primero para la Texico Conference y después para la División Norteamericana. Cuando aceptó el llamado a la iglesia de Camelback, su recorrido dio otro giro. Ahora los dos Pastores Cruz trabajan juntos en el ministerio en la Arizona Conference. 
«Aprecio mucho trabajar con miembros amorosos y con nuestro equipo pastoral», dijo. 
«Aunque me asignaron ser mentor de Melanie como nuevo pastor, ha sido ella quien me ha ministrado», dijo John Stanton, pastor de la iglesia Phoenix Camelback. «Mi ministerio en Camelback ha sido más rico y gratificante debido a su increíble capacidad para bendecir a las personas que la rodean con su sabiduría y discernimiento, tanto en las cosas espirituales como en la vida en general».
«El fundamento de mi ministerio es Cristo», dijo la pastora Melanie Cruz. «Él es mi Buen Pastor. Acudo a él en busca de compañía, guía y dirección. En él vivo, me muevo y tengo mi ser».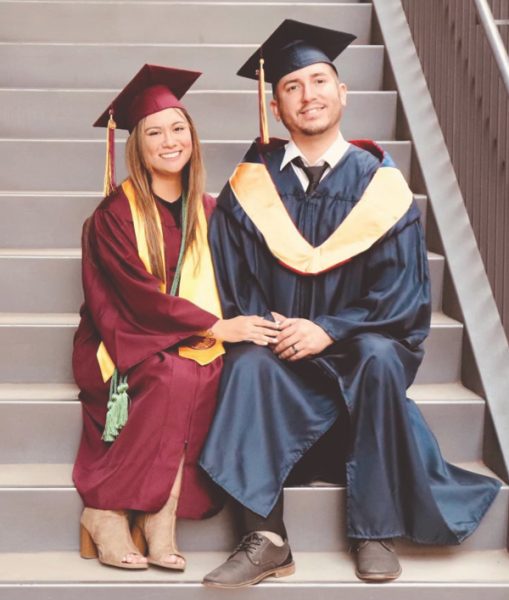 El pastor Mike Soto fue hijo de un pastor mientras crecía. Sus primeros recuerdos son de su padre, Joel, pastoreando en el área de Los Angeles mientras su madre era la gerente administrativa de Loma Linda Academy. Siendo hijo de pastor, Soto se mudó varias veces a lo largo de su infancia, exponiéndose a muchas facetas del ministerio en todo Estados Unidos. 
La educación jugó un papel fundamental en su vida. Graduado de Blue Mountain Academy y Washington Adventist University, obtuvo su maestría de La Sierra University en el otoño de 2022. Pudo celebrar el recibir su maestría junto con su esposa, Areille, quien recibió su licenciatura en enfermería. Llamado a la iglesia de Tempe en el otoño de 2022, el pastor Soto ha utilizado la proximidad de la iglesia a la Arizona State University para comenzar un Club de Estudiantes Adventistas. 
Rosemary Abrahams sirve como secretaria de la iglesia de Tempe y ve de primera mano el impacto que el pastor Soto ha tenido en la iglesia. «Es un visionario y un planificador y ha construido puentes con nuestra comunidad con sus nuevas ideas evangelísticas para la iglesia», dijo. «Es también un líder siervo y ministra el amor de Dios no solo con sus palabras sino con su vida».
____________________
Por Jeff Rogers