By the Recorder editorial staff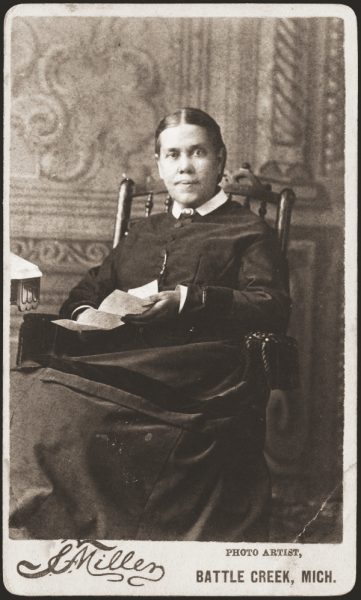 Ellen White's role in the West began before she ever visited! In 1868, before evangelists J.N. Loughborough and D.T. Bourdeau had even boarded their ship for San Francisco, Ellen White had a vision in Battle Creek as to how to work in California. In a letter that was received by Loughborough and Bourdeau soon after they arrived, she explained that methods used in the East would not be appropriate in the West. She urged a spirit of liberality, of being open and generous, telling them not to be penny-pinching.
Following this advice, they were successful, both in terms of converts and also in the sale of literature, with James White once commenting, "You are selling more books there than all our tent companies east of the Rockies."1
In an example of "California liberality," the new church at Santa Rosa, California, sent $2,000 to Battle Creek for a mutual obligation fund, along with an invitation for James and Ellen White to spend the winter of 1872-73 in California.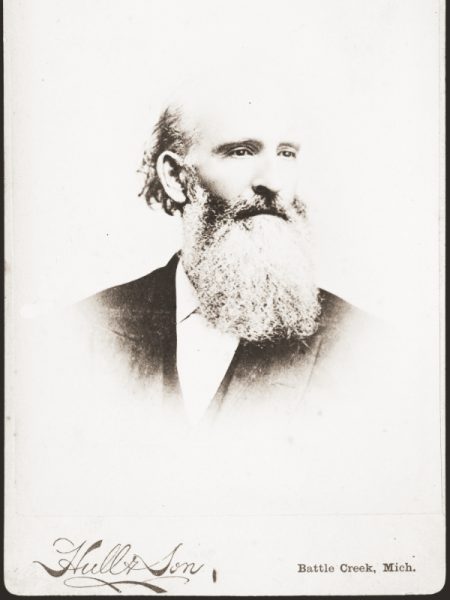 The Whites accepted the invitation and traveled to Oakland, California, arriving in September 1872. Then they moved on to meet with J.N. Loughborough in Santa Rosa. Ellen wrote, "We think we shall enjoy our visit to California."2
James wrote, "We like the people of California, and the country, and think it will be favorable to our health.... We now have strong hope of recovering health, strength, and courage in the Lord, such as enjoyed two years since."3
After speaking at camp meetings and other events, and helping with the organization of the California Conference, they headed back to Battle Creek. However, the Whites liked California so much that they were back again in December of the following year. This time, however, they wanted something more permanent, and they sent helpers ahead to set up a home for them in Santa Rosa. They bought a team of horses and a carriage. They got busy with their writing. Ellen wrote, "I do not think we will attend the eastern camp meetings this coming season. It is of no use to make child's play of coming to California and running back again."4
James and Ellen were convinced to make Oakland the center for the work in California. The forerunner of the Pacific Press was set up there in 1874, and The Signs of the Times began publishing. In fact, the Whites sold everything they had in the East to make this investment possible. Ellen wrote, "We went over the same ground in California, selling all our goods to start a printing press on the Pacific Coast. We knew that every foot of ground over which we traveled to establish the work would be at great sacrifice to our own financial interests."5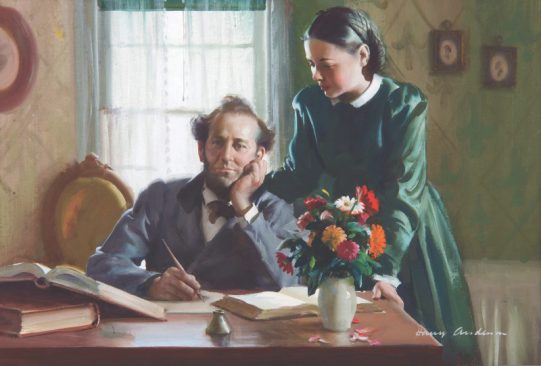 It's almost as if the work needed to be reinvented in the West—with publishing being the first institution started. This meant another move for the Whites to a new home, Fountain Farm. However due to the demands from the East, Ellen decided to go back. James' health prevented him from accompanying her, though he joined her later. But they returned to their home in California for the winter, though they arrived late, on February 2. James wrote, "We have felt, and still feel, the deepest interest for the cause on the Pacific.… Failing health and discouragements had led us to withdraw from the general cause to confine our labors to the Pacific Coast."6  
They clearly felt torn about responsibilities "back East," and they both did what they could, including participating in the Michigan camp meeting. But their hearts and home were in California.
This pattern was repeated frequently in the following years—camp meetings back East, and then supporting the growing work in California during the winter months. Tragedy struck in August 1881 with the death of James in Battle Creek. Soon afterward, Ellen left for Colorado and then for Oakland to participate in the camp meeting there. At first she stayed in Oakland, but in 1882 she bought a new home in Healdsburg. In 1885 she moved to Europe for two years. In 1891 she sold her Healdsburg home after accepting the brethren's request that she go to Australia, though she commented that she saw "no light" in this.
There was no question in her mind that California would be her home when she returned from Australia in August 1900. She purchased her last home, Elmshaven, in St Helena, where she would live for 15 years. She wrote: "It is just the place I need…. This place was none of my seeking. It has come to me without a thought or purpose of mine. The Lord is so kind and gracious to me. I can trust my interests with Him who is too wise to err and too good to do me harm."7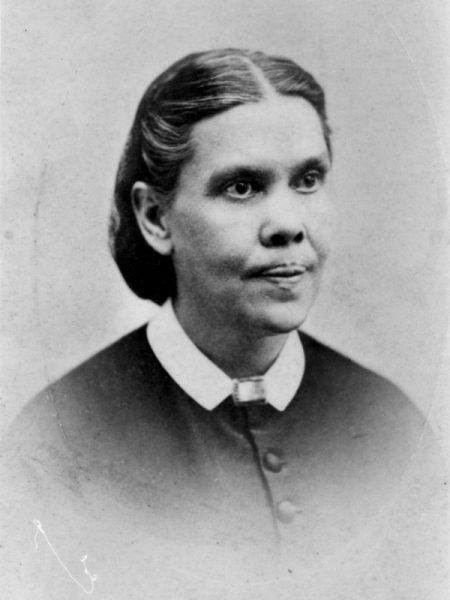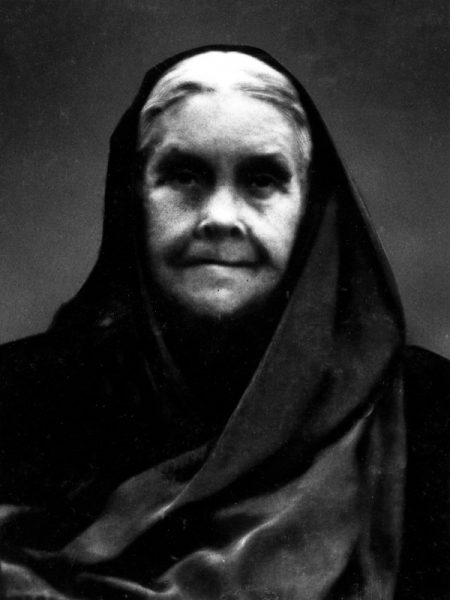 Ellen was coming home to the West. It seems that this was the place she wanted to be. Of course there were issues of climate and her health. Yes, there were the benefits of good fruit and vegetables, as she makes clear. But most of all it seems her heart was here, even though she had the whole work on her mind. In fact, she had to face many of the issues of the East directly. She had to write strong letters to the brethren, opposing their mindset. She cautioned them against interfering in the West. She told them "hands off" the Pacific Press. She complained about the rise of "kingly power" in Battle Creek. She warned about the policies being adopted by the institutions there—the Sanitarium and the Review and Herald press. It must have been heartbreaking for her to hear that the Sanitarium was lost to the church and then that both institutions were destroyed by fire in 1902.
Perhaps in reaction to this, she urgently supported the purchase of Loma Linda in 1905 and fought for the independence of the Pacific Press. She was much involved in the purchase of Pacific Union College in 1909. She saw the church making great progress in the West, and she gave her wholehearted support. 
_____________________________
1. J.N. Loughborough, Miracles in My Life (Payson, AZ: Leaves-of-Autumn Books, 1987 reprint), p. 72.
2. Arthur L. White, Ellen G. White: The Progressive Years: 1862-1876, vol. 2 (Washington, DC: Review and Herald Pub. Assn., 1981), p. 357.
3. Arthur White, The Progressive Years, p. 359.
4. Arthur White, The Progressive Years, p. 404.
5. Ellen G. White, The Publishing Ministry (Hagerstown, MD: Review and Herald Pub. Assn., 1983), p. 28.
6. Arthur White, The Progressive Years, p. 448.
7. Ellen G. White, Manuscript Releases, vol. 21, p. 127.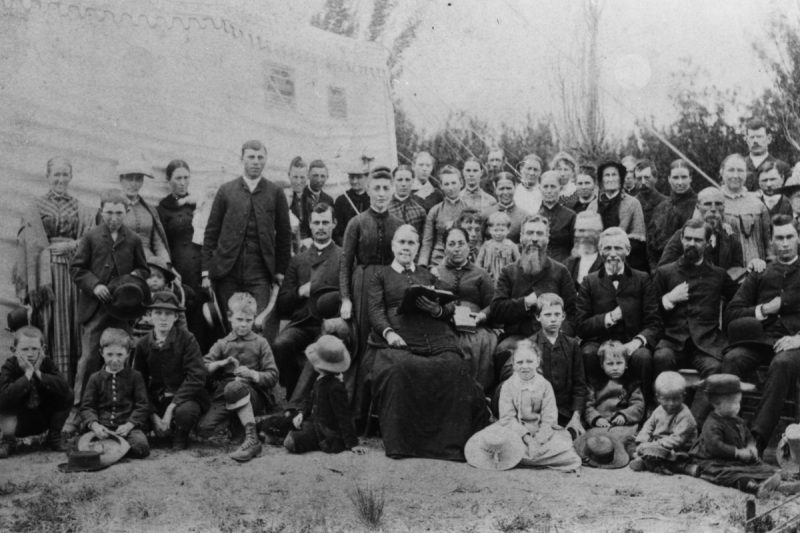 Pioneros adventistas en el oeste James y Ellen White
Por el personal del Recorder
El papel de Ellen White en el oeste comenzó antes de que ella lo visitase! En 1868, antes de que los evangelistas J. N. Loughborough y D. T. Bourdeau hubiesen abordado su barco para San Francisco, Ellen White tuvo una visión en Battle Creek sobre cómo trabajar en California. En una carta que fue recibida por Loughborough y Bourdeau poco después de su llegada, explicó que los métodos utilizados en el este no serían apropiados en el oeste. Ella instó a un espíritu de liberalidad, de ser abiertos y generosos, diciéndoles que no fuesen tacaños.
Acatando ese consejo, tuvieron éxito, tanto en términos de conversos como en la venta de libros, con James White comentando una vez: «Está vendiendo más libros ahí que todas nuestras compañías de carpas al este de las Montañas Rocosas».1
En un ejemplo de «liberalidad de California», la nueva iglesia en Santa Rosa, California, envió $2,000 a Battle Creek para un fondo de obligación mutua, junto con una invitación para que James y Ellen White pasasen el invierno de 1872-73 en California.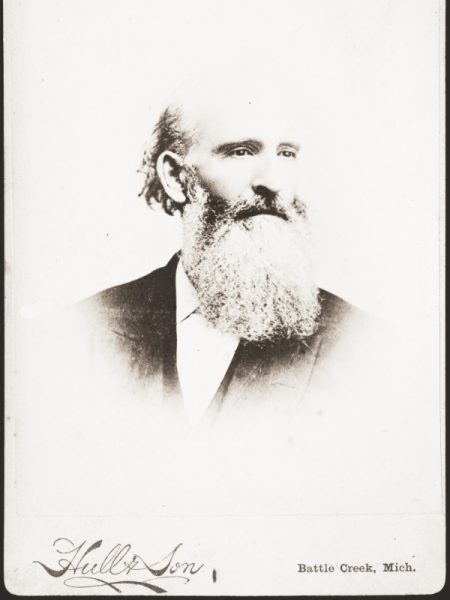 Los White aceptaron la invitación y viajaron a Oakland, California, llegando en septiembre de 1872. Se reunieron después con J. N. Loughborough en Santa Rosa. Ellen escribió: «Creemos que disfrutaremos de nuestra visita a California».2
James escribió: «Nos gusta la gente de California y la región, y creemos que será favorable para nuestra salud... Tenemos ahora una firmee esperanza de recuperar la salud, la fortaleza y el valor en el Señor, tal como la disfrutamos hace dos años».3
Después de hablar en campestres y en otros eventos, y ayudar con la organización de la California Conference, regresaron a Battle Creek. Sin embargo, a los White les gustaba tanto California que volvieron en diciembre del año siguiente. Esa vez, sin embargo, querían algo más permanente y enviaron ayudantes para establecer un hogar para ellos en Santa Rosa. Compraron un tiro de caballos y un carruaje. Se ocuparon en escribir. Ellen escribió: «No creo que asistamos a los campestres del este esta próxima temporada. No sirve de nada jugar como niños viniendo a California y regresar corriendo».4
James y Ellen estaban convencidos de hacer de Oakland el centro de la obra en California. El precursor de la Pacific Press se estableció ahí en 1874 y Signs of the Times se comenzó a publicar. De hecho, los White vendieron todo lo que tenían en el este para hacer posible esa inversión. Ellen escribió: «Hicimos lo mismo en California, vendiendo todas nuestras pertenencias para iniciar una imprenta en la costa del Pacífico. Sabíamos que cada pie de terreno sobre el que viajásemos para establecer la obra sería un gran sacrificio para nuestros intereses financieros».5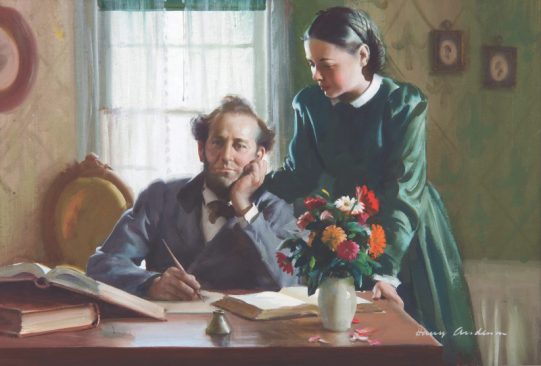 Es casi como si la obra necesitase reinventarse en el oeste, siendo las publicaciones la primera institución iniciada. Eso significó otro traslado para los White a un nuevo hogar, Fountain Farm. Sin embargo debido a las demandas del este, Ellen decidió regresar. La salud de James le impidió acompañarla, aunque se unió a ella más tarde. Pero regresaron a su hogar en California a pasar el invierno, aunque llegaron tarde, el 2 de febrero. James escribió: «Hemos sentido, y todavía sentimos, el más profundo interés por la causa en el Pacífico... La mala salud y el desaliento nos han llevado a retirarnos de la obra general para limitar nuestras labores a la costa del Pacífico».6  
Claramente se sentían conflictuados por las responsabilidades «en el este», y ambos hicieron lo que pudieron, incluyendo la participación en el campestre de Michigan. Pero sus corazones y su hogar estaban en California.
Ese patrón se repitió con frecuencia en los años siguientes: reuniones de campestres en el este y apoyar después a la creciente obra en California durante los meses de invierno. La tragedia azotó en agosto de 1881 con la muerte de James en Battle Creek. Poco después, Ellen se fue a Colorado y después a Oakland para participar en el campestre. Al principio se quedó en Oakland, pero en 1882 compró una nueva casa en Healdsburg. En 1885 se trasladó a Europa durante dos años. En 1891 vendió la casa de Healdsburg después de aceptar la invitación de los hermanos para ir a Australia, aunque comentó que no veía «ninguna luz» en eso.
No había duda en su mente de que California sería su hogar cuando regresase de Australia en agosto de 1900. Compró su última casa, Elmshaven, en Santa Elena, donde viviría durante 15 años. Ella escribió: «Es justo el lugar que necesito... No lo busqué. Ha venido a mí sin haberlo pensado o propuesto. El Señor es tan bondadoso y misericordioso conmigo. Puedo confiar mis intereses con aquel que es demasiado sabio para errar y demasiado bueno para hacerme daño».7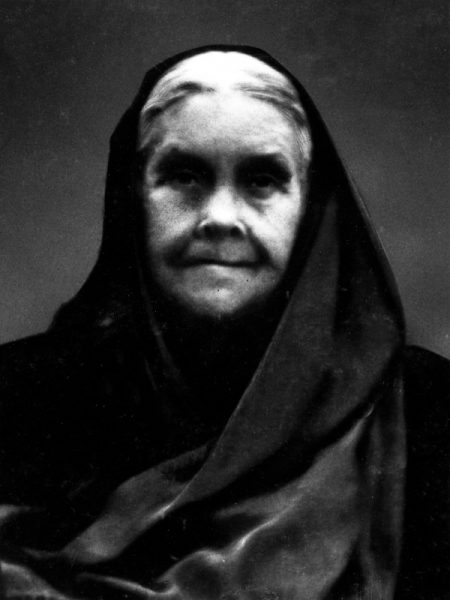 Ellen regresaba a casa en el oeste. Parece que ese era el lugar donde quería estar. Por supuesto, había problemas con el clima y su salud. Sí, estaban los beneficios de las buenas frutas y verduras, como ella deja claro. Pero sobre todo parece que su corazón estaba aquí, a pesar de que tenía toda la obra en mente. De hecho, tuvo que enfrentar muchos de los problemas del este directamente. Tuvo que escribir firmes cartas a los hermanos, oponiéndose a su mentalidad. Les advirtió que no interfiriesen en el oeste. Ella les dijo «no se metan» con la Pacific Press. Se quejó del aumento del «poder regio» en Battle Creek. Advirtió sobre las políticas adoptadas por esas instituciones: el Sanatorio y la Review and Herald. Debe haber sido desgarrador para ella escuchar que la iglesia perdió el Sanatorio y después que ambas instituciones fueron destruidas por un incendio en 1902.
Tal vez en reacción a eso, apoyó urgentemente la compra de Loma Linda en 1905 y luchó por la independencia de la Pacific Press. Estuvo muy involucrada en la compra de Pacific Union College en 1909. Ella vio a la iglesia haciendo grandes progresos en el oeste y le dio su apoyo incondicional. _____________________________
1. J.N. Loughborough, Miracles in My Life (Payson, AZ: Leaves-of-Autumn Books, 1987 reprint), p. 72.
2. Arthur L. White, Ellen G. White: The Progressive Years: 1862-1876, vol. 2 (Washington, DC: Review and Herald Pub. Assn., 1981), p. 357.
3. Arthur White, The Progressive Years, p. 359.
4. Arthur White, The Progressive Years, p. 404.
5. Ellen G. White, The Publishing Ministry (Hagerstown, MD: Review and Herald Pub. Assn., 1983), p. 28.
6. Arthur White, The Progressive Years, p. 448.
7. Ellen G. White, Manuscript Releases, vol. 21, p. 127.