March 30, 2023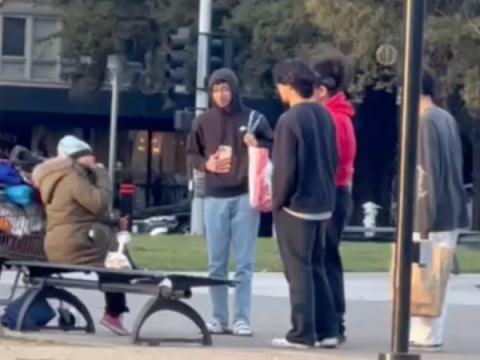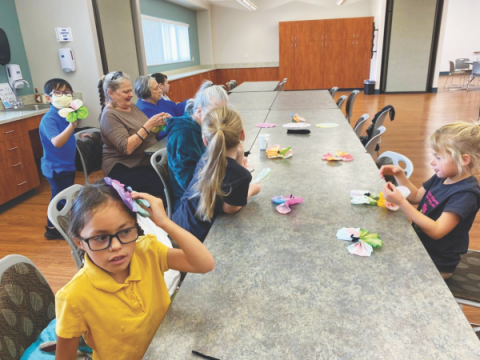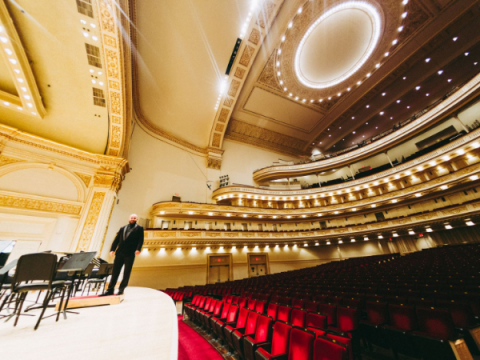 Today we are bringing you stories from three schools. First, Fallon Adventist Christian School visits a retirement center. Next, we learn about a few Rio Lindo Academy students who are practicing compassion. Finally, La Sierra University's music director has composed works that are rapidly gaining attention.
Fallon Adventist Christian School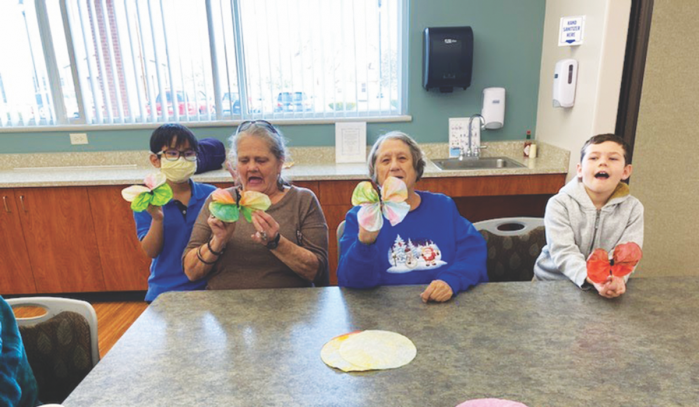 Getting Crafty with Residents at Retirement Center
The students at Fallon Adventist Christian School had the opportunity and blessing to visit a senior retirement center and work on a craft with the residents there. It was a delight for all involved and was "really fun," according to the students!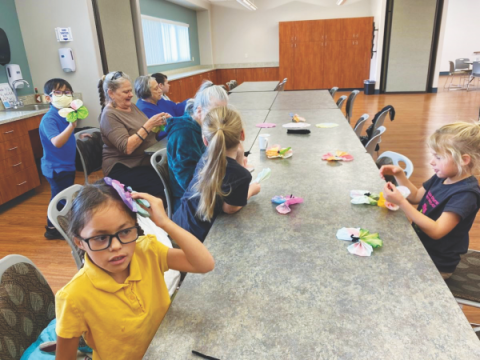 ---
Rio Lindo Academy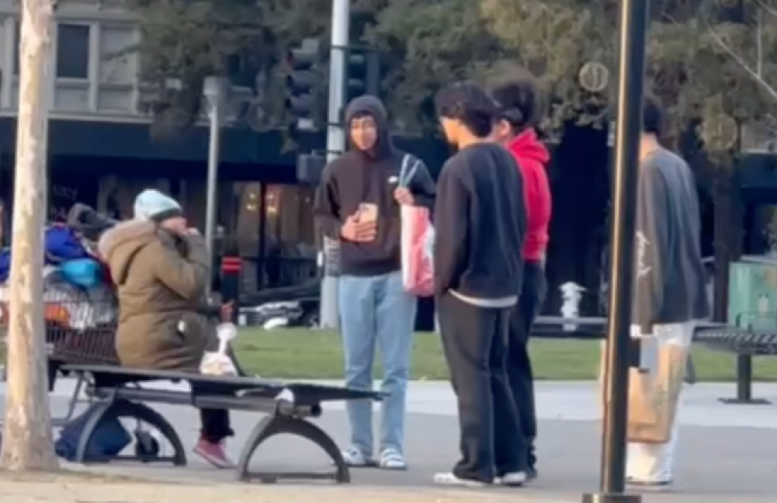 Students Serve Others While on Home Leave
Seven Rio Lindo Academy students proved they have servants' hearts by engaging their local community with compassion.
Seniors Jair Barrios, Joseph Chen, Kuria Hamilton, Joshua Jesus, Federio Omolon, Jonathan Palomino, and Lolesio "Junior" Vitaliano recently chose to feed unhoused residents in Santa Rosa during their last home leave.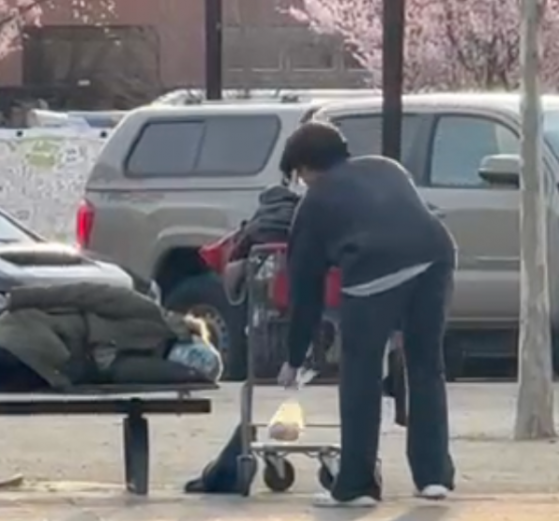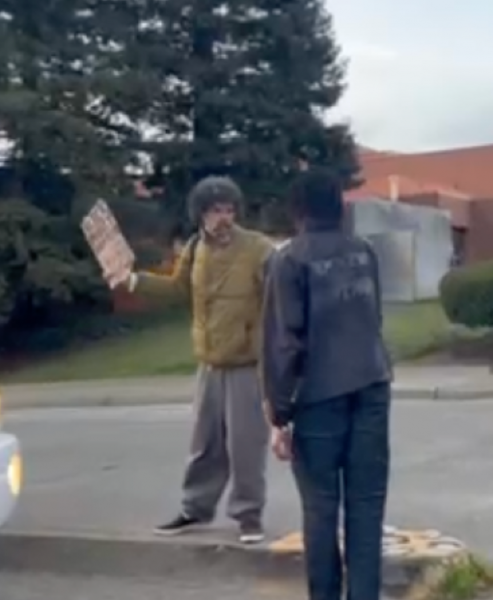 Fighting boredom while away from Rio, they "just decided to do something good." Spending their own money to purchase food supplies, they assembled sack lunches of peanut butter and jelly sandwiches, cheese puffs, and chips. According to one, "It's what we would have wanted to eat—and what we could afford!"
    
Click here for the full story.
---
La Sierra University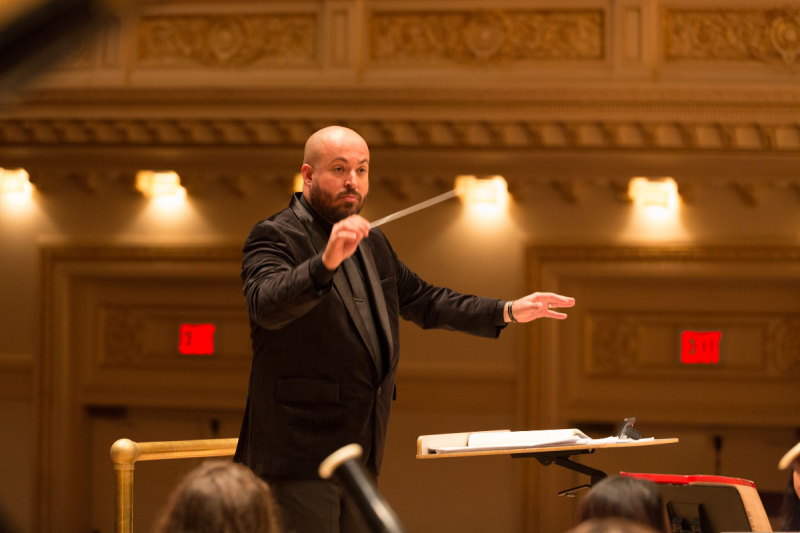 Inspired Journey: Music Director Santos Making International Inroads as Composer
An early career experience performing the original music of a noted big band director struck a chord with Giovanni Santos. Twenty years later, as an assistant music professor and director at La Sierra University, he has forayed into the world of composition where his own works have been rapidly gaining attention through a flurry of commissioned and non-commissioned pieces and premieres at top concert halls, festivals, and conferences across the United States and Europe.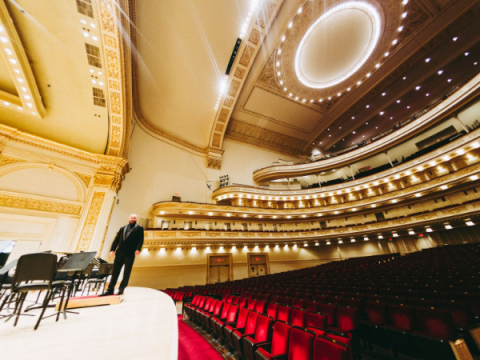 Giovanni Santos poses on Carnegie Hall's famed stage in 2018 prior to the La Sierra University Wind Ensemble's performance. (Photo: Natan Vigna)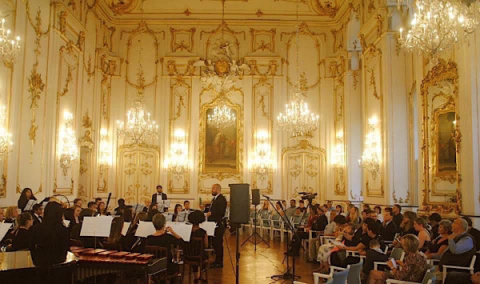 The Wind Ensemble under Giovanni Santos in a televised performance in the Czech Republic in 2017. The group played in a renowned hall in Prague that once hosted Wolfgang Amadeus Mozart.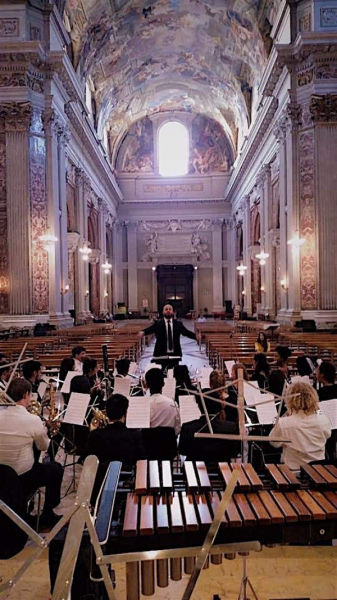 Rehearsal with the La Sierra University Wind Ensemble in Rome in 2017. (Photo courtesy of Giovanni Santos)
Santos currently directs La Sierra's Wind Ensemble, Chamber Winds, and Big Band and teaches various courses in music education, conducting, composition, and popular music. Two years after beginning his position with the university, he completed a first major composition in 2017 for a performance by the wind ensemble in televised professional music festivals in the Czech Republic and the Republic of San Marino, the only college-level performers to participate.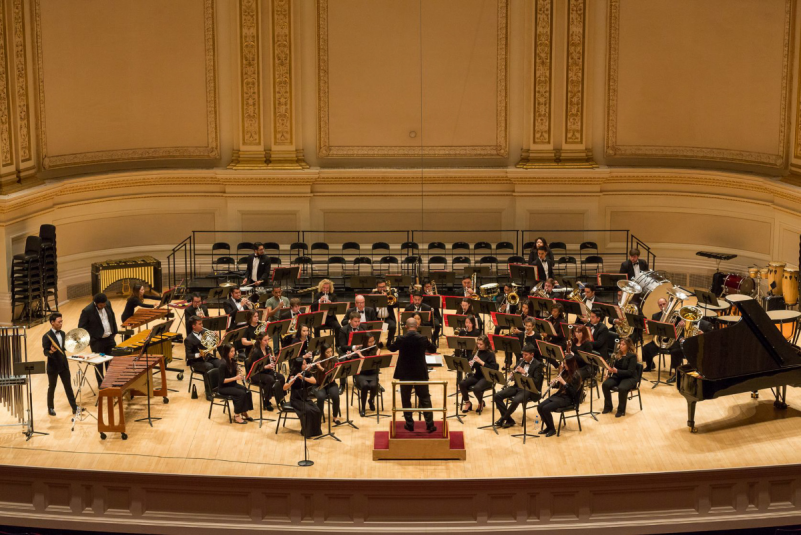 Giovanni Santos rehearses the La Sierra University Wind Ensemble on stage at Carnegie Hall in 2018 just before their performance. (Photo: Natan Vigna)