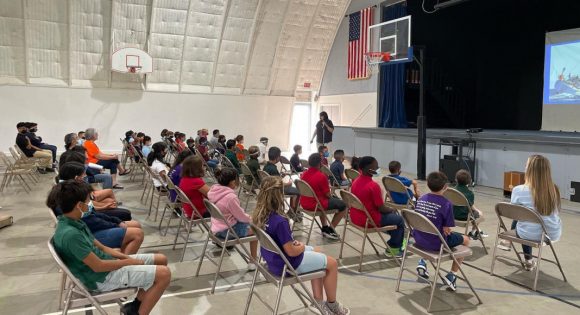 Here's a sneak peek of what the first chapel of the 2021-2022 school year looked like for Sierra View Junior Academy in Exeter, Calif.
Students learned about the school's theme for the year: Anchored 2 Him.
"How blessed we are to have a God that never lets us go and holds us fast through the storms!" the school shared on social media.
Sierra View Junior Academy's mission is to provide a Christ-centered education, focused on personal and academic excellence, promoting spiritual maturity in preparation for service and Christ's soon return.
Grounded in the Seventh-day Adventist Christian faith, they are a close knit community enriched by a diverse group of students, teachers, board members and parents working together to nurture student minds and hearts.
Learn more about Sierra View Junior Academy.