This week we share stories from Cochise and Adobe schools in Arizona. Cochise students
learn the fun of cultivating a garden and reaping its harvest. They also spend an enjoyable
day at the county fair! Adobe students learn the ukulele and receive blessings from their
week of prayer.
Cochise SDA Christian School
Students Use School Garden to Learn
"Those who work their land will have abundant food" (Proverbs 28:19, NIV).
The students of Cochise learned this in a very practical way. As part of the Practical Arts and Science project, students planned, researched, and worked on a school garden that could also raise a bit of money. Green onions, tomatoes, beets, radishes, zucchini, and eggplants are just a few of the vegetables they planted. Through research and adult guidance, they learned how to use fertilizer and installed an automatic watering system that would allow the garden to continue to be tended
even during the summer while students were away.
Students and faculty came back to school to a fully grown garden, ready to be harvested! Local churches came by to harvest and purchase the ripe veggies. And during back-to-school night, watermelons were served! $312 has been raised
through this project, and the funds will be used to continue to maintain the garden. Soon they will sell their harvest at the local farmer's market. What incredible lessons and learning opportunities for the students of Cochise!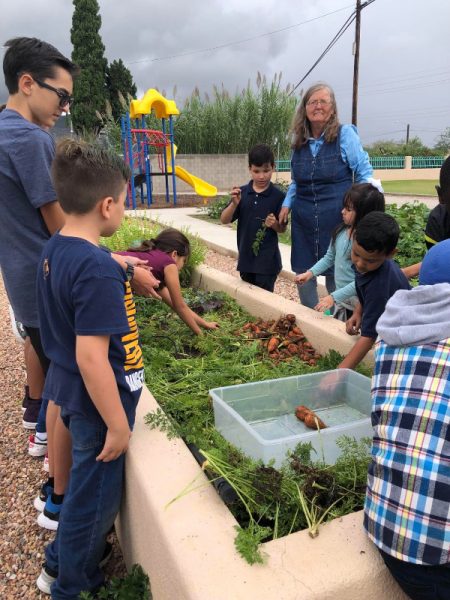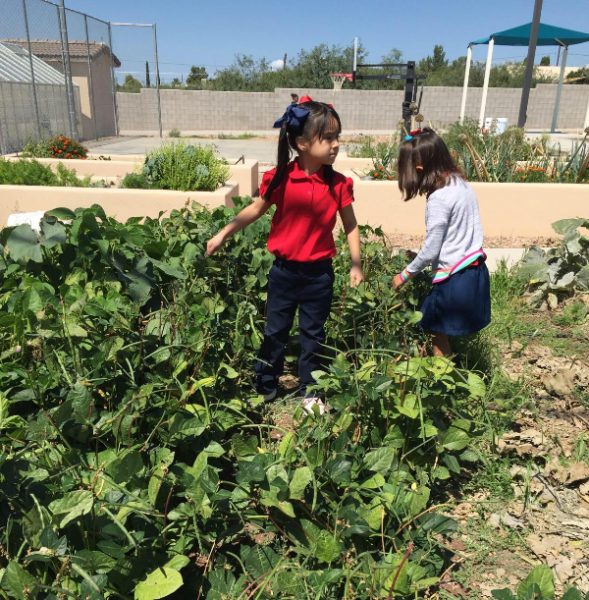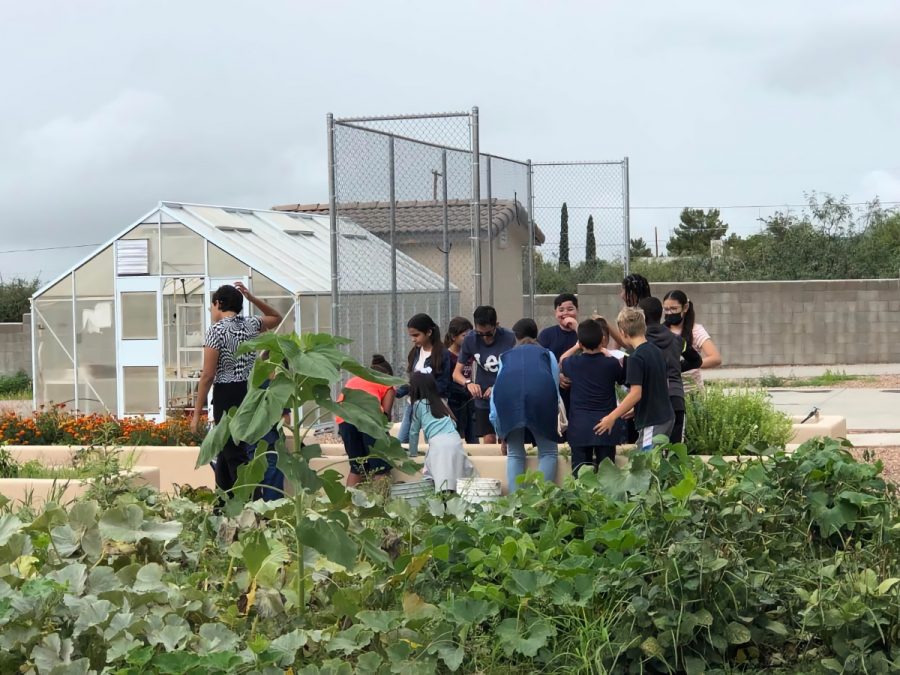 ---
Enjoying the County Fair
Students enjoyed the Cochise County Fair in September. This highly anticipated annual field trip is enjoyed by all! They had a blast experiencing various displays about science, looking at artworks from different schools, and seeing many kinds of
animals.
An adorable singing parrot was one of the highlights of the event. The day ended with big smiles on everyone's faces, and they can't wait for the next county fair.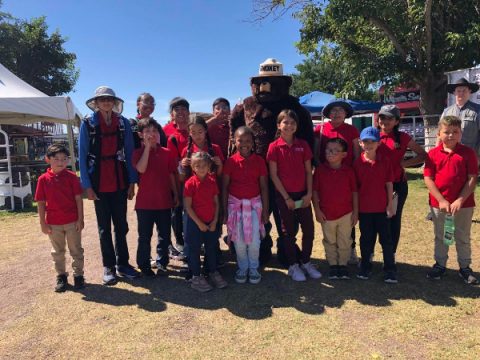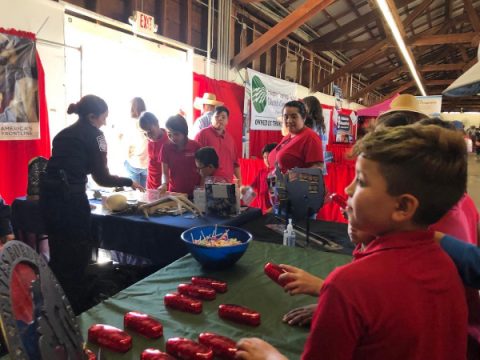 Adobe Adventist Christian School
Donation Helps Students Learn Music
The benefits of learning music are well known. Not only does it help develop the brain, it is also fun, it relieves stress, and it is a form of self-expression. It's also one of the most enjoyable ways to praise the Lord!
The students of Adobe Christian were gifted four ukuleles by an anonymous donor from Apache Junction church. Four ukuleles had previously been donated by a former teacher, but with eight students they needed a few more so that all could participate in this beneficial practice. Now with this new gift, each child is enjoying the challenge of learning a new instrument. With gratitude in their hearts, the first song they are learning to play is "Jesus Loves Me This I Know."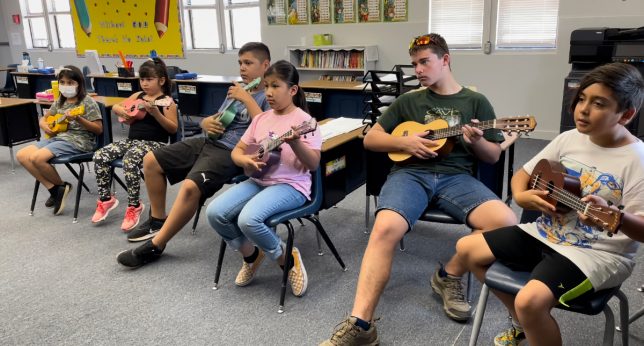 ---
Week of Prayer Blessings
Adobe students enjoyed their fall week of prayer this past month. Various members from the local church came to share Jesus with them. They spoke on the importance of having a close relationship with Him, and the students were blessed with inspiring stories.
The first speaker was the school board chairman, Duane Andersen. His father, a pastor, donated the land where the school now lays. He told the story of how his father believed in the mission of building a church school.
It was a blessed week, and the students benefited from the speakers' experiences and stories.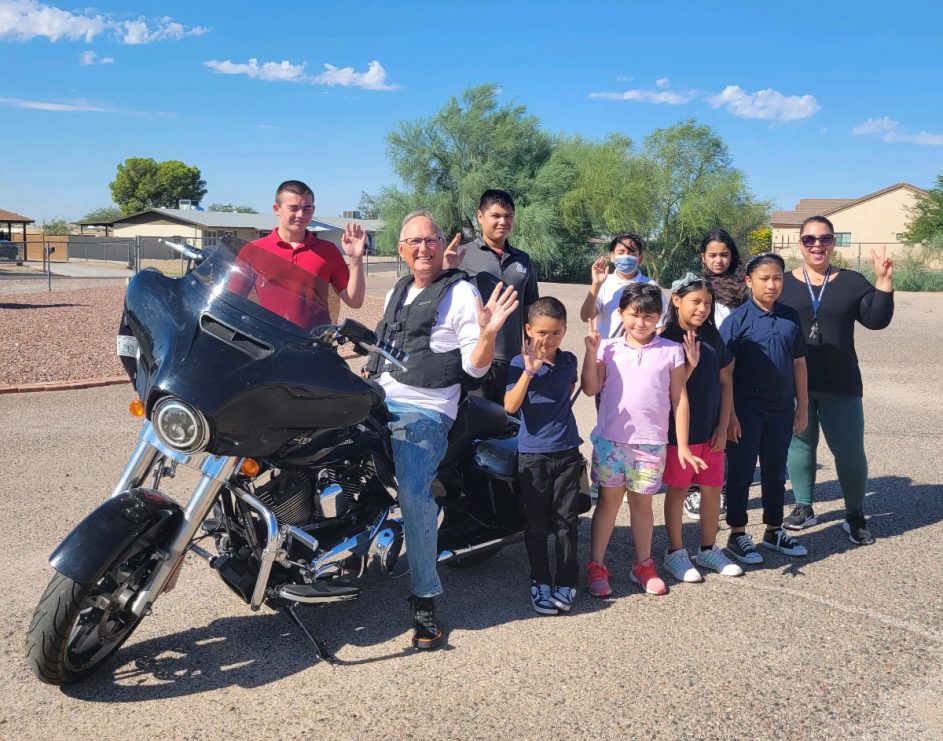 Students take a photo with Duane Anderson, school board chairman, after week of prayer