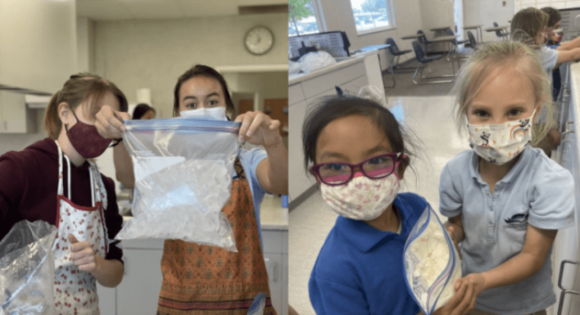 During the month of May with their teacher, Mrs. Williams. One of the students who participated, Jeremiah Swartzman, explained how he and his class made the ice cream: "We added salt and half and half milk and we put them into a bag with ice and we threw it to each other for 20 minutes until it felt stiff. We then put on some toppings: chocolate syrup, hot fudge. Nick hogged up all the chocolate." This was a very memorable moment for students. "Thank you for everything that you have done for us Mrs. Williams," the students shared.
By Madison Arredondo
Learn more about Central Valley Christian Academy.