In 2016, the West Jordan church had only four children. Nevertheless, the Sabbath School Kindergarten teacher, Julie Washburn, decided to start an Adventurer Club. She felt as if God was impressing her to do so, even though there was such a small population of children in the church. She believed that if she built it, they would come.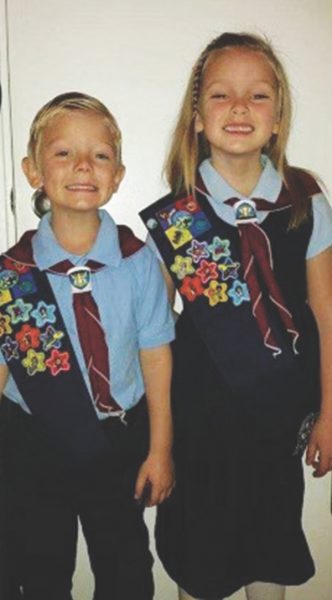 Her two children, Erianna and Micah, were the initial members of the West Jordan Wildfire Adventurer Club. The church board was fully supportive and started praying for the club to grow. For three years the club membership consisted of just these two children. Washburn may have been discouraged, but she trusted in God's promises. As more children began coming to the church, Julie tirelessly put out flyers and bulletin inserts, along with personally inviting parents to consider putting their children in this wonderful program—a program that would enrich their lives and be such fun!
No one seemed interested. She prayed and prayed and nearly gave up hope of a growing club. While she was teaching the Kindergarten Sabbath School class, she befriended a couple from Tobago. Their son, Nathan, was very shy, but he soon loved Miss Julie. She once again invited Nathan's parents to enroll him in the club. Nathan did join the club, and now there were three. As others saw the club growing, their interest in participating grew as well.
Pastor Adriano Liessi and his family answered God's call to serve the West Jordan church, and soon there were an additional two children joining the club. During the next two years, more families came. Washburn's prayer was being answered in big and wonderful ways.
"The wise man built his house on rock" (Matthew 7:24, ICB). Miss Julie has built it, and they are coming! Currently the club has a membership of 23 children and teachers.
The Seventh-day Adventist Church has wonderful programs for kids and adults. You too can build it, and they will come. God is waiting for His people to reach out in love and faith. Find your passion and He will bless.
____________________
By Robyn Cordova