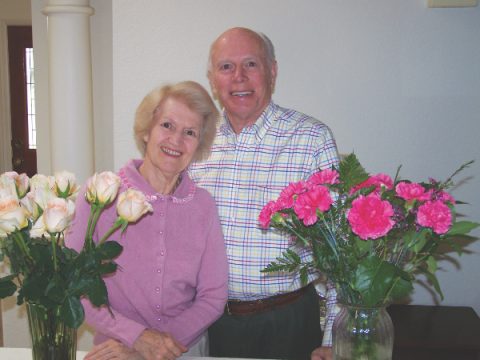 Humberto Rasi, a Seventh-day Adventist educator and scholar who was General Conference (GC) director of education, died after a long illness on June 28. He was 88. A dedicated supporter and promoter of Adventist education, Rasi served the Adventist Church in various roles during his long and productive life. 
He was born in Buenos Aires, Argentina, in 1935, on a Sabbath morning on the upper residential level of the Palermo church—while his father led out in Sabbath School several floors below! 
Rasi married Julieta Cuchma Cayrus in Montevideo, Uruguay, in 1957. He taught at the Adventist church school in Buenos Aires while both he and his wife studied. After earning a degree in Spanish language and literature, he worked as a translator and editor at the Adventist publishing house in Argentina.
The couple moved to the United States in 1962. Both served at the Pacific Press Publishing Association (then in Mountain View, California). Rasi participated in editing and translating into Spanish the Seventh-day Adventist Bible Commentary, several of Ellen G. White's writings, and Arthur Maxwell's collections of Bible Stories and Bedtime Stories. During those years, they also welcomed a son, Leroy, and a daughter, Sylvia.
Those who knew Humberto Rasi list among his many attributes his vast intellect, integrity, faith, organization, punctuality, and his incredible teaching, speaking, translating, and writing skills.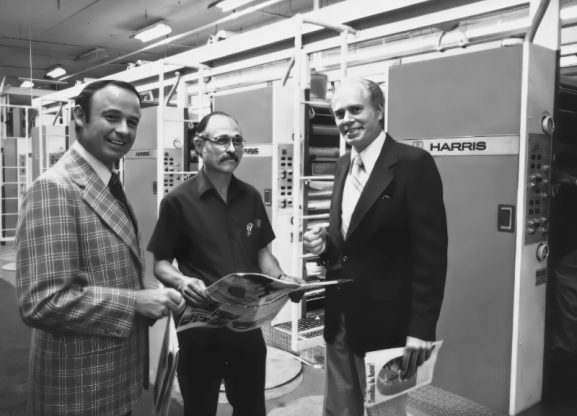 "He was a Renaissance man of literature, music, theology, the arts, and sciences," commented Lisa Beardsley-Hardy, GC director of education, in her homily during Rasi's memorial service in July at Loma Linda University church.
Rasi's smile was warm and approachable; his eyes "sparkled with a sense of humor," as Beardsley-Hardy pointed out. His passion for Christ, people, and education were evident in everything he did. 
"He took people, their ideas, their questions, and the mission of Adventist education seriously," Beardsley-Hardy continued. That being said, Rasi also knew how to have fun.
"During our Michigan winters, to my mother's horror and our joy, Dad would tie our toboggans to the car and tow us down the snow-covered streets," remembered Sylvia Rasi Gregorutti, professor of world languages at Pacific Union College. "He once helped my brother, Leroy, set up a huge train set in the living room, then approved his requests for a skateboard ramp and a dirt bike."
Gregorutti also recalled family camping trips during her childhood, during which Rasi made sure to pull over and read every roadside historical marker aloud. 
Rasi always made time for his family and still managed to become a prolific writer, editor, and speaker. He earned a doctoral degree from Stanford University, taught and was dean of graduate studies at Andrews University—during which time he helped found the Spanish church in Berrien Springs—and received five honorary doctorates, as well as the church's Education Medallion of Distinction. Rasi inaugurated the Institute for Christian Teaching, served as director of the Foundation for Adventist Education, and established Adventist Professionals Network.
"Dr. Rasi was a great man and a strong Christian leader in the worldwide Adventist Church," wrote GC President Ted N.C. Wilson in a tribute read at Rasi's memorial service. "The Lord worked through him during his many remarkable years of faithful and dedicated service."
The list of Rasi's ministries and accomplishments are many, but it remained clear throughout his life that what he did was not for personal honor or glory but for the Lord. He always looked to mentor and support young people, including using proceeds from his two-volume devotional to fund scholarships for students in three Adventist universities in Latin America.
"Humberto was a mighty oak," Beardsley-Hardy commented in her homily. "The thick limbs of his intellect stretched out with their leafy green, providing dappled sunlight in which others could flourish."
John Fowler, editor of College and University Dialogue—a journal that Rasi launched—said, "Dr. Rasi lifted Adventist education to new heights. He will be remembered for his unwavering commitment to Christian education as the harmonious development of the mind, body, and soul."
____________________
By Becky St. Clair
Humberto Rasi: un «robusto roble» de la educación adventista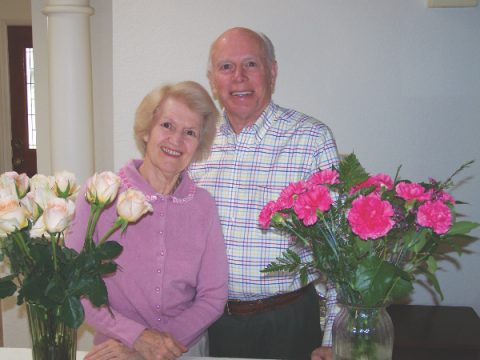 Humberto Rasi, un educador y erudito adventista del séptimo día que fue director de educación de la Conferencia General (CG), murió después de una larga enfermedad el 28 de junio. Tenía 88 años. Un dedicado partidario y promotor de la educación adventista, Rasi sirvió a la Iglesia Adventista en varios roles durante su larga y productiva vida. 
Nació en Buenos Aires, Argentina, en 1935, un sábado por la mañana en el nivel residencial superior de la iglesia de Palermo, ¡mientras su padre conducía la Escuela Sabática varios pisos más abajo! 
Rasi se casó con Julieta Cuchma Cayrus en Montevideo, Uruguay, en 1957. Enseñó en la escuela de la iglesia adventista en Buenos Aires mientras él y su esposa estudiaban. Después de obtener un título en lengua y literatura españolas, trabajó como traductor y editor en la editorial adventista en Argentina.
La pareja se mudó a los Estados Unidos en 1962. Ambos sirvieron en la Pacific Press Publishing Association (entonces en Mountain View, California). Rasi participó en la edición y traducción al español del Comentario bíblico adventista del séptimo día, varios de los escritos de Ellen G. White y las colecciones de Arthur Maxwell de Historias Bíblicas y Cuentos para dormir. Durante esos años, también dieron la bienvenida a un hijo, Leroy, y una hija, Sylvia.
Los que conocieron a Humberto Rasi enumeran entre sus muchos atributos su vasto intelecto, integridad, fe, organización, puntualidad y sus increíbles habilidades de enseñanza, oratoria, traducción y redacción.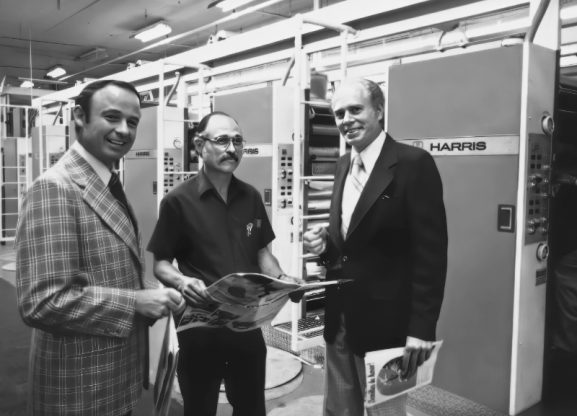 «Era un hombre renacentista de literatura, música, teología, artes y ciencias», comentó Lisa Beardsley-Hardy, directora de educación de la CG, en su homilía durante el servicio conmemorativo de Rasi en julio en la iglesia de Loma Linda Univeersity.
La sonrisa de Rasi era cálida y accesible; sus ojos «brillaban con sentido del humor», como señaló Beardsley-Hardy. Su pasión por Cristo, la gente y la educación eran evidentes en todo lo que hacía. 
«Tomaba en serio a las personas, sus ideas, sus preguntas y la misión de la educación adventista», continuó Beardsley-Hardy. Dicho esto, Rasi también sabía cómo divertirse.
«Durante nuestros inviernos en Michigan, para horror y alegría de mi madre, papá ataba nuestros toboganes al auto y nos remolcaba por las calles cubiertas de nieve», recordó Sylvia Rasi Gregorutti, profesora de idiomas en Pacific Union College. «Una vez ayudó a mi hermano, Leroy, a instalar un enorme tren en la estancia, después aprobó sus solicitudes de una rampa para patinetas y una bicicleta todoterreno».
Gregorutti también recordó los viajes familiares de campamento durante su infancia, durante los cuales Rasi se aseguraba de detenerse y leer cada marcador histórico de la carretera en voz alta. 
Rasi siempre hizo tiempo para su familia y aún así logró convertirse en un prolífico escritor, editor y orador. Obtuvo un doctorado de Stanford University, enseñó y fue decano de estudios de posgrado en Andrews University, tiempo durante el cual ayudó a fundar la iglesia hispana en Berrien Springs, y recibió cinco doctorados honorarios, así como el Medallón de Distinción de Educación de la iglesia. Rasi inauguró el Instituto para la Enseñanza Cristiana, se desempeñó como director de la Fundación para la Educación Adventista y estableció la Red de Profesionales Adventistas.
«El Dr. Rasi fue un gran hombre y un sólido líder cristiano en la Iglesia Adventista a nivel mundial», escribió el presidente de la CG, Ted N.C. Wilson, en un tributo leído en el servicio conmemorativo de Rasi. «El Señor obró a través de él durante sus muchos años notables de fiel y dedicado servicio».
La lista de los ministerios y logros de Rasi son muchos, pero queda claro a lo largo de su vida que lo que hizo no fue por honor o gloria personal, sino por el Señor. Siempre buscó ser mentor y apoyar a los jóvenes, incluso usando las ganancias de sus dos volúmenes de matutinas para financiar becas para estudiantes en tres universidades adventistas en América Latina.
«Humberto era un robusto roble», comentó Beardsley-Hardy en su homilía. «Las gruesas extremidades de su intelecto se extendían con su verde frondoso, proporcionando una luz solar moteada en la que otros podían florecer».
John Fowler, editor de College and University Dialogue —una revista fundada por Rasi— dijo: «El Dr. Rasi elevó la educación adventista a nuevas alturas. Será recordado por su compromiso inquebrantable con la educación cristiana como el desarrollo armonioso de la mente, el cuerpo y el alma».
____________________
Por Becky St. Clair