In a continuing effort to bring more unity in fellowship for the members of the Nevada-Utah Conference, NUC Women's Ministry Coordinator Melody Darrow and Hispanic Women's Ministry Coordinator Veronica Zuniga worked together to plan a joint retreat. Instead of a separate retreat for the Hispanic women, all the women of the NUC were invited to join together at the Renaissance Hotel in Reno for a weekend of camaraderie and spiritual growth.  NUC President Carlos Camacho attended the weekend as translator and gave his thoughts: "We experimented by bringing both the Spanish- and English-speaking women together, and it was a huge blessing to everyone. They want to do it again. We will continue to strive to become one in Jesus!"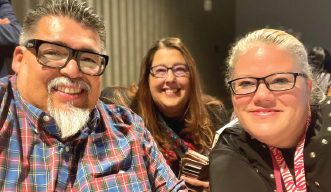 For the past two years, women have tried to carry out their obligations with heads held high. On top of the typical responsibilities of career, family, and church, the additional challenges brought on by the COVID-19 pandemic have left many Christian women overwhelmed and exhausted. For some, these duties have skewed schedules, leaving little time for more than a quick prayer for help from above and often allowing feelings of self-doubt and unworthiness to creep in.
"You Are Enough" was the theme for the event, with the guest speakers doing a wonderful job of presenting an irresistible Jesus.  Yaqueline Tello shared, "My passion is to support those human beings who are interested in learning to live with happiness and in peace. My biggest dream is to meet Christ face to face." Her presentations on the mechanics and physiology of the mind were fascinating. "Sister Tello's talks focused on a subject that is often seen as taboo—mental health," Brissa Castillo reported.  "Sharing how God created us to be enough for His love despite our insecurities, trauma, and sinful nature; making the familiar Bible stories more applicable to today; encouraging us to take mental health breaks, spend time with our Creator, and seek help, if needed, to overcome difficulties in our lives that have impacted us or others in a negative way."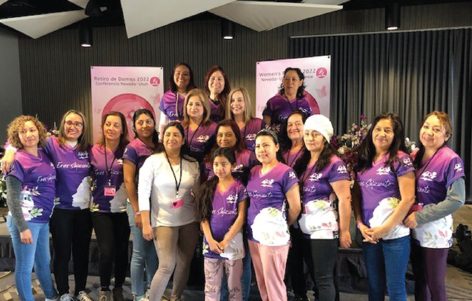 Tamyra Horst's book Enough: Discovering a God Who is Enough When You're Not was the springboard for the theme of the weekend.  Her presentations had a new and refreshing way of bringing to life the stories of the Bible and demonstrating how to pull lessons from the Word to live by today. For example, "When we compare and compete, we can't care and connect,"  and "What is needed: time with Jesus; time to pray; and time to gather with our sisters." Horst's desire is to "encourage, equip, and challenge people to grow deeply and serve uniquely."
The message of God's love for us being enough came through loud and clear. When asked about their thoughts on the weekend, Veronica Zuniga said, "I loved to see the joy of all participants that comes with the joy of the Lord." And Mara Verduzco shared, "It was a pure blessing, and on point. Sometimes in church we do things for the wrong reason—today we learned about true service." That true service is a result of recognizing one's value as a princess, a precious child of God—the God that will never leave us nor forsake us.
____________________
By Michelle Ward