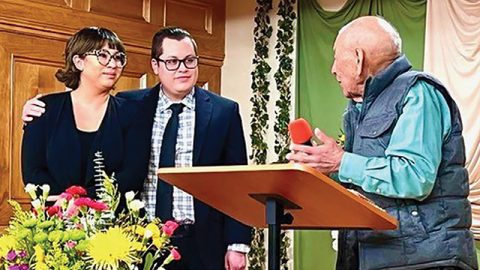 Mario Alvarado's long-awaited ordination ceremony planned for October 2021 had to be postponed due to COVID protocols, but that disappointment was replaced with joy on the first Sabbath in February 2022. Plans were renewed and a beautiful ordination ceremony was carried out.
Pastor Mario met his wife, Natali, while they were students at Montemorelos University in Mexico. Both he and Natali have pastored several churches in the Nevada-Utah Conference. They are delighted daily by the antics of their son, Silas.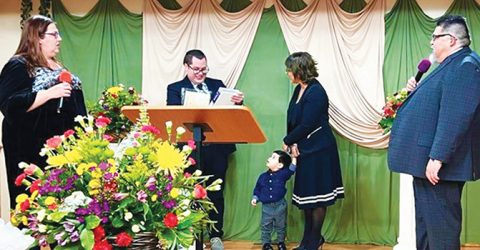 Pastor Mario shares that "God inspired my grandmother, Tita, to share the gospel with my parents, and they continued that teaching to my entire family." This resulted in his deep love for God and a desire to serve Him.
He obtained a bachelor's degree in theology at Montemorelos University and went on to obtain his master's degree at Andrews University. Testifying to the church, Pastor Mario said, "Today I am privileged and blessed to pastor the Ogden/Sunset District. I love my King Jesus for all that He is, and I love His church, for which he gave His life. I thank God that all the achievements are by His grace, mercy, and love. To Him be all the honor and glory, forever."
The Nevada-Utah Conference is blessed to have such a fine young pastor serving God's people in Utah. Mario is energetic, talented, and creative, but most of all you cannot help but be influenced by his love for Jesus. Congratulations, Pastor Mario!
____________________
By Michelle Ward