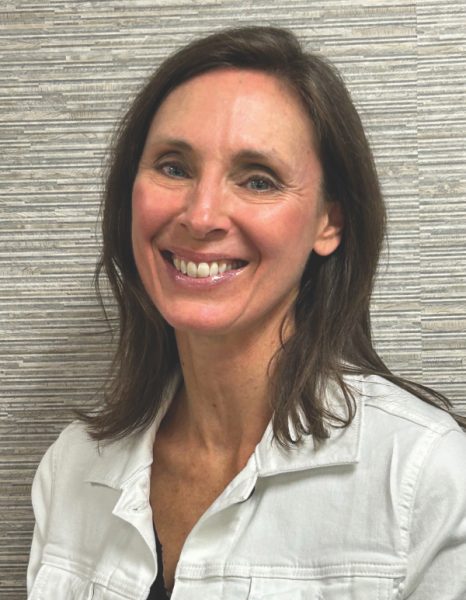 Joelle Chinnock started her new job as the Ending Homelessness Initiative coordinator in August. Before this, she served as the director of disaster recovery and development for the Paradise church after the Camp Fire of 2018. In this position, she led multiple support initiatives, wrote grants, and co-founded the Camp Shed Project. 
Applying her professional and personal experience to the Ending Homelessness Initiative, Chinnock stated, "During the Camp Fire incident, I was not equipped or trained. However, I felt the urge to assist my fellow survivors. This desire was driven by my journey to overcome the trauma of being displaced and losing my home. I know many unhoused individuals experience similar feelings of hopelessness and despair. I am thrilled to be part of the solution and restore hope in these people's lives." 
At the 2022 NCC Constituency Session, Marc Woodson, NCC President, presented this new initiative, stating, "Our goal is to achieve 'functional zero' for homelessness in every county, with a focus on areas where churches and schools are located." In the context of homelessness, functional zero refers to a state where the number of individuals experiencing homelessness is reduced to a minimal, manageable level, typically to the point where homelessness is rare, brief, and non-recurring within a specific population. This goal is achieved through a combination of housing-focused strategies, coordinated services, and data-driven approaches to address and prevent homelessness effectively.
Chinnock will play a key role in shaping and implementing the initiative's strategy, with a focus on the Built for Zero model. Chinnock will be a liaison between NCC entities and community groups. 
"I understand that each county where our schools and churches are present face different issues" Chinnock said, "but the aim is to ensure that every entity is equipped with the necessary resources and information to address homelessness based on the Built for Zero model."
"I am thrilled to welcome Joelle to our team," Woodson said. "She will spearhead a crucial initiative to make our churches and schools more community relevant. With her onboard, we will have a voice at the table where top leaders and nonprofit organizations are working on solutions to address homelessness."
____________________
By Ken Miller
Joelle Chinnock elegida coordinadora de iniciativa para acabar con sinhogarismo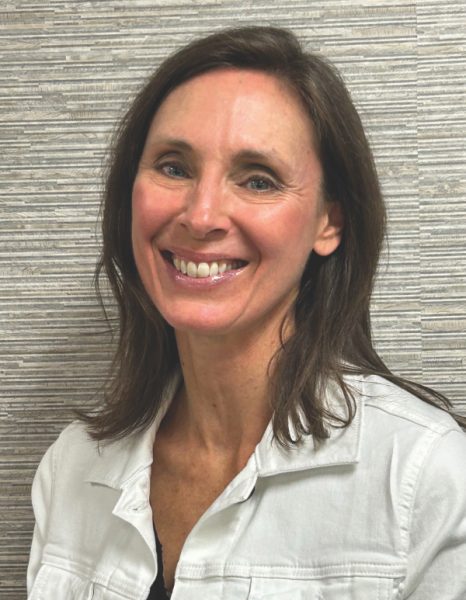 Joelle Chinnock comenzó su nuevo trabajo como coordinadora de la Iniciativa para Poner Fin a la Falta de Vivienda en agosto. Antes de eso, se desempeñó como directora de recuperación y desarrollo de desastres para la iglesia de Paradise después del incendio Camp Fire de 2018. En ese puesto, lideró múltiples iniciativas de apoyo, redactó subvenciones y cofundó el Camp Shed Project. 
Aplicando su experiencia profesional y personal a la Iniciativa para Acabar con el Sinhogarismo, Chinnock declaró: «Durante el incidente del Camp Fire, no estaba equipada ni entrenada. Sin embargo, sentí la necesidad de ayudar a mis compañeros sobrevivientes. Ese deseo fue impulsado por mi experiencia para superar el trauma de ser desplazada y perder mi hogar. Sé que muchas personas sin hogar experimentan sentimientos similares de desesperanza y desesperación. Estoy encantada de ser parte de la solución y restaurar la esperanza en la vida de esas personas». 
En la sesión constituyente de NCC de 2022, Marc Woodson, presidente de NCC, presentó esa nueva iniciativa, declarando: «Nuestro objetivo es lograr el "cero funcional" para las personas sin hogar en todos los condados, con un enfoque en las áreas donde se encuentran las iglesias y las escuelas». En el contexto de la falta de vivienda, el cero funcional se refiere a un estado en el que el número de personas sin hogar se reduce a un nivel mínimo y manejable, generalmente hasta el punto en que la falta de vivienda sea rara, breve y no recurrente dentro de una población específica. Ese objetivo se logra a través de una combinación de estrategias centradas en la vivienda, servicios coordinados y un enfoque basado en datos para abordar y prevenir de manera efectiva la falta de vivienda.
Chinnock desempeñará un papel clave en la configuración e implementación de la estrategia de la iniciativa, con un enfoque en el modelo Built for Zero. Chinnock será un enlace entre las entidades de NCC y los grupos comunitarios. 
«Entiendo que cada condado donde nuestras escuelas e iglesias están presentes enfrentan diferentes problemas», dijo Chinnock, «pero el objetivo es garantizar que cada entidad esté equipada con los recursos y la información necesaria para abordar la falta de vivienda basada en el modelo Built for Zero».
«Estoy encantado de dar la bienvenida a Joelle a nuestro equipo», dijo Woodson. «Encabezará una iniciativa crucial para hacer que nuestras iglesias y escuelas sean más relevantes para la comunidad. Con ella a bordo, tendremos una voz en la mesa donde los principales líderes y organizaciones sin fines de lucro están trabajando en soluciones para abordar la falta de vivienda».
____________________
Por Ken Miller