Earlier this year, a number of Spanish congregations across Fresno embarked on a commendable initiative to conduct evangelistic activities together. The collaborating churches—Fresno Central Spanish, Fresno Remnant, Fresno Sequoia, Fresno El Shaddai, and Caruthers Spanish Church—decided to break the barriers of individuality and work as a collective unit.
Under the guidance of Pastor Alberto Ingleton, vice president for Hispanic Ministries at Pacific Union Conference, who was instrumental in conducting the series, these churches hosted a week-long evangelistic series that culminated on Saturday, June 24. The unity and camaraderie were palpable as members from all these churches convened for a week of enriching fellowship.
The series witnessed robust participation each day, with over 30 new visitors joining the evening sessions. The united efforts bore fruit with 17 baptisms. An additional 50 attendees, who participated intermittently in the meetings, are now in follow-up phases.
The collective churches are presently engaged in follow-up activities with a hope to baptize these newcomers. Their efforts extend to organizing small groups, conducting Bible studies, and nurturing the interests sparked during the evangelistic series. There is keen anticipation for an upcoming baptism, with about a dozen candidates ready to express their faith publicly.
This unity initiative was brought to fruition through the relentless efforts of leaders Edward Smith, Edgar Sanchez, and Daniel Rodriguez, who collaborated under the guidance of Justin Aguilar, Hispanic Ministries director for Central California Conference. Their collective vision is aimed at inspiring other churches in the conference to adopt this unified approach to evangelism.
The comprehensive planning for this initiative started five months in advance, encompassing a wide range of tasks, from event preparation to community outreach. Coordinating congregants' responsibilities became an integral part of the process. This approach provided an opportunity for everyone to contribute based on their unique talents and skills, whether it was preparing food, welcoming attendees, leading worship services, or engaging the community members to visit the church.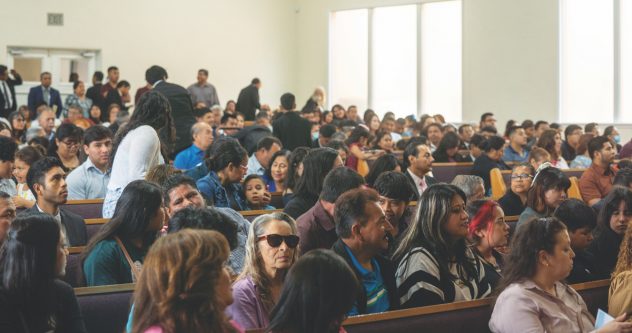 Pooling resources and efforts not only led to a better division of labor and increased efficiency but also brought about financial advantages. By hosting the event at a single venue, significant costs were saved and available human resources were optimally utilized.
This series stands as a testament to the power of unity, demonstrating that working together can lead to better results, cost savings, and a multitude of blessings. We extend our heartfelt gratitude to everyone who contributed to this evangelistic series. 
____________________
By Justin Kim
Armonizando en la fe: iglesias hispanas de Fresno llevan a cabo serie evangelística
A principios de este año, varias congregaciones hispanas en Fresno se embarcaron en una iniciativa encomiable para llevar a cabo actividades evangelísticas unidas. Las iglesias colaboradoras, Fresno Central Spanish, Fresno Remnant, Fresno Sequoia, Fresno El Shaddai y Caruthers Spanish Church, decidieron romper las barreras de la individualidad y trabajar como una unidad colectiva.
Bajo la guía del pastor Alberto Ingleton, vicepresidente de Ministerio Hispano en la Pacific Union Conference, quien fue fundamental en la conducción de la serie, esas iglesias organizaron una serie evangelística de una semana de duración que culminó el sábado 24 de junio. La unidad y la camaradería fueron palpables cuando los miembros de esas iglesias se reunieron para una semana de enriquecedora comunión.
La serie fue testigo de una sólida participación diaria, con más de 30 nuevos visitantes que se unieron a las sesiones nocturnas. Los esfuerzos dieron fruto con 17 bautismos. Otros 50 asistentes, que participaron intermitentemente en las reuniones, se encuentran ahora en fases de seguimiento.
Las iglesias están comprometidas en actividades de seguimiento con la esperanza de bautizar a esos recién llegados. Sus esfuerzos se extienden a organizar grupos pequeños, dar estudios bíblicos y nutrir los intereses despertados durante la serie evangelística. Hay una gran expectativa para un próximo bautismo, con alrededor de una docena de candidatos listos para expresar su fe públicamente.
Esa iniciativa se llevó a cabo a través de los incansables esfuerzos de los líderes Edward Smith, Edgar Sánchez y Daniel Rodríguez, quienes colaboraron bajo la guía de Justin Aguilar, director de Ministerio Hispano de la Central California Conference. Su visión está dirigida a inspirar a otras iglesias en la conferencia a adoptar esa modalidad de evangelismo.
La planificación integral de esa iniciativa comenzó con cinco meses de anticipación, abarcando una amplia gama de tareas, desde la preparación del evento hasta el servicio comunitario. La coordinación de las responsabilidades de los feligreses se convirtió en una parte integral del proceso. Ese enfoque brindó una oportunidad para que todos contribuyesen en función a sus talentos y habilidades, ya sea preparando comida, dando la bienvenida, dirigiendo servicios de adoración o invitando a los miembros de la comunidad para visitar la iglesia.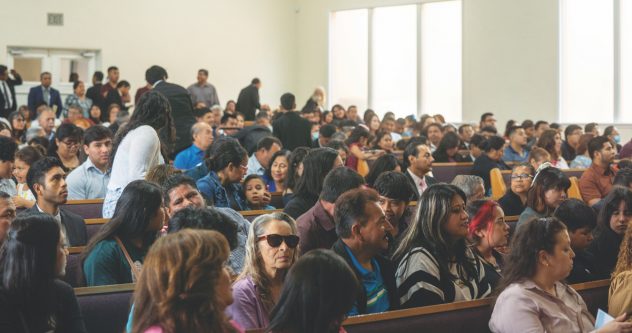 La mancomunación de recursos y esfuerzos no solo condujo a una mejor división de trabajo y una mayor eficiencia, sino que también generó ventajas financieras. Al organizar el evento en un solo lugar, se redujeron los costos significativamente y los recursos humanos disponibles se utilizaron de manera óptima.
Esa serie es un testimonio del poder de la unidad, demostrando que trabajar juntos puede conducir a mejores resultados, ahorros de costos y una multitud de bendiciones. Extendemos nuestra sincera gratitud a todos los que contribuyeron en esa serie evangelística. 
____________________
Por Justin Kim