Land sat empty between Templeton Hills church and the elementary school. The members had dreamed for years about what to do with the land—some suggested building a health clinic, others a community center. When Pastor Zac Page arrived, he was excited about these ideas but unsure how to press forward without the needed money.
"One day I drove into the parking lot, looked into the open field and thought, What about an organic farm? Organic farming is kind of big in our area—there are a lot of farmers markets." He thought and prayed about this idea with his wife when he returned home.
A young family had recently arrived at Templeton Hills church who had the dream of becoming farmers. Page decided to ask them about the idea of pursuing that dream on the church grounds. He approached Matt Giese, who was on a tractor helping with the church grounds, and told him about the idea. 
Giese jumped off the tractor and said, "Are you serious? My wife and I have been praying about this idea. We thought, What if we started our farm on the church grounds? But we didn't think the church would let us do that."
Many doors opened during the process of making this idea into a reality. The school principal told them that the union wanted people to submit evangelism ideas that could be helped. The church group put the farm idea together, and the union was willing to submit about $15,000 for it—and the conference gave $5,000.
Although $20,000 was still not enough to get started, many more doors opened. Some of the equipment and materials were found for far less money than they were worth, and the money they had was able to cover all of the necessary pieces to have the farm ready. The church hired Giese part time and the mission moved forward. 
In February 2020 they held a grand opening for the community, inviting people to visit and see what would be available. Then everything shut down because of the pandemic. Thankfully, they were able to keep most of what they were working on open.
"It was a huge blessing for our community, because they really needed space to be able to come outside, eat healthy, and engage with the community and see where the needs are," said Giese. Page added that he believes they made even more friends during the pandemic than the previous five years of him being at the church in ministry.
The farm is normally open 9 a.m.-12 p.m. on Sundays, and anyone is able to help out in any way they are able. Many people will simply walk onto the farm and volunteer to become involved. "We encourage everybody to come and participate," said Giese. "Anybody in all walks of life can join in, no matter what your skill or abilities are; there are easy things to do and difficult things to do."
There are many people who have been impacted by the ability to be involved with the farm. "We've become involved with different homeless ministries through this," said Page. "A nursery donated 60 fruit trees to us because they just love what is happening here. There's a beekeeper who keeps a couple of hives here, so that enables us to give out honey sometimes. There's a guy who rents machinery and fixes small engines, and he'll let us use any equipment any time because he and his wife just love the farm. So I guess it's just really helped the community know the Adventist Church more than we've been known in the past."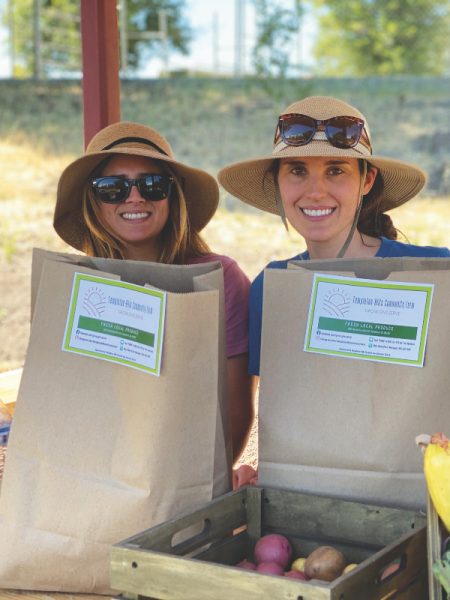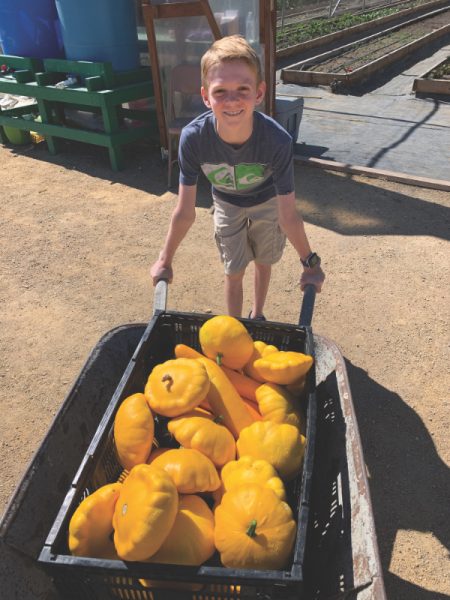 If this kind of outreach project is something your church is interested in, Page says that first of all you should pray to ask if this is the right ministry for your church. And pray that God brings the right people for this project. If you would like to contact Matt Giese (mgiese87@gmail.com), he has helped other churches start something similar and would be happy to talk about starting this kind of outreach project in your church. 
____________________
By Brennan Hallock
Crecer, dar y servir en la granja comunitaria de Templeton Hills
El terreno entre la iglesia de Templeton Hills y la escuela primaria estaba vacío. Los miembros habían soñado durante años en qué hacer con el terreno: algunos sugirieron construir una clínica de salud, otros un centro comunitario. Cuando el pastor Zac Page llegó, estaba entusiasmado con esas ideas, pero no estaba seguro de cómo seguir adelante sin el dinero necesario.
«Un día conduje hacia el estacionamiento, miré hacia el terreno y pensé: ¿qué tal una granja orgánica? La agricultura orgánica es algo importante en nuestra área, hay muchos mercados de agricultores». Pensó y oró acerca de esa idea con su esposa cuando regresó a casa.
Una familia joven había llegado recientemente a la iglesia de Templeton Hills que tenía el sueño de convertirse en agricultores. Page decidió preguntarles sobre la idea de realizar ese sueño en los terrenos de la iglesia. Se acercó a Matt Giese, que estaba en un tractor ayudando en el terreno de la iglesia, y le contó sobre su idea. 
Giese saltó del tractor y dijo: «¿Habla en serio? Mi esposa y yo hemos estado orando por eso. Pensamos, ¿qué pasaría si comenzásemos nuestra granja en el terreno de la iglesia? Pero no pensamos que la iglesia nos dejaría hacerlo».
Muchas puertas se abrieron durante el proceso de hacer esa idea realidad. El director de la escuela les dijo que la unión quería que la gente presentase ideas de evangelismo para proveer fondos. El grupo de la iglesia presentó la idea de la granja y la unión estuvo dispuesta a aportar alrededor de $15,000 y la conferencia $5,000.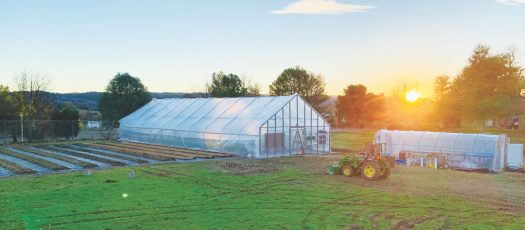 Aunque $20,000 aún no era suficiente para comenzar, se abrieron muchas más puertas. Algunos de los equipos y materiales se encontraron por mucho menos de su valor y el dinero que tenían pudo cubrir todas las partes necesarias para tener la granja lista. La iglesia contrató a Giese a tiempo parcial y la misión siguió adelante.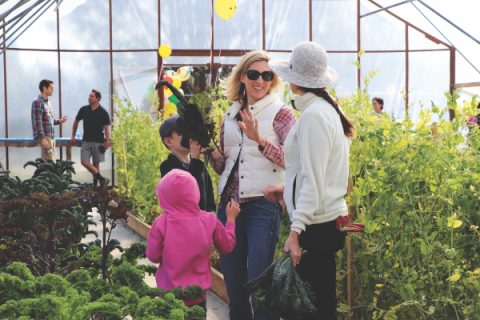 En febrero de 2020 celebraron una gran inauguración para la comunidad, invitando a las personas a visitar y ver qué estaría disponible. Pero todo se cerró debido a la pandemia. Afortunadamente, pudieron mantener abierta la mayor parte donde estaban trabajando.
«Fue una gran bendición para nuestra comunidad, porque realmente necesitaban espacio para poder salir, comer sano y comprometerse con la comunidad y conocer sus necesidades», dijo Giese. Page agregó que cree que hicieron más amigos durante la pandemia que en los cinco años anteriores.
La granja normalmente está abierta de 9 a.m. a 12 p.m. los domingos y cualquiera puede ayudar de cualquier manera que pueda. Muchas personas simplemente entran a la granja y se ofrecen como voluntarios para involucrarse. «Alentamos a todos a venir y participar», dijo Giese. «Cualquier persona en todos los ámbitos de la vida puede participar, sin importar cuál sea su habilidad; hay cosas fáciles y cosas difíciles que hacer».
Muchas personas se han visto beneficiadas al participar en la granja. «Nos hemos involucrado con diferentes ministerios para personas sin hogar a través de esto», dijo Page. «Un vivero nos donó 60 árboles frutales porque les encanta lo que estamos haciendo. Hay un apicultor que tiene un par de colmenas aquí, por lo que eso nos permite dar miel a veces. Hay un tipo que alquila maquinaria y arregla motores pequeños y nos deja usar cualquier equipo en cualquier momento porque él y su esposa aman la granja. Así que supongo que realmente ayudó a la comunidad a conocer a la Iglesia Adventista más de lo que se nos conocía en el pasado».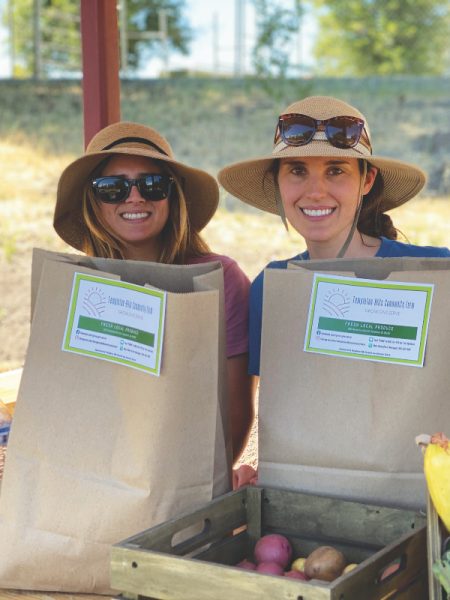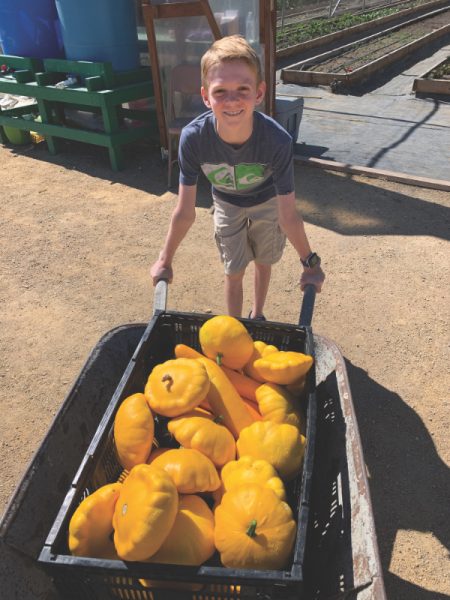 Si este tipo de proyecto misionero es algo en lo que su iglesia está interesada, Page dice que en primer lugar debe orar para inquirir si ese es el ministerio adecuado para su iglesia. Y orar para que Dios traiga a las personas adecuadas para ese proyecto. Matt Giese puede ser contactado a su correo electrónico: mgiese87@gmail.com. Ha ayudado a otras iglesias a comenzar algo similar y estaría encantado de hablar sobre como iniciar ese tipo de proyecto misionero en su iglesia. 
____________________
Por Brennan Hallock