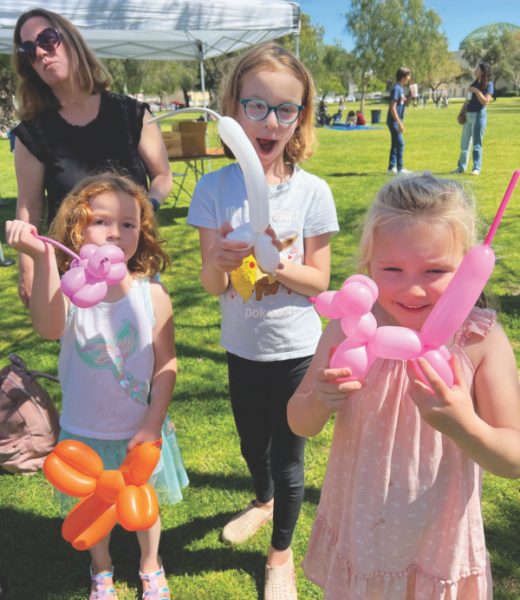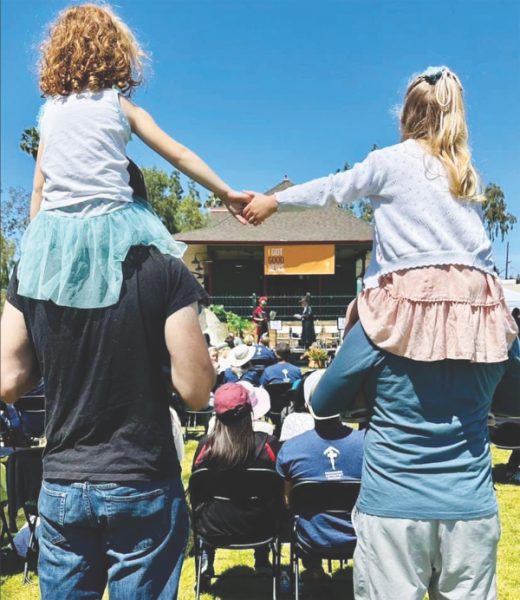 On Easter Sabbath, the Escondido church hosted an event dedicated to connecting with their community. Planning for this event began in November of 2022. Pastor Laffit Cortes, who started as lead pastor just a month prior, said the committee leaders expressed their sincere desire for the church to continue effectively investing in the local community. Escondido church previously hosted block parties on their campus, so Cortes felt that developing a similar event but hosting it in a public space would increase the number of people with access to it. "We could bring church to the community," said Cortes. And so, planning for the Easter celebration began.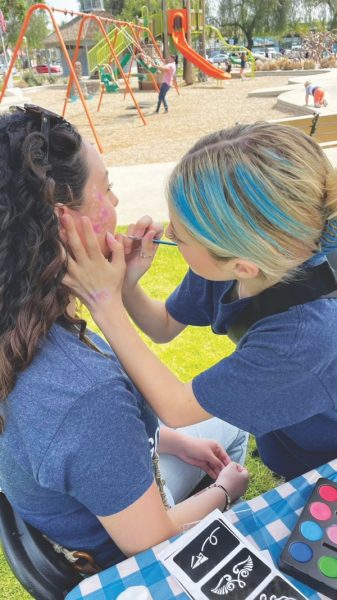 The planning team began by securing a location. They contacted City Hall to inquire about Grape Day Park. This park was ideal as it is in the city's center and across from a children's museum. Initially, the City Council declined the request, but with the help of Deputy Mayor Joe Garcia, a fellow local Adventist pastor, the team was eventually able to secure the location. Along with choosing an easily accessible site, the team wanted to offer food to everyone who attended the event. They were able to utilize contacts from their previous block parties and provide a food and ice cream truck. They also offered exciting activities such as face painting, inflatables, balloon animals, and games for the attendees.
Perhaps the most impactful part of the day came from the intentional spiritual aspects of the event. The children's director and team organized children's programs. They wrote and performed a skit, and a special message was curated for the attendees.
In total, there were 600 meals served. "Some of the people that ate likely didn't have anything else to eat that day," said Cortes. The team collected 40 Bible study interests, and some youth attendees exchanged contacts. During subsequent weeks, different visitors to Escondido church expressed that the event led them to know about the church. "That was the purpose," said Cortes. "The community doesn't know us, and we intend to change that." He aims to do this every Easter and Christmas to foster trust and a consistent connection with the community.
____________________
By Ezrica Bennett
Iglesia de Escondido organiza Pascua para la comunidad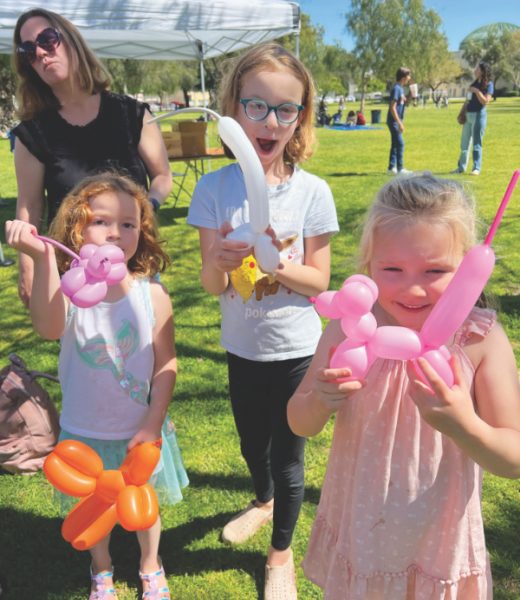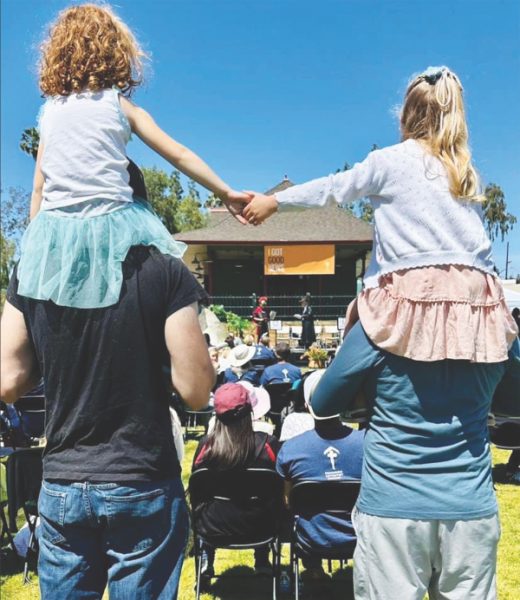 El sábado de Pascua, la iglesia de Escondido organizó un evento dedicado a conectarse con su comunidad. La planificación de ese evento comenzó en noviembre de 2022. El pastor Laffit Cortés, quien comenzó como pastor solo un mes antes, dijo que los líderes del comité expresaron su sincero deseo de que la iglesia continuase invirtiendo efectivamente en su comunidad. La iglesia de Escondido anteriormente organizaba fiestas en su campus, por lo que Cortés sintió que desarrollar un evento similar pero organizarlo en un espacio público aumentaría el número de personas que asistiesen. «Podríamos llevar la iglesia a la comunidad», dijo Cortés. Y así, comenzó la planificación para la celebración de Pascua.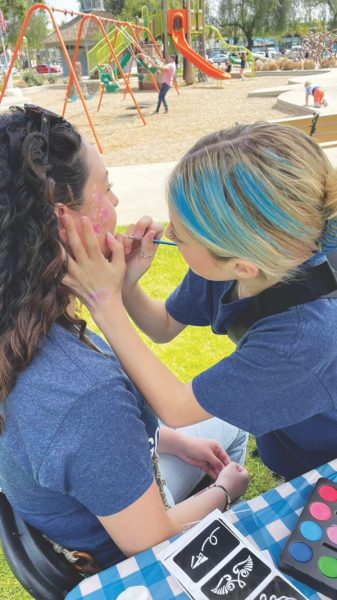 El equipo de planificación comenzó asegurando una ubicación. Se pusieron en contacto con el Ayuntamiento para inquirir acerca del Grape Day Park. Ese parque era ideal ya que está en el centro de la ciudad y frente a un museo para niños. Inicialmente, el Concilio Municipal rechazó la solicitud, pero con la ayuda del vicealcalde, Joe García, que es un pastor adventista, el equipo finalmente pudo asegurar la ubicación. Además de elegir un sitio de fácil acceso, el equipo quería ofrecer comida a todos los que asistiesen al evento. Pudieron utilizar contactos de sus fiestas de bloque anteriores y proporcionar un camión de comida y helados. También ofrecieron actividades interesantes como pintura facial, inflables, animales con globos y juegos para los asistentes.
Quizás la parte más impactante del día vino de los intencionales aspectos espirituales del evento. El director y el equipo de niños organizaron programas infantiles. Escribieron y realizaron un sketch, y un mensaje especial fue preparado para los asistentes.
En total, se sirvieron 600 comidas. «Algunas de las personas que comieron probablemente no tenían nada más para comer ese día», dijo Cortés. El equipo obtuvo 40 interesados en estudios bíblicos y algunos jóvenes intercambiaron contactos. Durante las semanas siguientes, diferentes visitantes de la iglesia de Escondido expresaron que el evento los hizo conocer la iglesia. «Ese era el propósito», dijo Cortés. «La comunidad no nos conoce y tenemos la intención de cambiar eso». Su objetivo es hacerlo cada Pascua y Navidad para fomentar la confianza y una conexión constante con la comunidad.
____________________
Por Ezrica Bennett