Black Adventist women are as integral to the early history of Adventism as to the histories of the civil rights movement, the women's rights movement, and the United States itself. This is exemplified in the stories of Sojourner Truth, Rosetta Douglass-Sprague, Louise Helen Norton Little, and Irene Amos Morgan Kirkaldy.
Their witness and legacy draws on the connection between their lived experience, their religious belief, and the social contexts in which they lived. None lived for herself alone; each looked for practical solutions that would improve the plight of others and named the social ailments that confronted her respective generation.
The theology, social ethic, and worldview of each of these remarkable women can teach us new ways of seeing God, living out our calling, and advocating for the important work that Black Adventist women are doing in America today—both in the pews and behind the pulpit.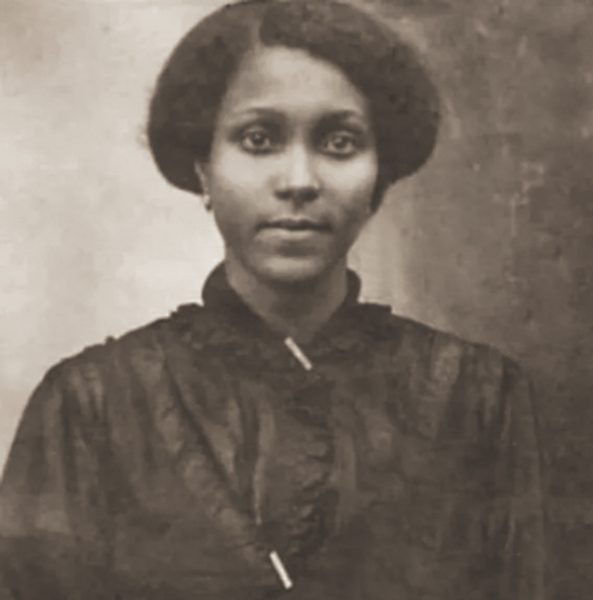 Louise Helen Norton Little (1897-1989), the mother of Malcolm X, is another Black Adventist woman whose personal convictions and love of education influenced some of the most pivotal moments in American history. Born on the island of Grenada, biographical and family research indicates that Little was the product of the rape of a young Grenadian girl by an older white man, which informed Little's political views and emphasis on Black empowerment.1
Little left her homeland in 1917 and migrated to the U.S. after marriage.2 After having seven children together, her husband Earl was killed in 1931 amid questionable circumstances, and the family plunged into poverty. She moved her family from Nebraska to Michigan, where she was befriended by white Adventists and converted to Adventism in 1934.
Her son Malcolm reflected on his boyhood interactions with church members, noting that "The Adventists felt that we were living at the end of time, that the world soon was coming to an end. But they were the friendliest white people I had ever seen."3
"The history of Grandma Little is so important to black women," her granddaughter Deborah Jones says.4 Little's Black empowerment efforts and influence on her son Malcolm also make her a significant figure in the histories of 20th-century America, Pan-Africanism, and diasporic protest. "Passionately committed to black self-determination and fiercely proud of African-descended people, she emerged as an important grassroots leader" according to one historian.5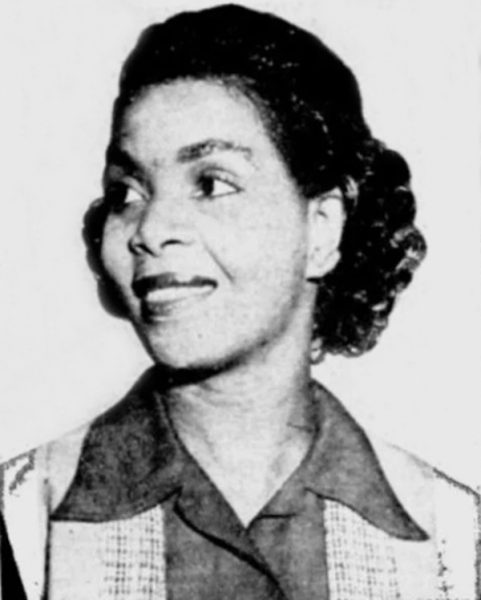 Irene Amos Morgan Kirkaldy (1917-2007), the granddaughter of Virginian slaves, was born into a devout Adventist family in Baltimore, Maryland. Quitting school at age 15 to help support her family in the midst of the Great Depression, she was raised not to question authority. But in July 1944, more than a decade before Rosa Parks' famous bus protest in Montgomery, Alabama, Morgan refused to give up her seat on a Greyhound bus traveling north from Virginia to Maryland. A young working mother with two small children at the time, she had suffered a miscarriage and was visiting family before returning home to Baltimore on July 16, 1944, for a doctor's appointment.6
On the way, the crowded bus picked up a white couple; the driver then told Morgan and her seatmate to move according to Virginia law at the time. Exhausted, Morgan refused and further objected when a policeman boarded the bus and tried forcibly to drag her off. She was jailed for resisting arrest but refused to plead guilty for violating the "Jim Crow" segregation laws.
The lawsuit that resulted—Irene Morgan vs. the Commonwealth of Virginia—went to the U.S. Supreme Court and was argued by Thurgood Marshall, then-Chief Counsel for the NAACP Legal Defense Fund. Like Sojourner Truth, Morgan won her case. In 1946, the 6-1 decision outlawed racial segregation on interstate buses and passenger travel and made Morgan an Adventist civil rights pioneer.7
Morgan's courage and integrity created legal precedent for the anti-segregation cases that followed. Her victory also inspired the interracial Congress of Racial Equality (CORE) to conduct "Freedom Rides" in 1947 and 1961 that challenged discriminatory policies through direct action. In 2000, Bill Clinton awarded Morgan the Presidential Citizens Medal, the second highest honor for U.S. civilians.8
_____________________________
1    Julie Wurth, "Activist's Mom 'Stood Her Ground," The News-Gazette (April 7, 2016). Online at https://www.news-gazette.com/news/activists-mom-stood-her-ground/article_69d583d7-329c-5b09-91e8-6d89704bcf0c.html. 
2    Erik McDuffie and Komozi Woodward, "If You're in a Country that's Progressive, the Woman is Progressive," Biography 36:3 (Summer 2013), p. 513. See also Merle Collins, "Louise Langdon Norton Little, Mother of Malcolm X," Caribbean Quarterly 66:3 (Aug. 26, 2020), pp. 346-369. 
3    Malcolm X photograph and quote included online at https://www.blacksdahistory.org/quotes. 
4    Wurth, ibid.
5    Erik S. McDuffie, "The Diasporic Journeys of Louise Little: Grassroots Garveyism, the Midwest, and Community Feminism," in Women, Gender, and Families of Color 4:2 (Fall 2016), pp. 146-170. 
6    "Irene Morgan Kirkaldy (1917-2007)," Maryland State Archives (Biographical Series). 
7    Samuel G. London Jr., Seventh-day Adventists and the Civil Rights Movement (Jackson: University Press of Mississippi, 2009), pp. 105-106.
8    Ansel Oliver, "U.S. Civil Rights Pioneer Irene Morgan Kirkaldy Remembered for Courage," Adventist News Network (Aug. 19, 2007).