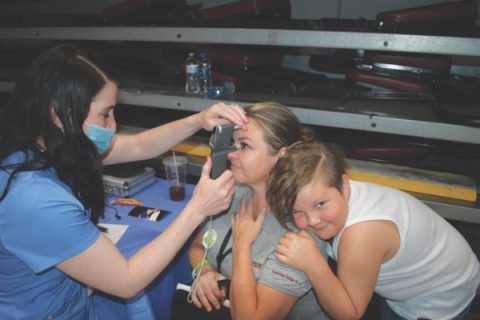 Arizona SonShine held its seventh annual event in Prescott Valley, Arizona, on June 16 and 17, 2022. The organizers and volunteers believe that to reach people's hearts with the love of Jesus, their physical needs must be met first—then they are able to hear about Jesus. Known as "Christ's Method Alone," this is what Arizona SonShine is all about. "We believe it, we live it, and we see the results!" is part of the motto that drives the efforts of the organization.
Dental services like fillings, extractions, and cleanings were offered. In the vision section, doctors and technicians offered eye exams and glasses for those who needed them. In the medical department, people were treated by general practitioners, nurse practitioners, diabetes counseling, naturopathic care, and foot care specialists. A healthy living booth offered counseling for various health aspects, which include the Eight Laws of Health. Yavapai County also brought a large group of volunteers who offered WIC (Women, Infants, and Children), family planning, vaccines, etc.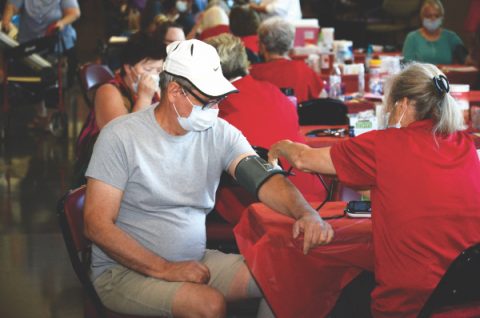 One of the biggest concerns this year was getting enough volunteers, both professional and non-professional, to sign up to help. Organizers prayed and placed the concern in the Lord's hands, and by the time of the event they had everyone they needed to make it successful.
At the Prescott Valley event, 308 guests were served. Exit surveys revealed 29 requests for programs on plant-based cooking, 25 for healthy diet, 20 for depression recovery, 20 for stress management, 17 for grief recovery, 13 for cardiac health, 12 for aging gracefully, 11 for money management, 10 for children's activities, 10 for estate planning, nine for Bible study, eight for diabetes reversal, seven for stop smoking, and five for addiction recovery. Follow-up programs by the local church are an essential part of reaching the people for Jesus.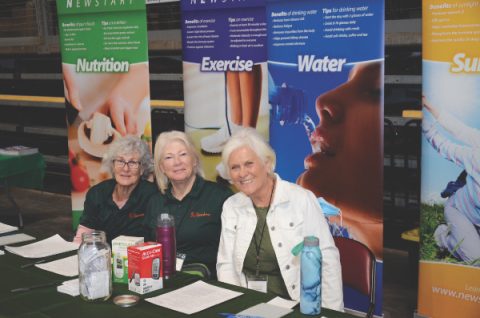 Arizona SonShine is a non-profit entity of the Arizona Conference that is funded by donations. Because of the support of the Arizona Conference, the Pacific Union Conference, the North American Division, and numerous grants and donations by individuals who believe in the mission, they have been able to continue this ministry. This has allowed the organizers to provide free services and follow-up programs to those who need it.
There will be other events each year throughout the state. To see what future events are coming up, visit www.arizonasonshine.com.
____________________
By Cathy Fields