A new partnership between Pacific Union College and Adventist Health will help better serve rural communities in Central and Northern California by establishing a new Associate of Science in Nursing program. The new program is open to community members and Adventist Health employees living in Lake and Mendocino counties.
"Partnering with nursing schools is the best way for hospitals to ensure there is a pipeline for recruitment of nurses," said Kimberly Dunker, chair of the PUC Department of Nursing. "Because of the long-standing history between our Adventist organizations, we are able to not only partner but share the same values and beliefs for nursing education and talent acquisition."
"This is a great celebratory chapter in Adventist Health's partnership with PUC," said Eric Stevens, president of the Adventist Health Northern California Network and Hawaii State Network, who is a 1985 graduate of PUC's nursing program. "Bringing both of us together will only lend more expertise toward higher quality care systemwide. It is imperative for all of us to find collaborative spaces for the future of healthcare."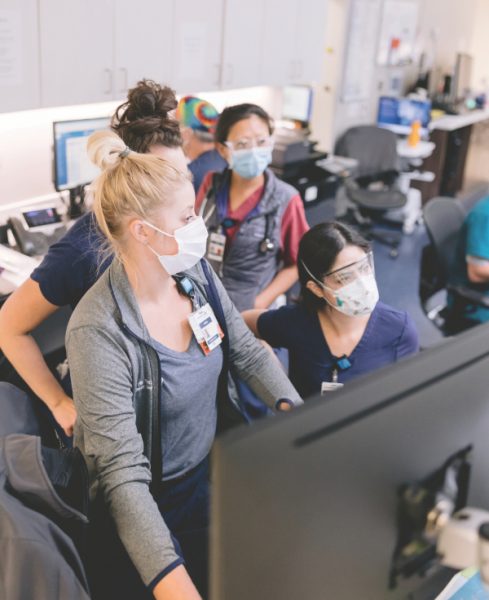 The addition of nursing students at PUC was approved by the California Board of Registered Nursing and the Education Licensing Committee. This hard-won achievement is the result of a two-year collaborative effort by PUC and Adventist Health to establish new nursing education centers in underserved areas. The new program will use training facilities in the Adventist Health North Coast Network for the majority of skills lab instruction at sites including Clear Lake, Ukiah Valley, Howard Memorial (Willits), and Mendocino Coast (Fort Bragg).
With this new program in place, there is now a clear path for students interested in fulfilling a calling to become a nurse, from entry-level medical assistantship through to a master's degree. Students can become a medical assistant through programs offered at Adventist Health locations, then complete an ASN degree at Adventist Health sites in Lake and Mendocino counties, and then go on to earn bachelor's and master's degrees in nursing through PUC's online programs.
"Our priority in these programs is to provide flexible, hybrid education that allows a working adult to continue supporting themselves and their family while pursuing their education," said Doris Tetz Carpenter, HR Executive of Talent Strategy for Adventist Health. "We are blessed that after two years of partnering with PUC and the Board of Registered Nursing, this program expansion will support local access to nursing degrees, and we look forward to continuing to expand this program across other communities."
Jacalyn Liebowitz, Chief Nursing Officer for Adventist Health, notes that local education is key to supporting our communities. "The partnership with Pacific Union College allows for our own employees and community members to receive an excellent nursing education close to home," said Liebowitz. "By expanding access to professional pathways through clinical education, we are providing access to higher paying jobs for the local community and investing in the future of healthcare."
  Learn more about the new ASN program at puc.edu/adventist-health.
____________________
By Kim Strobel
Adventist Health y PUC amplían programa de enfermería
Una nueva asociación entre Pacific Union College y Adventist Health ayudará a servir mejor a las comunidades rurales en el centro y norte de California al establecer un nuevo programa de Associate of Science in Nursing. El nuevo programa está abierto a miembros de la comunidad y empleados de Adventist Health que viven en los condados de Lake y Mendocino.
«Asociarse con las escuelas de enfermería es la mejor manera para que los hospitales garanticen que haya un canal para el reclutamiento de enfermeras», dijo Kimberly Dunker, directora del departamento de enfermería de PUC. «Debido a la larga historia entre nuestras organizaciones podemos no solo asociarnos, sino compartir los mismos valores y creencias para la educación de enfermería y la adquisición de talentos».
«Este es un gran capítulo de celebración en la asociación de Adventist Health con PUC», dijo Eric Stevens, presidente de Adventist Health Northern California Network y Hawaii State Network, quien se graduó en 1985 del programa de enfermería de PUC. «El unirnos solo brindará más experiencia para una atención de mayor calidad en todo el sistema. Es imperativo que encontremos espacios de colaboración para el futuro de la atención médica».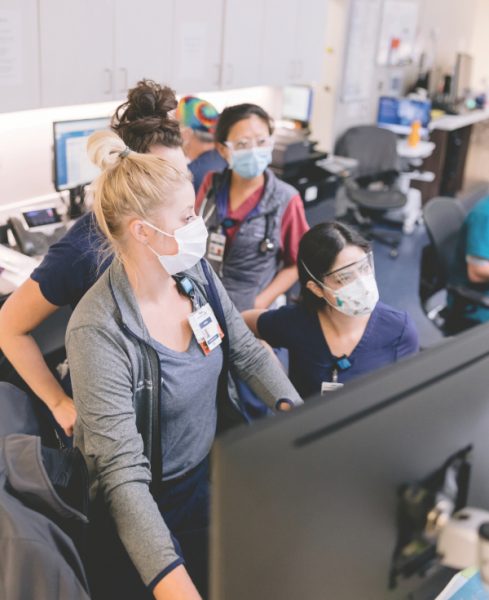 La adición de estudiantes de enfermería en PUC fue aprobada por el California Board of Registered Nursing y el Education Licensing Committee. Ese logro duramente ganado es el resultado de un esfuerzo de colaboración de dos años por parte de PUC y Adventist Health para establecer nuevos centros de educación de enfermería en áreas desatendidas. El nuevo programa utilizará instalaciones de capacitación en Adventist Health North Coast Network para la mayoría de la instrucción de laboratorio de habilidades en sitios como Clear Lake, Ukiah Valley, Howard Memorial (Willits) y Mendocino Coast (Fort Bragg).
Con este nuevo programa en su lugar hay ahora un camino claro para los estudiantes interesados en cumplir con un llamado para convertirse en enfermeros, desde la asistencia médica de nivel inicial hasta una maestría. Los estudiantes pueden llegar a ser asistentes médicos a través de programas ofrecidos en lugares de Adventist Health, completar un título de ASN en sitios de Adventist Health en los condados de Lake y Mendocino, y obtener títulos de licenciatura y maestría en enfermería a través de los programas en línea de PUC.
«Nuestra prioridad en estos programas es proporcionar una educación flexible e híbrida que permita a un adulto que trabaja continuar manteniéndose a sí mismo y a su familia mientras continúa su educación», dijo Doris Tetz Carpenter, ejecutiva de recursos humanos de Adventist Health. «Tenemos la bendición de que después de dos años de asociarnos con PUC y el Board of Registered Nursing, esta expansión del programa apoyará al acceso local a los títulos de enfermería, y esperamos continuar expandiendo este programa a otras comunidades».
Jacalyn Liebowitz, directora de enfermería de Adventist Health, señala que la educación es clave para apoyar a nuestras comunidades. «La asociación con Pacific Union College permite que nuestros empleados y miembros de la comunidad reciban una excelente educación en enfermería cerca de casa», dijo Liebowitz. «Al ampliar el acceso a las vías profesionales a través de la educación clínica, estamos proporcionando acceso a empleos mejor remunerados para la comunidad e invirtiendo en el futuro de la atención médica».
Obtenga más información sobre el nuevo programa ASN en puc.edu/adventist-health.
____________________
Por Kim Strobel