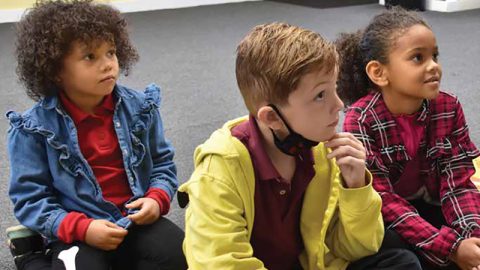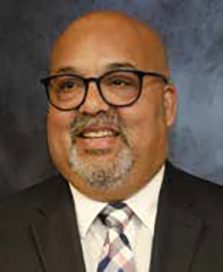 When you're a fourth-generation Adventist whose mother served as a teacher and administrator in Adventist schools for over 45 years and whose grandfather was personally counseled by Ellen White to attend Oakwood University, it's almost inevitable that you too will follow a similar educational path. And for Brian Allison, principal of Glenview Adventist Academy in Phoenix, Arizona, there is no path he'd rather be on than the one provided by his rich Adventist heritage, one he fully embraces as his own.
Born in South Bend, Indiana, near Notre Dame University in the shadow of the famed "Touchdown Jesus" mural, Allison credits his parents with being "the best parents anyone could have." Allison remembers his late father, Harold M. Allison Sr., a graduate of Shiloh Adventist Academy in Chicago, as being a great example to his four sons: Brian, Harold, Marvin, and Michael. Allison Sr. never was able to finish college due to taking care of the family farm while his brothers served in the Korean War.
Allison's mother, Bonnie S. Allison, a graduate of Battle Creek Academy and Emmanuel Missionary College (now Andrews University), spent 45 years either as a teacher or a principal in the Adventist school system. All four Allison brothers attended Adventist schools their entire lives, including graduating from Andrews University and going on to serve in ministry and healthcare.
Despite his strong foundation in faith and Adventist education, the path was not always an easy or linear one for Allison. Middle school was relatively laid back for him; he didn't see the need to exert much effort, given that teachers tended to go easier on him since his mother was the principal.
In high school, he got involved in sports without worrying much about his grades. His firm but loving father, however, didn't let it slide, and the young athlete was in for an awakening, finding that he would actually have to put forth effort to do well in school, unlike his middle school days. "It was by the grace of God and teachers who cared about me that I was able to graduate from South Lancaster Academy," Allison recalled.
College was next and, unfortunately, it didn't go much better; school was still quite challenging. Allison decided to take time off his third year at Andrews and find a job instead. He began working for the YMCA, going on to become salaried staff. After five years, he decided to try college one more time and found that, with a bit more maturity, school was a more pleasant experience. With a jam-packed academic schedule, near full-time job, and a slot on the gymnastics team at Andrews, he averaged a 3.6 GPA; however, he was still about a full year of classes away from completing his studies when he decided to accept an invitation to be the Task Force Assistant Boys Dean at Georgia Cumberland Academy (GCA).
"That experience was one of the greatest experiences I'd had up to that point. Working, teaching, and mentoring young men was awesome," he said. "It was something I knew I wanted to do from that point on. But God had other plans."
After his year at GCA, Allison went to work for his father and then got what he thought at the time was his dream job as a grounds crew member at a private country club. After nine months at the country club, he was offered a position as assistant to the head greens superintendent, and three months after that the club management offered him full tuition to attend Penn State University to obtain a Greens Superintendent Certification and the guarantee of a position with the club, a house on the golf course, and a six-figure salary.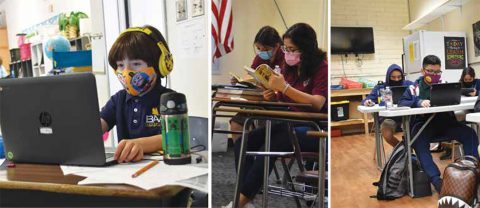 "What about going back to Andrews to finish?" his mother asked when Allison told her the news. He told his mother that this was an incredible opportunity that he would be a fool to pass on, but he also promised her he would do his best to go back to Andrews. After submitting several requests to Andrews, which he was certain would be rejected but weren't, once again Allison found himself packing up his car and heading to Berrien Springs to give his education a third shot.
The third shot proved to be the charm, because not only did he finally complete his studies, he also met his wife. Today, Brian and Tanna-Marie Allison have been married 29 years and have one daughter, who is also a product of Adventist education and now runs a successful videography business. Currently, the Allisons are both employed by the Arizona Conference. Tanna serves as vice principal at Thunderbird Adventist Academy.
"Adventist education is the only reason I am where I am today. I was given plenty of opportunities to do other things," he said. "But God, through the prayers of my mother, made sure to guide me back to Adventist education. I have met so many wonderful people who have made a difference in my life. As I have gotten older, I realize that those teachers, mentors, colleagues, and friends all played a major role in who I am today."
For Brian Allison, the ultimate value of Adventist education transcends academics. "We can educate and graduate doctors, lawyers, pastors, teachers, and even the president of the United States, because they all have to go to school somewhere," he said. "But if we do this and fail to give them the tools to stand in the Day of the Lord, then we have failed. If we introduce our students to their Best Friend for eternity and give them the tools to stand in the Day of the Lord, we have succeeded."
Even beyond the spiritual element, Allison believes Adventist education is still a worthwhile investment. "There are great schools in every realm of education. But I truly believe Adventist schools make a difference because, regardless of their size, when you are in an Adventist school, you are in a family. And being part of a family, I believe, is the difference that Adventist schools make."