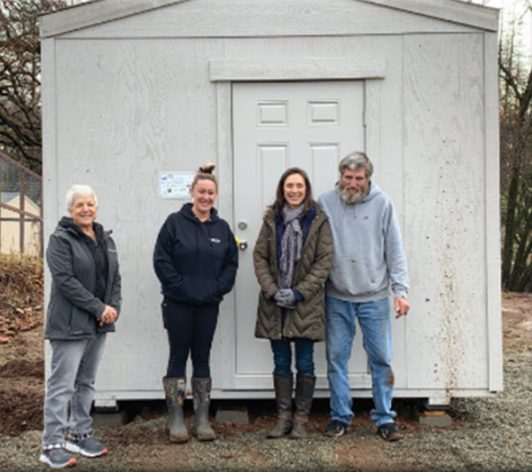 Focusing on love is how the Paradise church engages its call to ministry in Butte County. They have three focused and community-relevant ministries: Love Paradise, Love Gives, and Love Builds.
All three ministries are coordinated by Joelle Chinnock, disaster recovery and development director. In 2018, the Camp Fire destroyed Paradise, including the Adventist church. However, as Chinnock explained, "It's an amazing opportunity for us. No church building? No problem! Church ministry didn't stop because members continued to focus on helping neighbors rebuild before addressing their church facility needs."
Through Love Paradise, they coordinated community service days, such as a community clean-up on Earth Day. The school participated with community service groups to plant flowers and fruit trees, designed and built garden beds, conducted weed abatement work, and created a horse corral for a local program that supports emotional wellness and healing for trauma survivors. Moreover, sophomores from Paradise Adventist Academy painted a mural at Feather River Adventist School in Oroville to improve school visibility from the main highway.
Through a partnership with Adventist Health,* Love Gives receives items such as furniture, household appliances, and other items that are then given free to applicants affected by the wildfire. Operated out of the Center Street Warehouse in downtown Paradise, Love Gives has touched the lives of more than 1,200 adults and 550 children since the program began in June 2021. An estimated total value of $1.2 million in essential goods has been shared.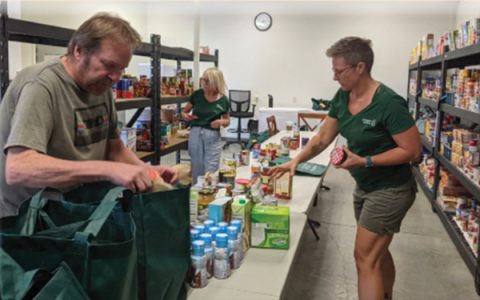 Love Builds was developed to help residents rebuild their lives. In 2021, program volunteers coordinated a home rebuilding project for an 83-year-old widow who was uninsured and unable to rebuild on her own. Chinnock noted, "We were so happy to be able to make this happen, but the project was much larger than we expected. As we move forward, we are reassessing how we can continue to make Love Builds effective and efficient."
Chinnock summed it up, "These ministries are truly a church without walls. Sharing love has been the primary focus of Paradise Adventist church, and now the love is coming back to us. Plans are being made for our own church home!"
*Adventist Health partners with World Vision, which obtains the donated goods from large retailers, then ships them to their partners for local distribution through organizations such as Love Gives.
____________________
By Ken Miller