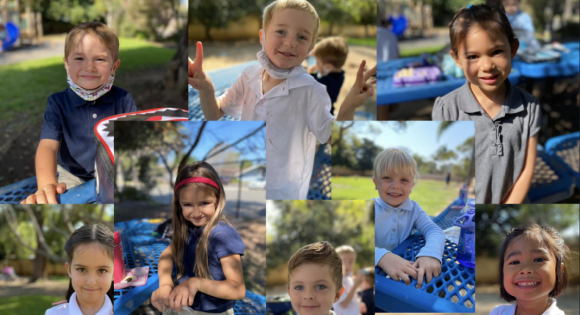 These smiling faces say it all! Being outside with friends is oh so fun. Recently at Oceanside Adventist Elementary, a few of their Kindergarten students got their pictures taken while enjoying a snack time, fresh air, sunshine, and friends in the great outdoors. Students at OAE recently shared why they love their school in a video shared on social media! Watch the video via the link below.
Hear Oceanside Adventist School's students share why they love their school. 
Did you know?
The Adventist network of schools is the largest Protestant educational system in the world and includes preschool, elementary, and secondary schools, along with college- and university-level education. Our schools boast high achievement scores and an array of extracurricular advantages, including a focus on service, leadership, and community engagement.
Learn more about Adventist Education.