February 21, 2023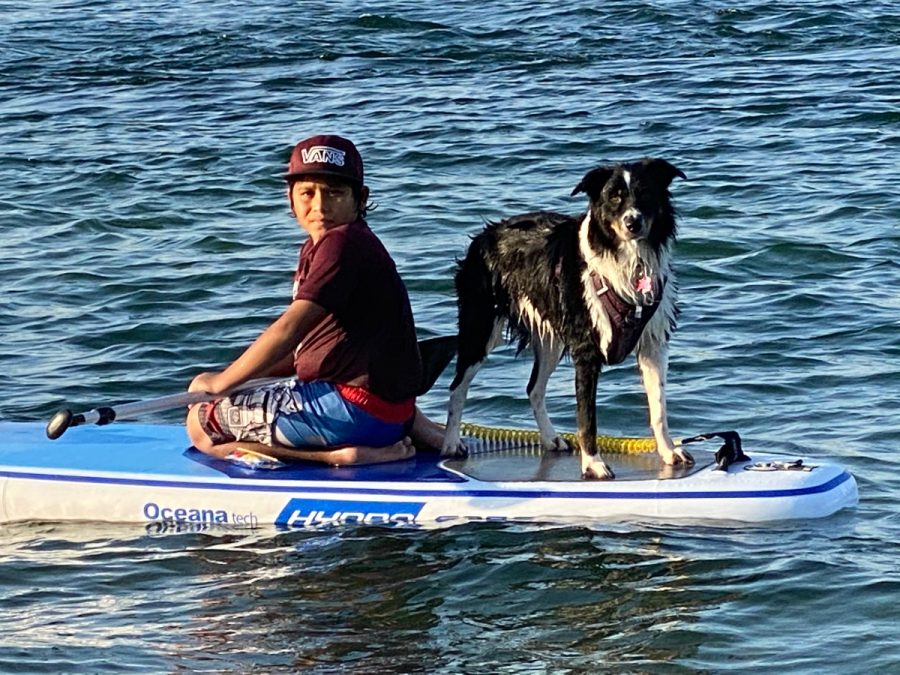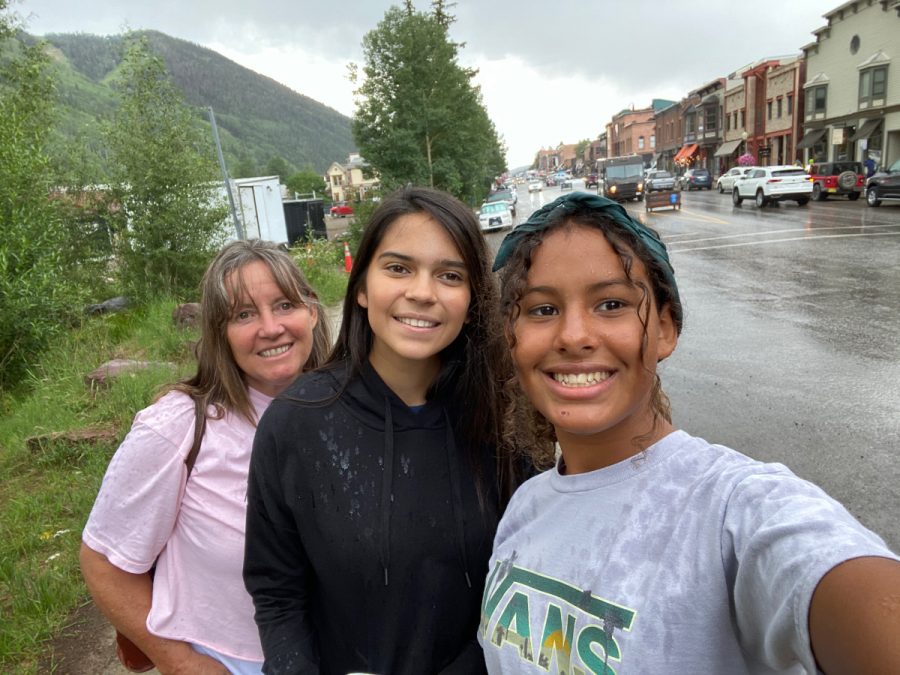 Needles Adventist Christian School (NACS) students are given the opportunity to learn outside of their small rural town, plus go skiing. Oceanside Adventist Elementary (OAE) students are developing their skills and reading to preschoolers, plus they enjoyed a yearly Christmas tradition!
Needles Adventist Christian School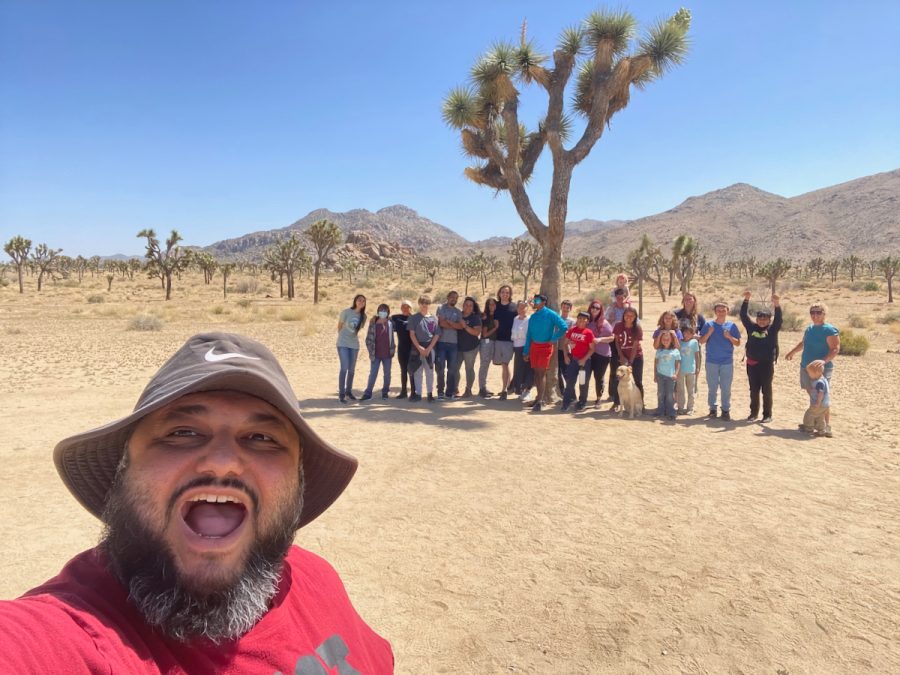 Excursions and Adventures, Learning and Growing in Needles
Boasting just under 5,000 inhabitants, right on the border of Arizona, Needles is a small rural California town. While many appreciate its small-town charm, living in an area like that can limit children's exposure to exciting experiences in comparison to those who live in big cities. 
With its 18 K- 8 students, Needles Adventist Christian School proves to be the exception.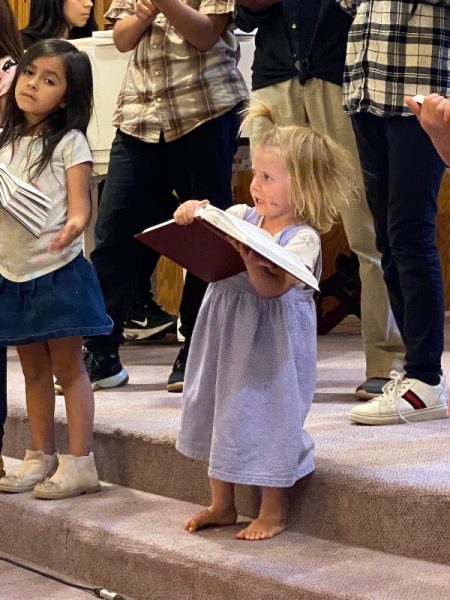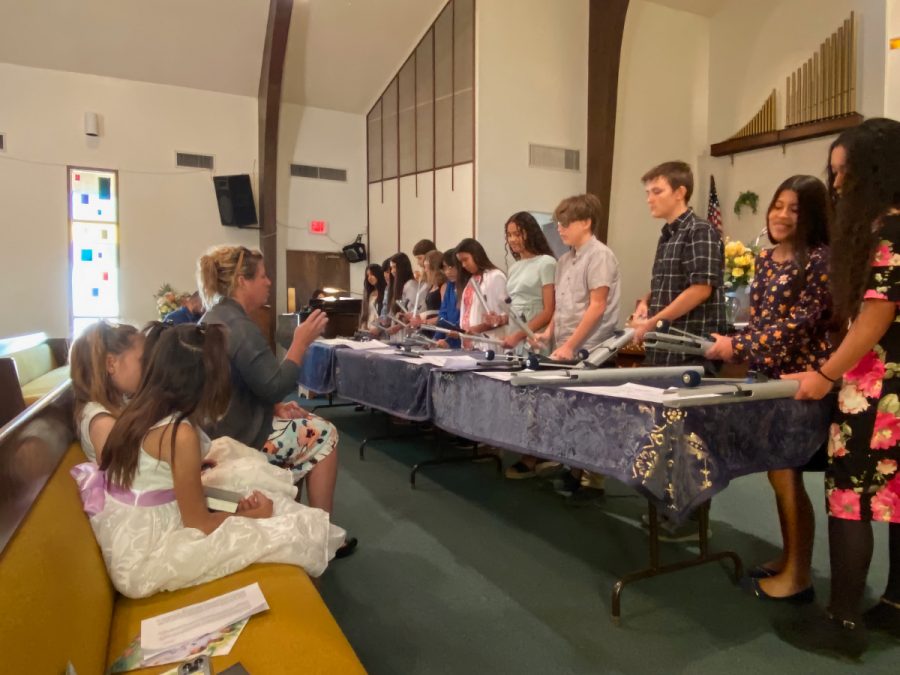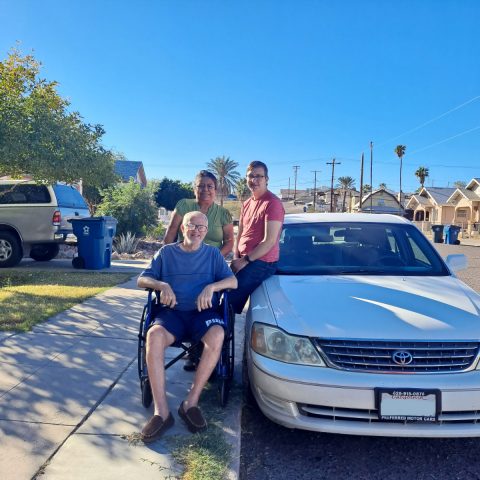 From leading out in church programs in Yucca Valley, Barstow, and Needles itself, to singing in choir and playing the chimes, bells, and piano, students are learning to overcome their fears of public speaking. They are spreading God's message, praying, and sharing heavenly music! 
Moreover, the students are engaging in service by collecting food and clothing, then donating to families in need. They also raise money every year to help feed families in India. 
Aside from enriching spiritual growth, students at NACS are given every opportunity available to expand their knowledge and experience new things. They've had the opportunity to go to the Loma Linda Simulation Lab, which was a thrill. Plus, they were able to go whale watching—and for some, it was the first time they had seen the ocean. 
"It is absolutely thrilling to be a part of expanding these young minds' horizons by showing them things that they only see in textbooks," said Norma Howard, principal at NACS, "It is amazing to watch what little and big things they experience in our beautiful trips!"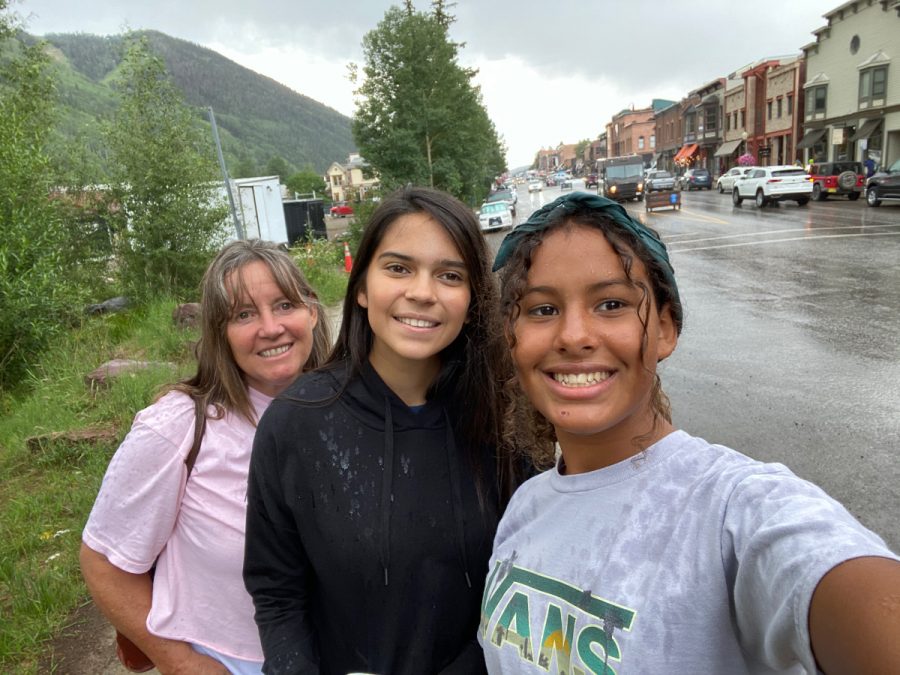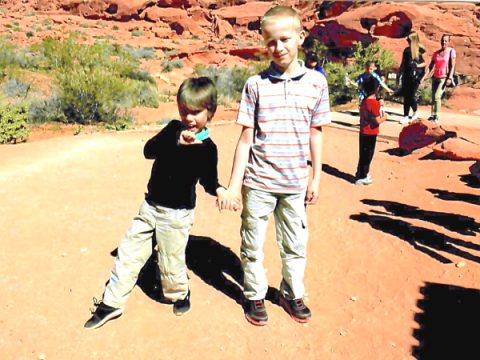 ---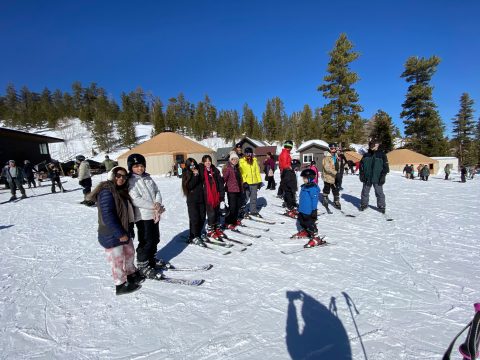 Students Go Skiing
Monthly field trips are the norm for NACS students. One special month, they went on a ski and snowboarding trip. 
For these trips especially, there is a lot of planning and A LOT of prayer! Students volunteer to pray for safety, fun, and good weather. Emmy, a first-grader, prayed, "to make sure that the day is safe and pretty and a perfect day." 
They went to Lee Canyon. The children love to ski and snowboard! After getting their gear and taking some intro lessons, they took to skiing and boarding like naturals! Everyone had a blast and wanted to go back again. 
God had answered prayers, because the sun was shining in a blue sky and there was no wind—not even a breeze. He made sure it was "a perfect day" for all the students as well as everyone else there!
---
Oceanside Adventist Elementary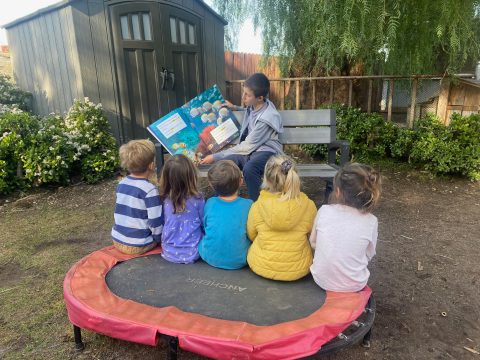 Fifth- and Sixth-Grade Class Reads at El Camino Preschool
After the new year, the OAE fifth-sixth combo class began a new tradition. Each Wednesday a small group from our fifth- and sixth-grade class reads to 31 students at the private preschool (not associated with OAE or the church) across the street from OAE. 
This is a great opportunity for students to share their reading expression skills. They also have a robust Big/Little Buddy program on campus between the seventh- and eighth-grade class and the K to second-grade class. Students greatly look forward to this opportunity as they're growing up at OAE. So, when the chance arose to send a group to the preschool, the faculty felt it would be important to send the fifth- and sixth-grade students as Big Buddies in training.
A few students from that preschool attend OAE each year, so it also helps strengthen relationships between the two school communities—and when the Pre-K students begin Kindergarten at OAE, they already know a few of the "big kids."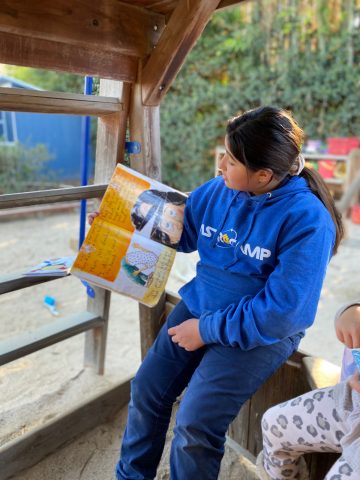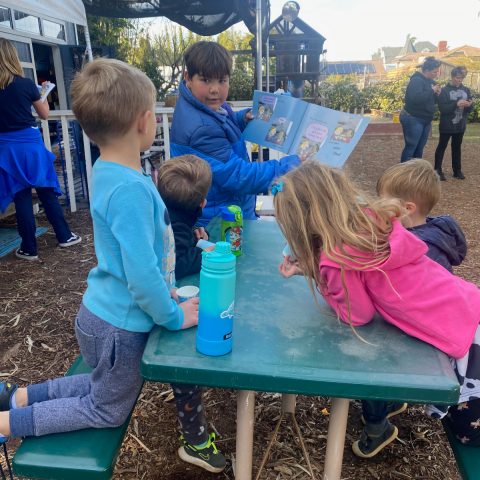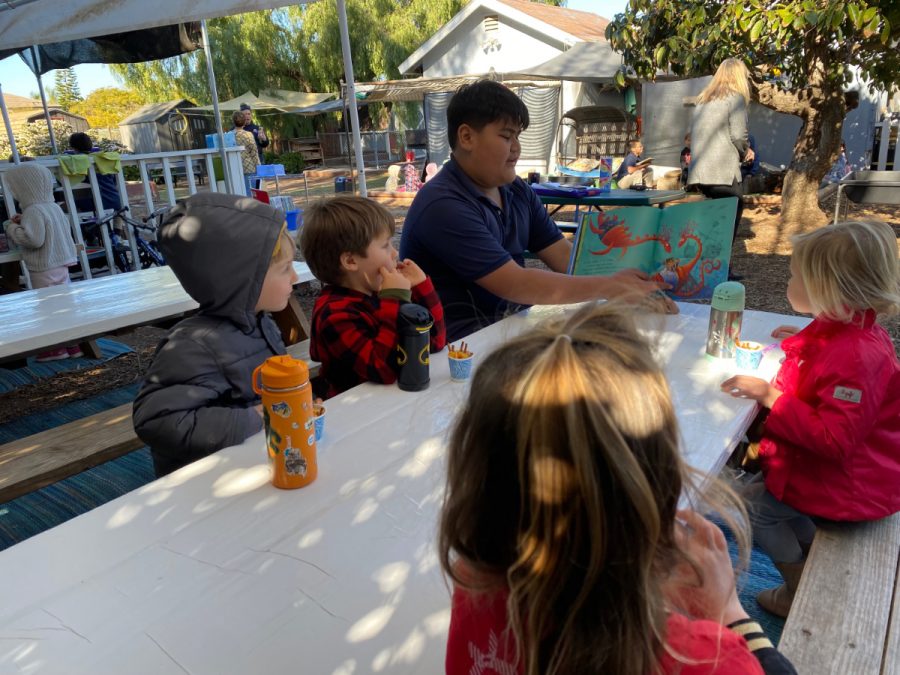 ---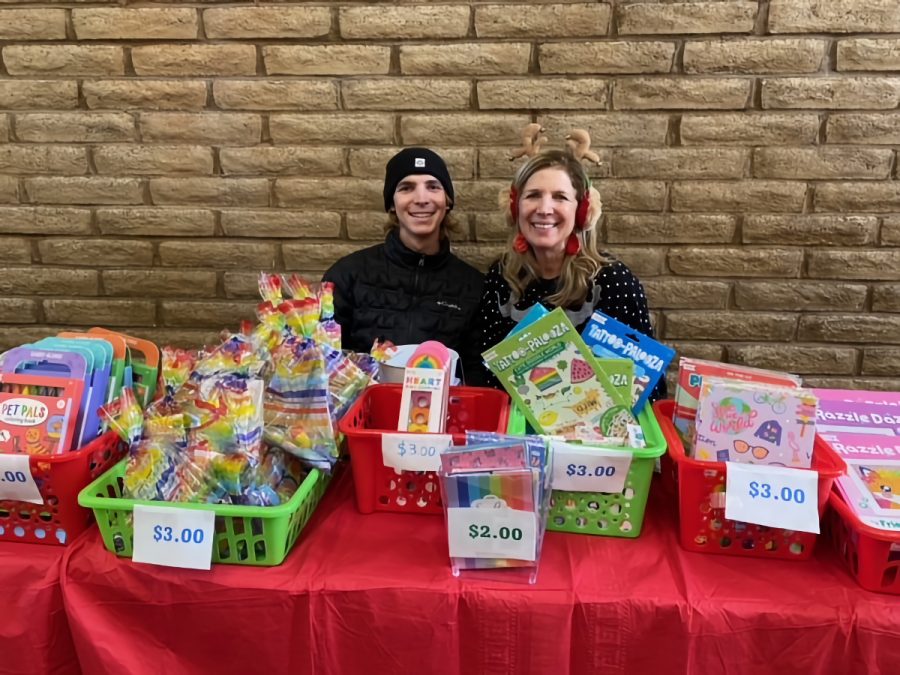 Oceanside Community Hosts Annual Christmas Bazaar for OAE Students
A major highlight for the OAE community, and probably the very favorite annual activity, is the Christmas Bazaar. Each year, community members come to create a Christmas shopping bazaar for students to purchase Christmas gifts. Students come with a list of people to shop for, and vendors display items available for purchase for no more than $5 a piece.
This event, organized by Home and School, transforms the school gym into a shopping area. Vendors are made up of family, friends, church members, and local small business owners and crafters. They sell small items like homemade soaps, craft sets, buttons/pins, and succulents, just to name a few.
Volunteers from the community assist with wrapping each gift, so students can take their gifts home and place them under the tree. Younger students are assisted with shopping and wrapping by their Big Buddies. After shopping, students are treated to the Christmas Cafe, where they enjoy hot chocolate, cookies, and pastries that are donated by parents.
This year, a new tradition was added. Once the bazaar ended, all students, staff, and parents gathered in the chapel to celebrate with some Christmas music. They sang carols together, then each class shared a special Christmas song, skit, or poem. The highlight was the junior high girls, who sang an a cappella rendition of "Mary, Did You Know?" They did so well, they were asked to share it as special music at Oceanside church.