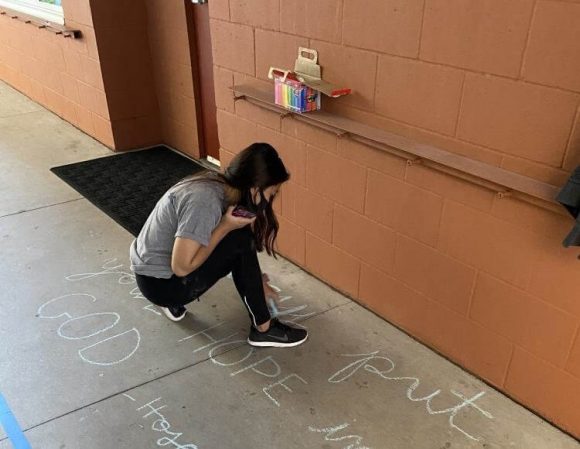 Earlier this year, San Diego Academy's Student Association officers decided to direct their community service efforts on campus to share spiritual messages around the school. The team drew memory verses with chalk in front of classrooms, in the hallways and on sidewalks out in front of the school. They also created posters, made cards for the kindergarten through 2nd graders, and wrote inspirational messages on the whiteboards in some of the high school classrooms.
Parents and families were happily surprised to be greeted with words of encouragement and hope as they arrived to school the next day. The messages have continued to uplift the students and staff throughout the remaining weeks of school.
One student was re-reading a Bible verse the other day, sharing it with a classmate, and exclaimed, "Wow, this is so relevant, especially right now!"
God's word touches individuals, who then touch others, allowing His love to flow through them. San Diego Academy is blessed to be able to continually share God's love in so many ways.
Learn more about San Diego Academy.