This week we will hear about Summit Christian Academy, Susanville Adventist Christian School, Bishop Adventist Christian School, and Fallon Adventist Christian School. Between a day on the farm, a movie night, new AstroTurf, and field trips, these schools have been busy!
Summit Christian Academy
Service Day
What's better than a day at the farm? How about helping out on a farm! That's what students from SCA were able to enjoy—a bit of cleaning and a bit of cow petting.
Between storms, SCA was able to enjoy a service day helping Wheeler Farm set up their fall festival, clear rocks from pastures, move playground equipment, string lights on fences, and so much more. As you might expect, it was hard work, but the students did a great job!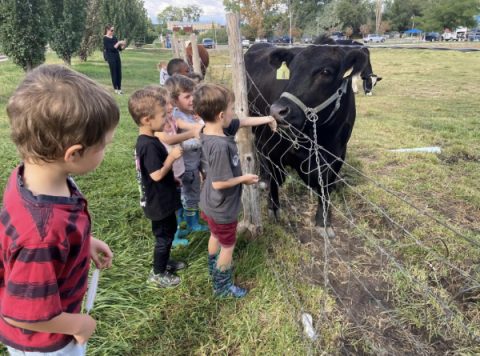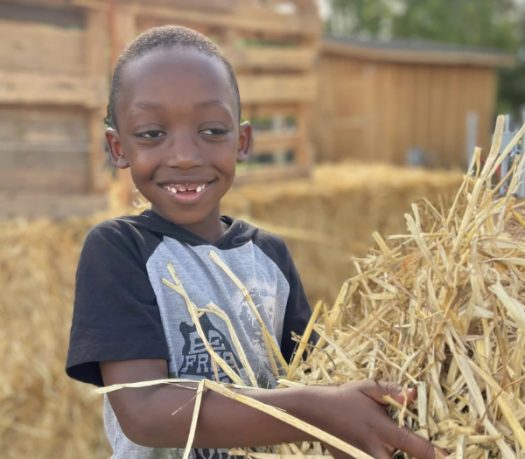 ---
Susanville Adventist Christian School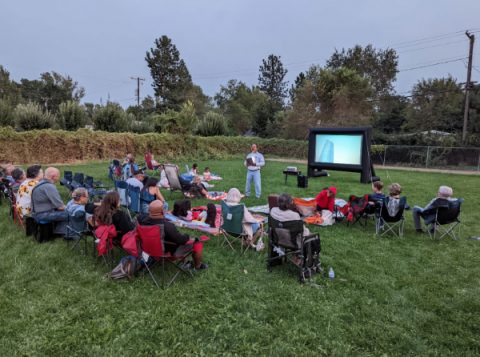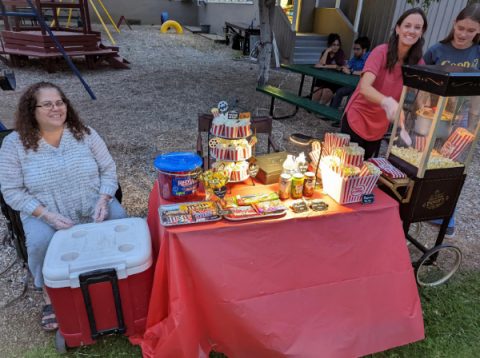 Fundraiser Success
SACS conducted a Family Movie Night fundraiser. It was a total success! So much fun!
Snacks like popcorn, M&M's, and Red Vines, all typical "going to the movies" goodies, were available to purchase to make the movie night even more enjoyable.
Thank you to the families from the school, church, and community for coming out to support SACS!
---
Bishop Adventist Christian School
Astro… Fun!
BACS continues to develop its school campus by installing artificial AstroTurf grass on a section of the playground. Funds for this project came from the Read-a-thon fundraiser. Thank you to all those who have contributed to this project! Students at BACS are enjoying the newly developed playground area.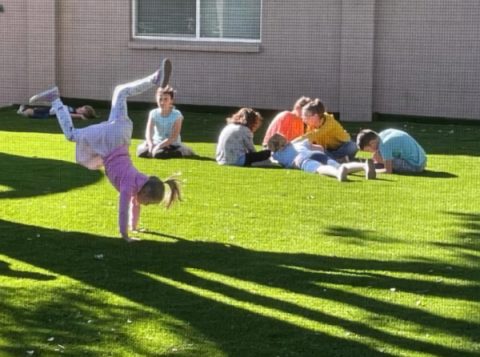 ---
Fallon Adventist Christian School
First Field Trip Success
Fallon students enjoyed their first field trip of the year to the Churchill County Museum. They had a great time learning about the history of the Native people and those who settled that area.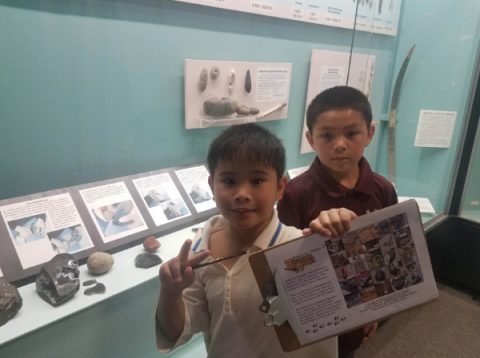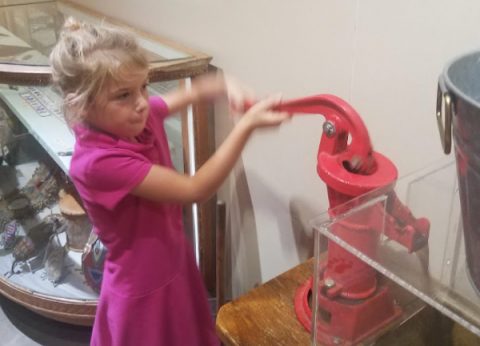 A Bit About Fallon
Michael Fallon, a Seventh-day Adventist farmer, and his wife, Eliza, were the founders of Fallon and operated the first post office in 1896. Fallon became known for its Hearts of Gold cantaloupes, which were shipped all over the U.S. including to the White House! The Fallon Adventist church opened its first school in 1915, and it is still operating today, thanks to the amazing support of the Fallon church.