April 27, 2023
Today we are bringing you stories from Glendale Adventist Elementary (GAE) in California and Maui Adventist Pre-elementary School (MAPS) in Hawaii. GAE kindergarteners are illustrating stories and MAPS is celebrating 10 years! 
Glendale Adventist Elementary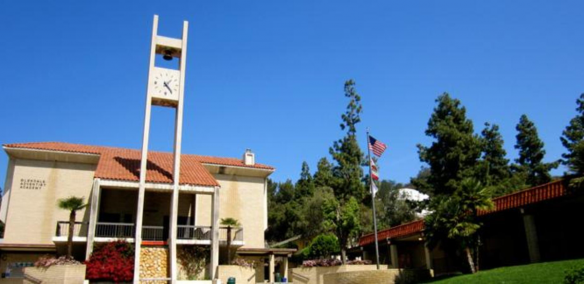 Kindergarteners Are Authors and Illustrators at GAE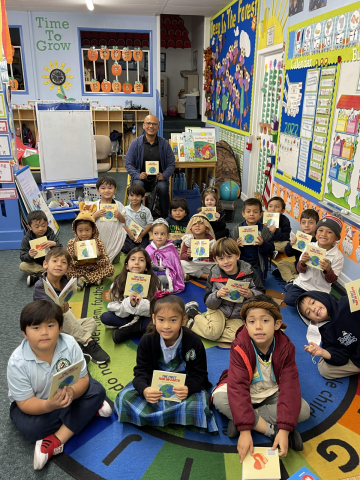 Each year, the GAE kindergarten classroom hums with the sounds of young authors and illustrators talking to their peers about writing or simply stretching out words so they can write down the sounds they hear to compose a sentence. Markers, pencils, paper, and all the necessary tools are scattered about as the students think, write, and sketch. "I have always held the belief that even young students can write to tell a story, entertain, communicate, and inform," shared Rayan Abdul-Karim, GAE kindergarten teacher.
This year, Karim used mentor texts (examples of good writing) and created a unit of study to further the students' abilities to be authors and, in particular, illustrators.
Click here for the full story.
---
Maui Adventist Pre-Elementary School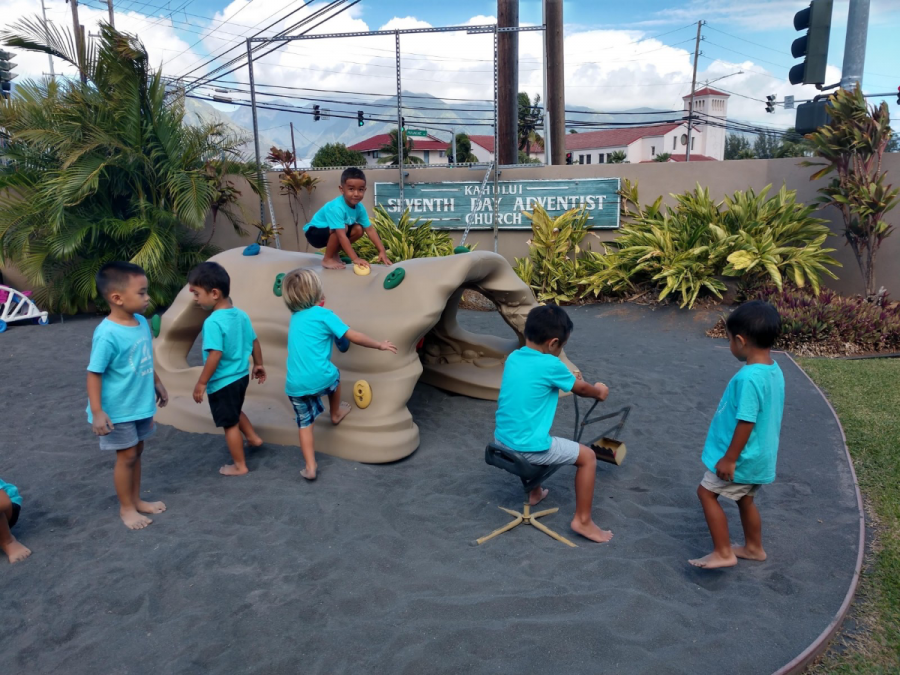 10 Years of MAPS
Congratulations to Maui Adventist Pre-elementary School on reaching its 10-year anniversary milestone! It's truly inspiring to see how the school has persevered through various challenges, including the recent covid pandemic, classroom flooding, and the departure of two teachers. 
As we celebrate, it's important to reflect on all the accomplishments and progress made over the past decade. The school has undoubtedly made a positive impact on the lives of its students and the community at large, and this is a testament to the hard work, dedication, and commitment of the teachers and board members. 
MAPS staff and community draw strength from the verses found in Proverbs 3:5-6, "Trust in the Lord with all your heart and lean not on your own understanding; in all your ways submit to him, and he will make your paths straight" (NIV). It reminds us to trust in God and seek His guidance in all aspects of our lives—even in the face of challenges and uncertainty. 
As Maui Adventist Pre-elementary School continues to navigate the ups and downs of its journey, the staff, students, and community will continue to trust in the Lord and submit to His will, knowing that He will make their paths straight.