March 7, 2023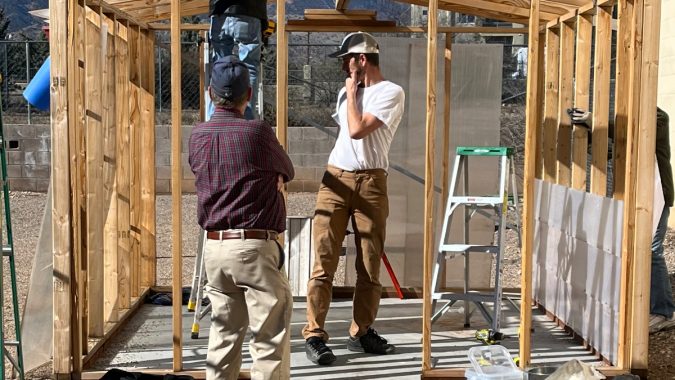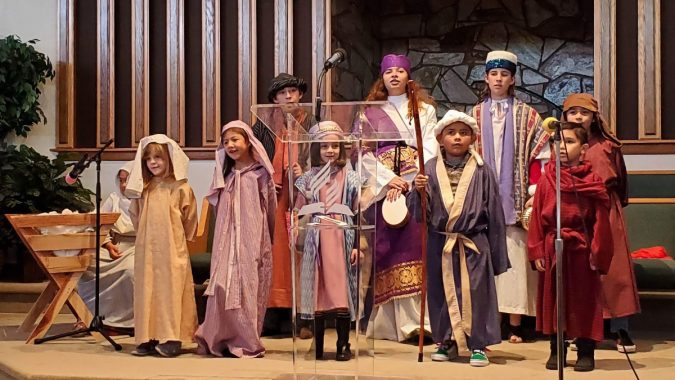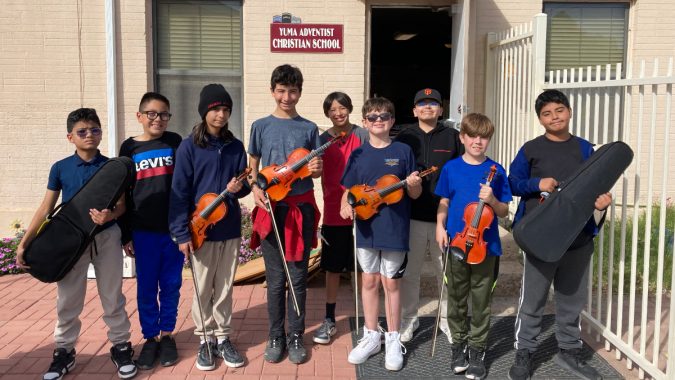 Today's stories are from Verde Valley Adventist School (VVAS) and Yuma Adventist Christian School (YACS) in Arizona. VVAS is building greenhouses and teaching every one the true meaning of Christmas. YACS is offering the opportunity to learn a new musical skill and be part of an orchestra. 
Verde Valley Adventist School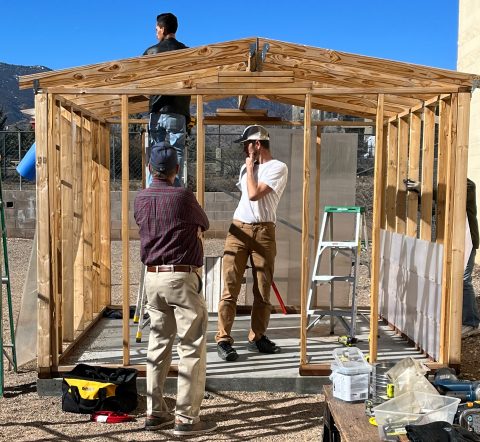 New Greenhouse and Gardening Project
Students who garden get a close-up look at natural processes and the living organisms that thrive in these environments. By learning to care for a living, breathing ecosystem, children develop an understanding of nature's importance in their lives and in the lives of other beings. This fosters a culture of environmental stewardship.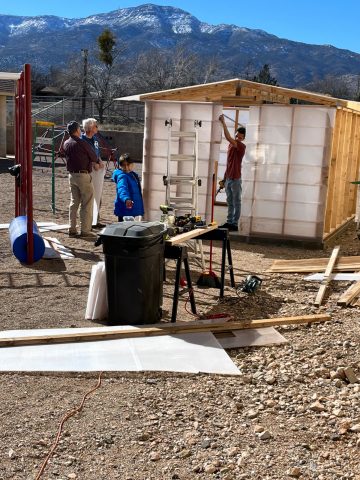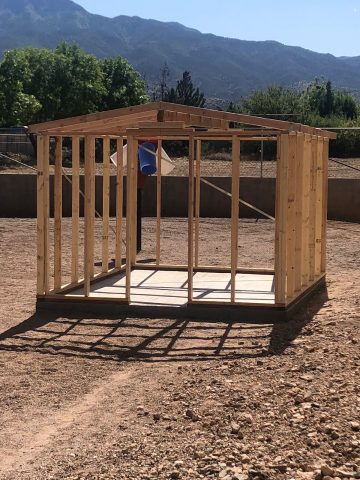 For that reason and more, Verde Valley Adventist School decided to start a greenhouse project at the end of the last school year. With the help of parents and community members, and with donations from local businesses, they have already laid cement and built the framing. Soon they will add walls, electricity, plumbing, and growing benches.
The plan is for students to start sowing seeds soon and then sell the produce to the community. Students get to be active in the beautiful outdoors and engage with the community. What a great new activity for VVAS! 
---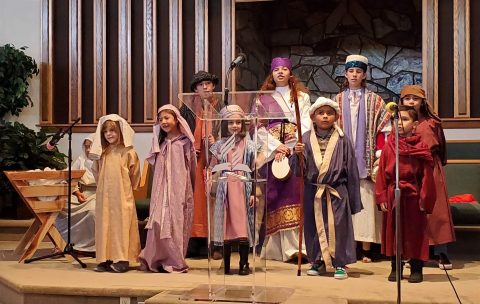 A Piece of Christmas
Last year, VVAS treated Cottonwood church to a very special holiday musical, "A Piece of Christmas." Each student had a role to play, and a two-week-old sibling even played the baby Jesus!
This special program focused on the true reason for the season. It is easy to get swept up in the hustle and bustle of Christmas, but this musical by Cathy Solder reminded everyone of the best "piece" of Christmas, which is our Savior, who fills our lives with love, joy, and hope! VVAS students helped all to remember that Christmas is a time to glorify and praise God for the birthday of Jesus our Messiah.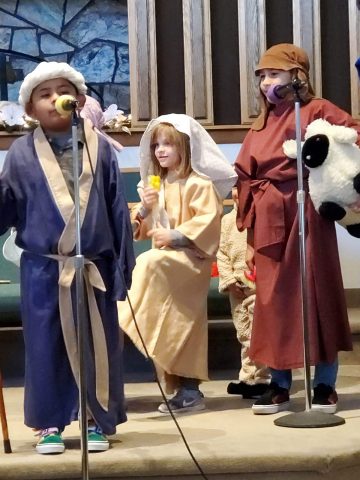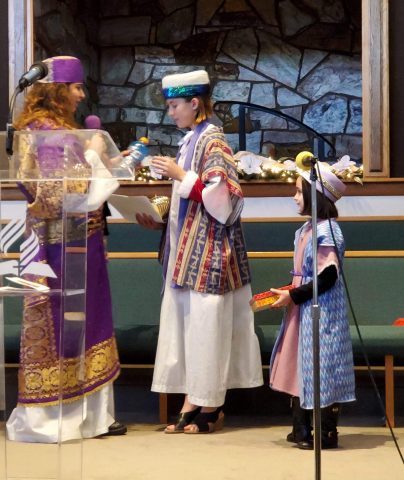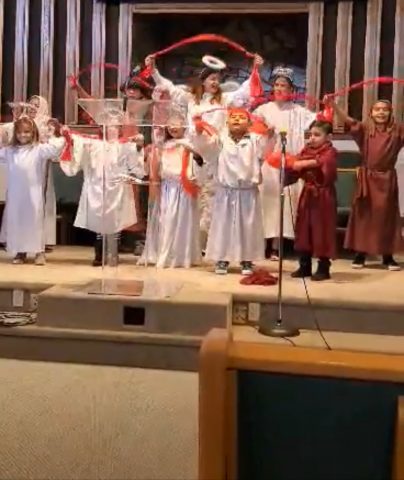 ---
Yuma Adventist Christian School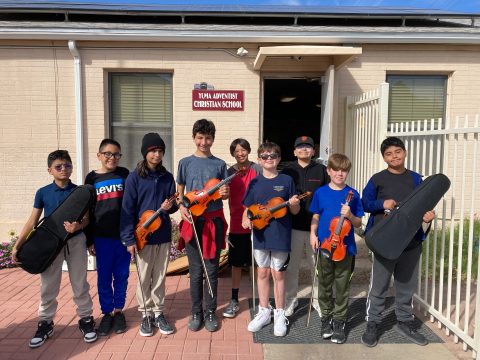 Strings and Music at Yuma
Thanks to the passion of head teacher Karina Adler, and a generous discount on renting instruments from the Yuma Orchestra Association, YACS students have the opportunity to learn new skills that will last a lifetime!
The Yuma Adventist Christian School orchestra is comprised of the students in grades five through eight, and this is the first year for the group to be practicing and performing. The ten violins, two cellos, and one viola fill out the group, which meets every Wednesday for music class.
Adler's passion for string instruments began when she was in middle school. "I started playing the cello in the seventh grade," she said. She believes that, in addition to teaching them a skill they can always use, exposure to string instruments can lead to confidence in the students in general. 
You can look forward to the full story in April's upcoming education edition of the Pacific Union Recorder.