October 6, 2022
Glenview Adventist Academy
Stories from Glenview Adventist Academy - Glenview inducts seven of their students in to its NJHS and they also share about their school-wide STEM initiative.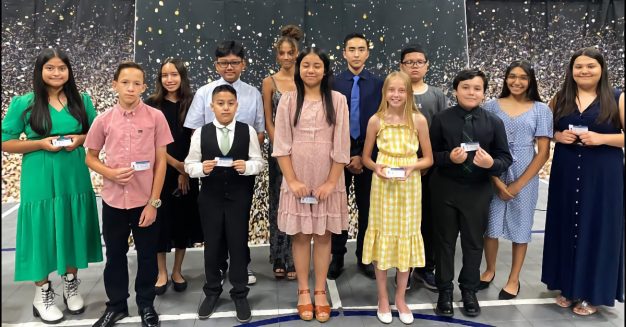 National Junior Honor Society Induction
On August 31, 2022, Glenview Adventist Academy (GAA) held its National Junior Honor Society (NJHS) Induction; seven students were inducted. The GAA Chapter of the NJHS is in its second year of existence. The NJHS heads up the largest community service program at GAA. Every year GAA organizes a program called "12 Days of Christmas Giving." It involves the entire student body and the local community Adventist churches. During the first 12 school days in the month of December, students bring in different items, such as toiletries, undergarments, nonperishable food, toys, books, etc. These items are then delivered to the different agencies that aid the homeless and needy in the greater Phoenix area. We are proud of GAA's NJHS members and the exemplary leadership they show daily. 
---
STEM Initiative
GAA has made a concerted effort to establish a schoolwide initiative for STEM (an acronym for science, technology, engineering, and math). Every grade level is involved in STEM: in Pre-K, students learn about how their bodies function; in K-2 STEM lab, students learn about gears, magnets, shapes, building structure, and all types of sensory activities; in middle school, students use the newly established science lab.
Brian Allison, GAA's principal, promises that this is just the beginning. Plans are underway to keep developing the 3D lab program in GAA's middle school, and they, in turn, will teach the student body how to code and design for 3D projects.